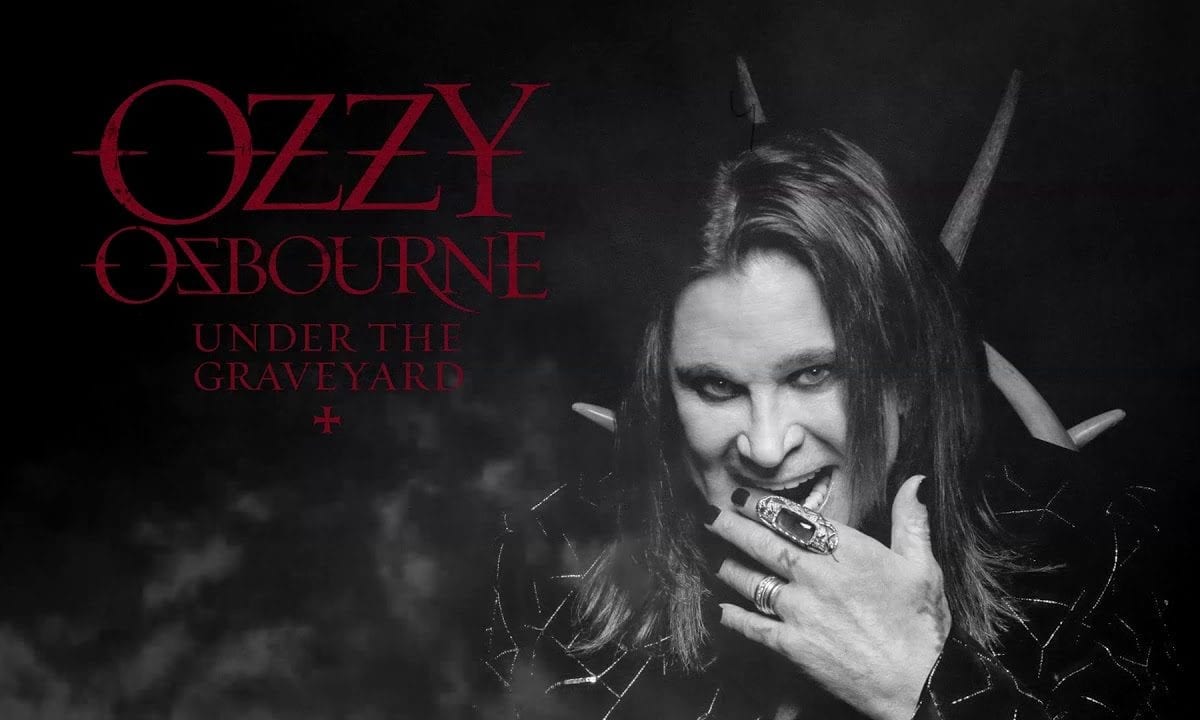 After teasing a short clip yesterday, Ozzy Osbourne has dropped his first new solo single in nearly a decade. Titled "Under the Graveyard," the tune is from the Prince of Darkness' forthcoming album Ordinary Man – due out in early 2020 via Epic Records.
Listen to the track in the player below.
Recorded in Los Angeles, the album features producer Andrew Watt on guitars, and a stellar rhythm section of Guns N' Roses' Duff McKagan on bass and Chad Smith of the Red Hot Chili Peppers on drums.
"It all started when [daughter] Kelly comes in and says 'do you want to work on a Post Malone song?'" Ozzy explained. "My first thing was 'who the fuck is Post Malone?!' I went to Andrew's [Watt] house and he said we will work really quick. After we finished that song, he said 'would you be interested in starting an album.' I said 'that would be fucking great, but now I am thinking I don't want to be working in a basement studio for six months! And in just a short time, we had the album done. Duff [McKagan] and Chad [Smith] came in and we would go in and jam during the day and I would go work out the songs in the evenings. I previously had said to Sharon I should be doing an album, but in the back of my mind I was going 'I haven't got the fucking strength…' but Andrew pulled it out of me. I really hope people listen to it and enjoy it because I put my heart and soul into this album."
2019 has been a difficult year for the Rock and Roll Hall of Famer, with a series of health issues making him question if he was ever going to be able to perform again. In a recent interview, Ozzy's wife and manager Sharon described how difficult it has been and revealed that at times he felt "worthless."
In light of those struggles, the lyrics of the new track feel very personal. "Today, I woke up and I hate myself/Death doesn't answer when I cry for help/No high could save me from the depths of Hell/I'll drown my mind until I'm someone else," and "Doubt take care of me, be scared of me/My misery owns me/I don't wanna be my enemy/My misery owns me now."
The rocker has credited the nine-track new album with giving him to motivation to get back on his feet, noting that he had been "lying in my own self-pity for months," before he began working on Ordinary Man and "if it wasn't for making this record, I would still be in traction, thinking, 'I'm going to be lying here forever.' … I've missed music so badly. My fans are so loyal and so good. Up until making the album, I thought I was dying. But that got me off my arse. … It's the greatest album I've done."
Ozzy Osbourne – "Under The Graveyard"