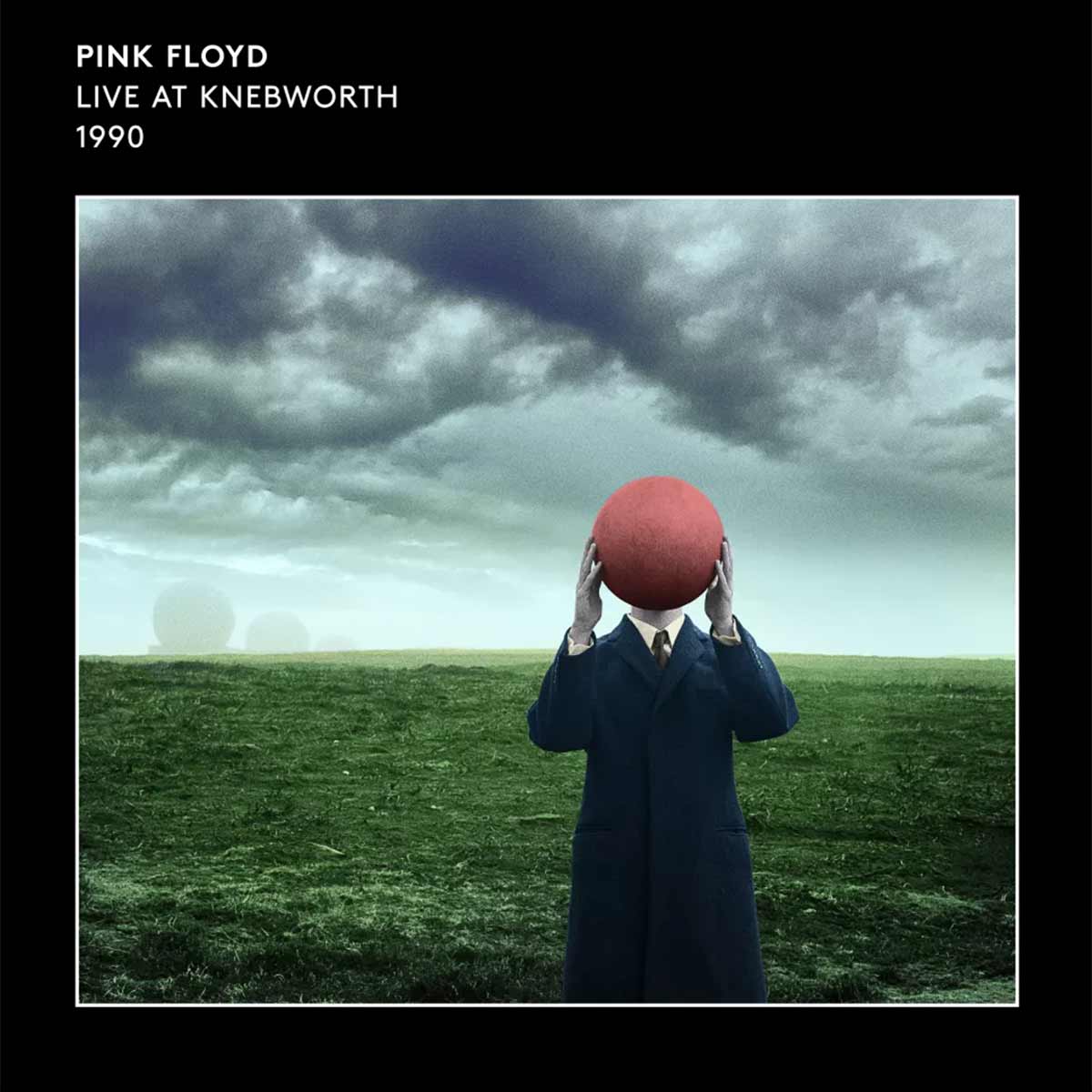 Pink Floyd will release their 1990 headlining performance at England's Knebworth House on CD, vinyl and digital platforms on April 30th. The 7-song set was previously unreleased until it appeared on the band's 2019 The Later Years box set, but will now be released as a standalone live album.
The 1990 Silver Clef Award Winners concert at Knebworth saw Pink Floyd headlining the show alongside performances by Paul McCartney, Eric Clapton, Genesis, Dire Straights, Robert Plant and Tears for Fears, among others. A crowd of 120,000 watched as Floyd performed some of their greatest hits including "Shine On You Crazy Diamond, Parts 1-5", "Wish You Were Here", "Money" and "Comfortably Numb".
You can view the full track list below.
"There is something special about Knebworth," drummer Nick Mason said in a statement. "We all still have fond memories of playing there in the Seventies, and this show was no different."
"As a North London boy, this was almost a home game, but with the added delight of being the reassembly of the band after a fairly mega tour that had lasted for well over a year. It was also an opportunity to get the wonderful Candy Dulfer to play. I had been a fan of hers for quite a while, and it was just a shame we didn't have an opportunity to utilize her for more. We also had our dear friend Michael Kamen guesting. Michael had contributed so much to Pink Floyd over the previous 10 years, it's great to have something of his playing on the recording."
Live at Knebworth, 1990 has been remixed from the original master tapes by Pink Floyd guitarist David Gilmour and recording engineer Andy Jackson. It is packaged with new artwork by longtime Pink Floyd collaborators Aubrey Powell of Hipgnosis and Peter Curzon of Storm Studios.
Top 10 Classic Rock Album Covers
In November, Pink Floyd released Delicate Sound of Thunder 2020, the classic live album and concert film from the group's August 1988 performance at the Nassau Coliseum on Long Island.
Live at Knebworth 1990 Track Listing
1. "Shine On You Crazy Diamond, Parts 1-5" (with Candy Dulfer on saxophone)
2. "The Great Gig In The Sky"
3. "Wish You Were Here"
4. "Sorrow"
5. "Money" (with Candy Dulfer on saxophone)
6. "Comfortably Numb"
7. "Run Like Hell"