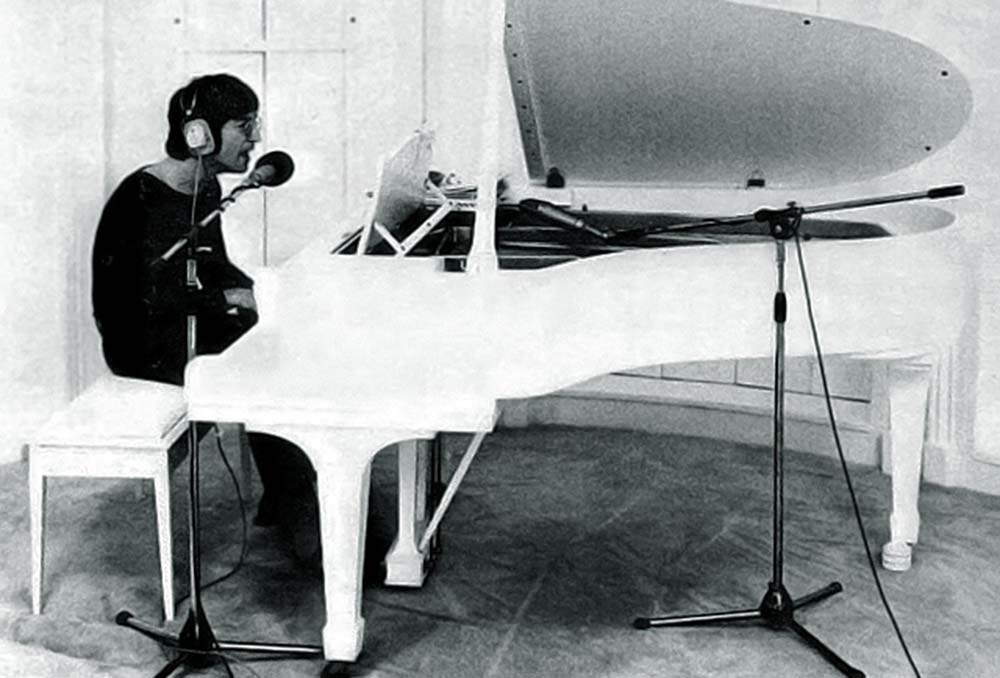 Sean Ono Lennon will interview Paul McCartney, Elton John and older brother Julian Lennon in a two-part documentary about John Lennon set to air this weekend. The show will be broadcast on BBC Radio 2 on Saturday and Sunday evenings ahead of what would have been Lennon's 80th birthday on October 9. In a press release, the BBC describes the radio event as "a celebratory, musical, family portrait of the legendary musician."
John Lennon at 80 marks the first time Sean and half-brother Julian have spoken publicly about their father, and also marks the first time the younger Lennon has spoken publicly with his father's former bandmate and songwriting partner.
In their interview, Sean and Julian compare how their father taught them about music, their memories of finding out who their father was and what it was like to grow up with Beatles fans outside their homes.
Paul McCartney shares personal insights about Lennon and recalls fond memories of Sean's grandmother (Lennon's mother). He also discusses his writing partnership with John and even performs the early Lennon-McCartney song "Just Fun" which has never been recorded.
Elton John discusses what it was like to meet Lennon for the first time and also recalls their 1974 Madison Square Garden performance, which would be Lennon's final concert appearance.
John Lennon at 80 airs Saturday, October 3 and Sunday, October 4 at 9pm. The two segments will be available on BBC Sounds for 30 days after the broadcast.
Also airing on BBC Radio 2 on Sunday is John Lennon At The BBC, which brings together classic performances and interviews from the BBC archives, from Lennon's earliest days with the Beatles to the final interview recorded just two days before his death.