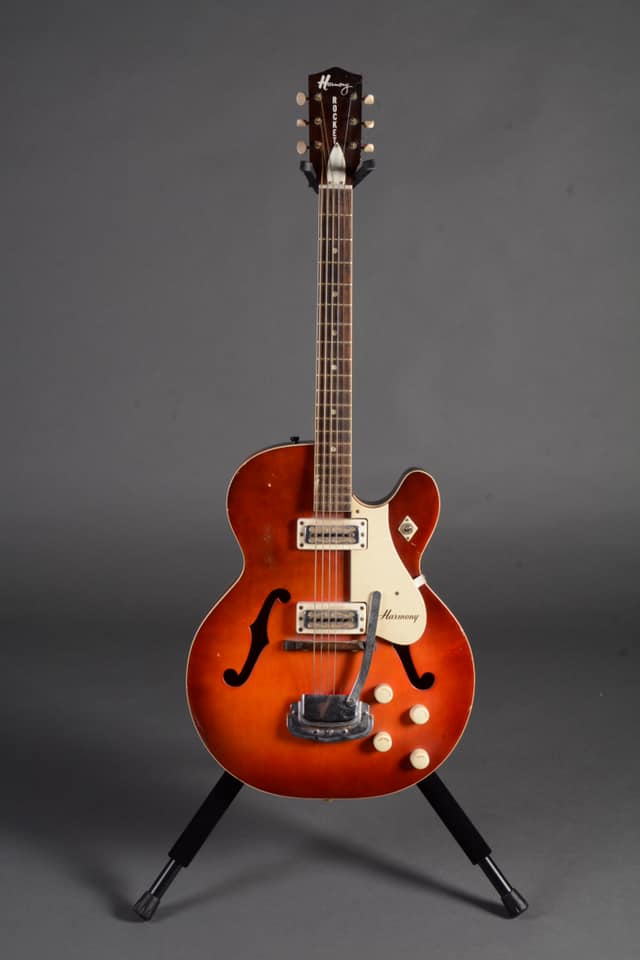 A number of items that were stolen from the family of Ozzy Osbourne's late guitarist Randy Rhoads have been recovered.
According to LA's ABC7 Bobbi Fredriksz was walking her dog early Sunday morning when she spotted a guitar, boxes of equipment and photos in a North Hollywood, dumpster. "I knew in my gut something was wrong," she said but it didn't click until after she got home and saw a local news report.
"As I was laying in bed, not feeling well, when it came on I was like wait a minute, oh my God," Fredriksz told ABC7. "I ran all the way back over here it was still here. Somebody else started to see it and called police."
The recovered bin contained "40 years' worth of photos and fan gifts" that were taken on Thanksgiving night from the Musonia School of Music. Prior to his untimely death in 1982, Randy taught guitar at the school, which was founded by his mother Delores some 70 years ago. The police also recovered a trumpet that had been given to Delores when she was a child.
"The trumpet is valuable because it's my grandmother's," Nick D'Argenzio, Randy's nephew, said. "She passed away recently. This is her legacy."
Randy's first electric guitar, a 1963 Harmony Rocket, and two horns belonging to his mother are still missing. Ozzy Osbourne has personally offered $25,000 for any information that leads to the recovery of the items and the arrest of those responsible.
"[T]he school became something of a pilgrimage to his fans from all over the world," Osbourne wrote in a social media post. "It is a place where the Rhoads family happily opened their hearts to share the life of Randy. As you can imagine, the items that were stolen, including Randy's first electric guitar, are irreplaceable to the Rhoads family."
Watch the news report below.