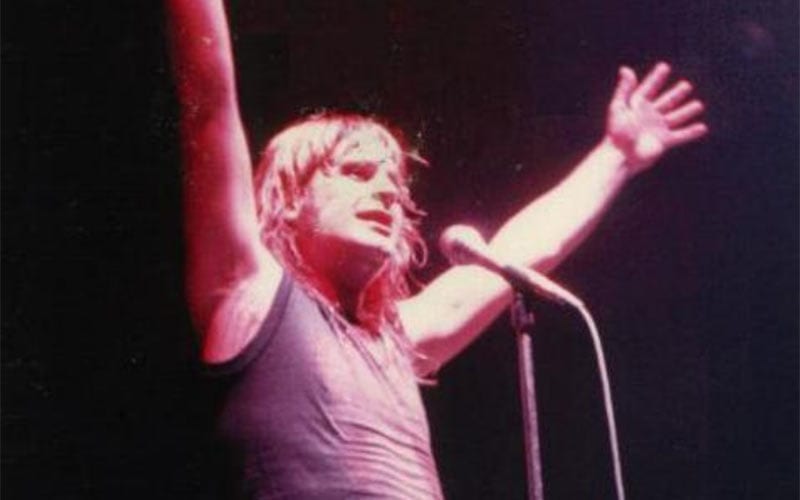 Ozzy Osbourne has offered a $25,000 reward for the return of equipment that previously belonged to the late guitarist Randy Rhoads.
The gear was stolen from a music school owned by Rhoads' mother Delores Rhoads and was kept as a memorial to her son, who tragically died in a plane crash in 1982 at age 25.
At the time of his death, Randy was on tour as a member of Osbourne's solo band and had served as the lead guitarist on the singer's classic LPs 1980's Blizzard of Ozz and 1981's Diary of a Madman.
"As many of you have heard, the Musonia School of Music in N. Hollywood, CA (the school where Randy Rhoads famously taught guitar) was viciously robbed on Thanksgiving night," Osbourne wrote on Instagram Saturday.
"Musonia was run by Randy's late mother, Delores, and after his death 37 years ago, the school became something of a pilgrimage to his fans from all over the world. It is a place where the Rhoads Family happily opened their hearts to share the life of Randy. As you can imagine, the items that were stolen, including Randy's first electric guitar, are irreplaceable to the Rhoads Family."
Among the stolen items are Rhoads' first-ever electric guitar (a Harmony Rocket from around 1963), a Peavey amplifier head, a prototype Marshall amp head, and Delores' first trumpet. "This was given to her as a child by her medical doctor father in exchange for medical services as a barter during the great depression," the former Black Sabbath singer said, crediting that instrument with sparking her lengthy music career.
Also taken were "40 years of fan gifts to the Rhoads Family, memorabilia, all photos of Randy Rhoads, the Osbournes, Delores Rhoads, and miscellaneous instruments," adding that "the main room was cleared out."
He continued: "I am heartbroken that these treasured physical memories of Randy and Delores have been taken from the family so I've decided to personally offer a $25,000 reward for information leading to the arrest and conviction and/or return of all stolen items." See the full post with pictures below.
In an interview with The Metal Voice, Randy's brother Kelle spoke of how heartbreaking the theft was, explaining, "The Rhoads family essentially has no more pictures or memories … It's all gone. It's devastating… They spent some time here. They even turned one of the heaters on so they'd be warm while they were robbing us blind."
He added that local police aren't being "real cooperative right now." "They're kind of like, 'We'll make a report,' which they did, and, 'Too bad for your loss. A lot of people have been burglarized lately so good luck. We'll see you. Bye,'" he said. "It's real hard to even communicate with the police — either too many burglaries and the police don't have the manpower or they found a really good place to get coffee and the donuts."