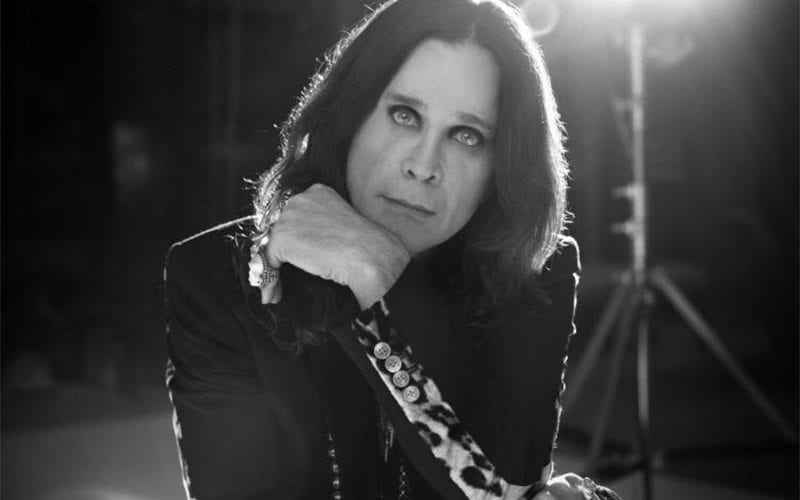 Ozzy Osbourne made his long-awaited return to the stage at the American Music Awards on Sunday night, November 24, 2019. Surrounded by flames and a thin veil of fog, the Prince of Darkness joined Post Malone and Travis Scott for a performance of the electro-rock single "Take What You Want."
The singer, who has spent much of the last year recovering from serious health issues, stayed seated on a Gothic-inspired "throne" for much of the performance, standing only to belt out his chorus. Watch the video in the tweet below.
In other Ozzy news, the metal legend has released the second single from his upcoming album Ordinary Man. Listen below.
"On the full-on rocker 'Straight to Hell,' Ozzy takes listeners to the heart of darkness – something is missing, and you don't know why' – with Guns N' Roses guitarist Slash along for this devilish ride, delivering scorched-earth riffs," Epic Records said in a statement.
Ordinary Man is due out in early 2020. Recorded in Los Angeles, the album features producer Andrew Watt on guitars, and a stellar rhythm section of Guns N' Roses' Duff McKagan on bass and Chad Smith of the Red Hot Chili Peppers on drums.
"Duff and Chad came in, and we would go in and jam during the day, and I would go work out the songs in the evenings," Osbourne explained. "I previously had said to Sharon I should be doing an album, but in the back of my mind I was going, 'I haven't got the fucking strength.' But Andrew pulled it out of me. I really hope people listen to it and enjoy it because I put my heart and soul into this album."
Ozzy Osbourne – "Straight To Hell"