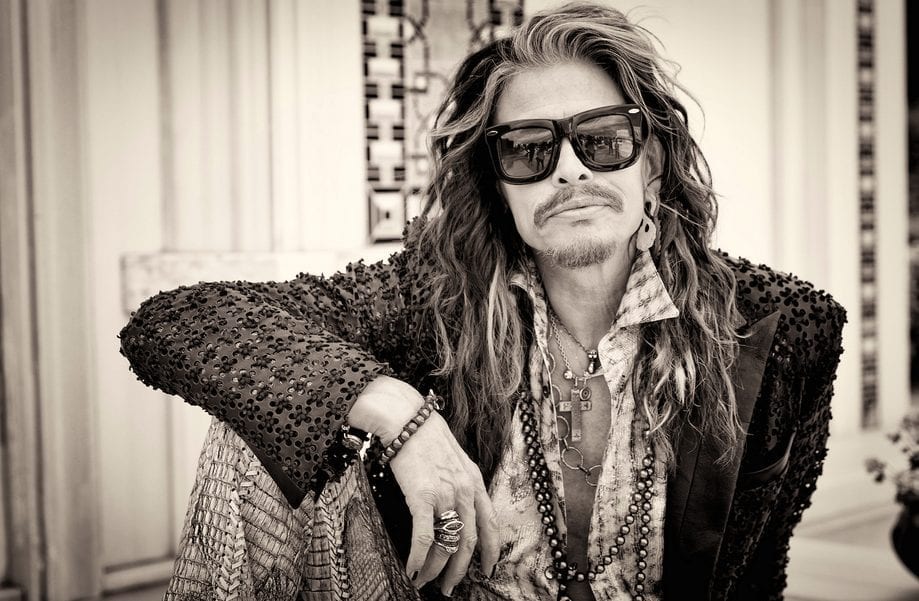 On Wednesday, Aerosmith's Steven Tyler officially opened Janie's House, a shelter for abused girls, just outside of Atlanta, GA. The shelter, located at Youth Villages' Inner Harbour campus, will provide housing, medical care and therapy for its residents.
Janie's House is supported by Janie's Fund, Steven Tyler's charitable organization founded in 2015 in partnership with Youth Villages. The inspiration for the fund came from Aerosmith's 1989 hit, "Janie's Got a Gun". The song chronicled the experiences of a young girl who was sexually abused by her father.
Following an official "scarf cutting" ceremony on Wednesday, Tyler met with residents of Janie's House.
"This was two years in the making!!" Tyler posted on Instagram. "Spending the day with [these] girls…I'm just so proud of them! I'm just relieved they have a safe space to be who they are…to grow into amazing young women who will do great things in the world…#JANIESGOTAFUND."
Speaking with CNN, Tyler revealed additional inspiration for the shelter came from his experiences in rehab several years ago.
"While I was in (rehab), I found out most of women in there were battered and beaten and abused verbally and sexually in huge numbers. It was like seven out of 10, eight out of 10."
According to CNN, Tyler's involvement in the project was very hands-on, including contributing to even the interior design of the shelter.
"Janie's Got a Gun" was the second single from Aerosmith's 1989 album Pump.
Aerosmith – "Janie's Got a Gun" Official Music Video
Steven Tyler on Janie's Fund