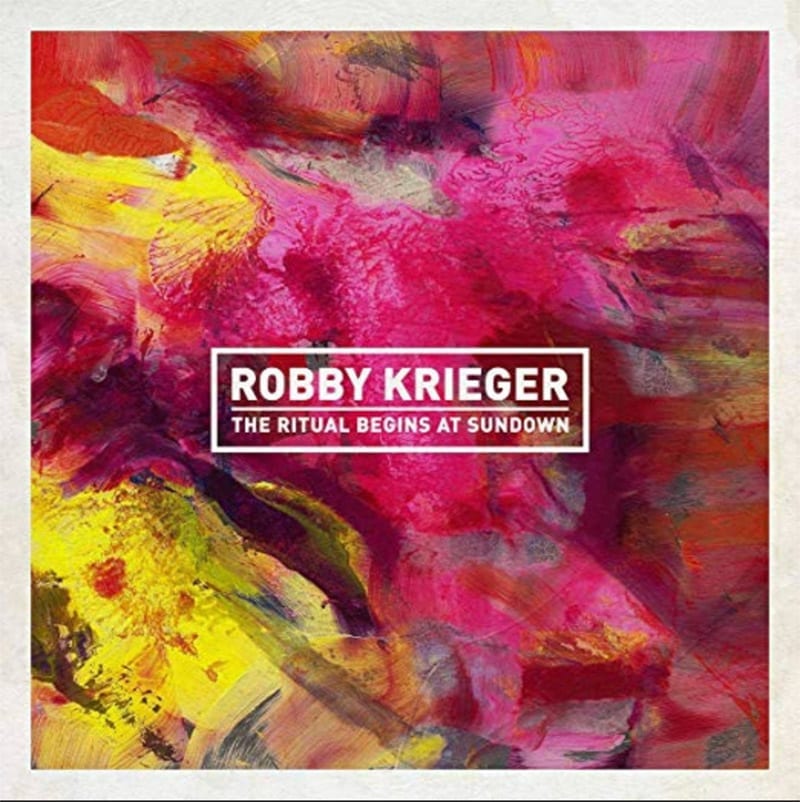 Robby Krieger, songwriter and guitarist for The Doors, has released the details of a new solo album and shared the first single. Hear "The Drift" now in the player below.
The jazz album, titled The Ritual Begins at Sundown, is due out April 24th and marks Krieger's first solo record in a decade.
"I was hanging out with my buddy Arthur Barrow and we had some songs we had been fooling around with then we got some other friends involved," said Krieger in a press release.
Barrow is a long-time collaborator of Krieger's and previously worked with Frank Zappa and Joe Cocker, among others. The album also features Zappa alumni Jock Ellis (trombone), Sal Marquez (trumpet) and Tommy Mars (keys). A cover of Frank Zappa's "Chunga's Revenge" is also included on the album.
The Ritual Begins at Sundown is available for pre-order on Amazon.com.
Robby Krieger – "The Drift"
'The Ritual Begins at Sundown' Tracklist
1. What Was That?
2. Slide Home
3. The Drift
4. Chunga's Revenge
5. Hot Head
6. Yes, the River Knows
7. The Hitch
8. Dr. Noir
9. Bianca's Dream
10. Screen Junkie