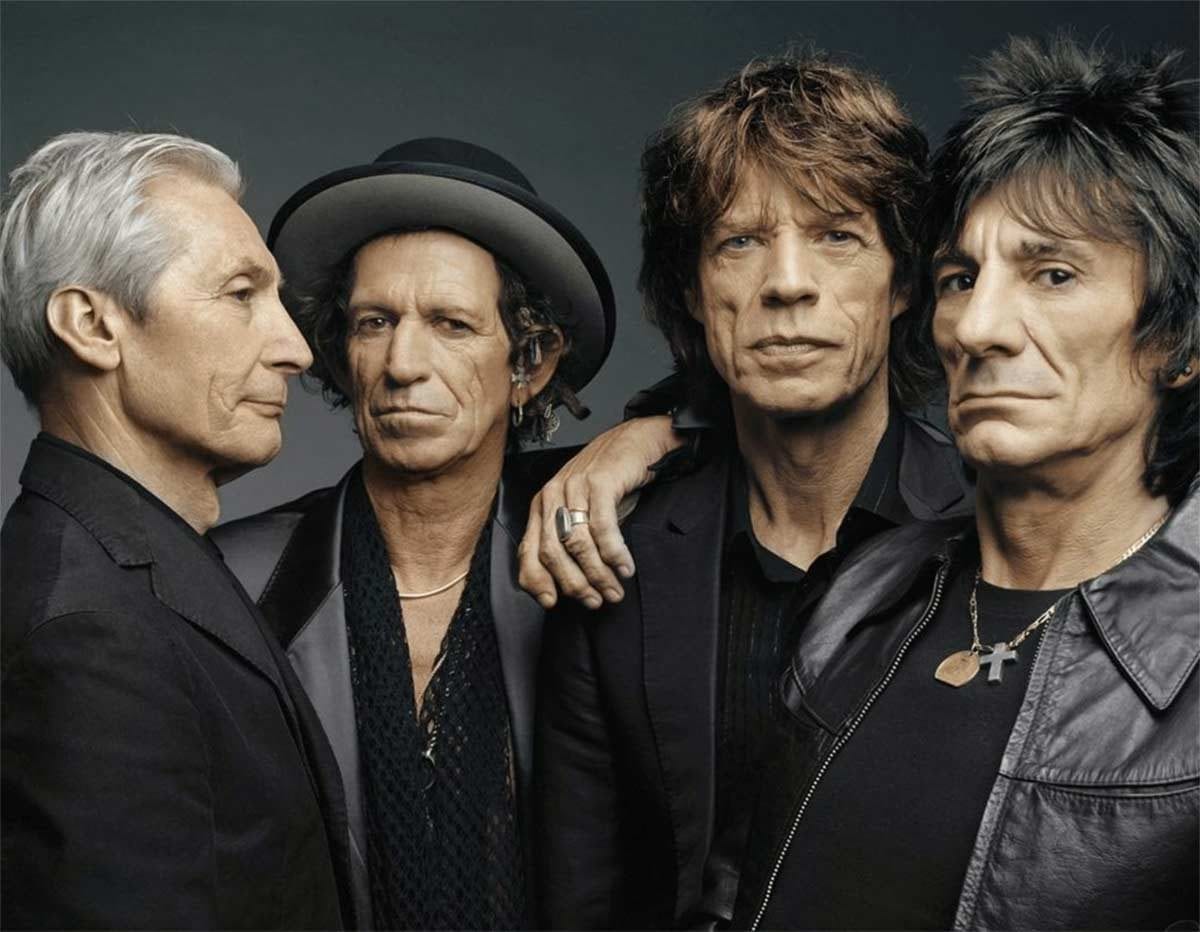 The Rolling Stones are celebrating the 50th anniversary of their classic 1969 album Let It Bleed with a massive reissue, due out November 1st.
The limited-edition set features two LPs and two HybridSuper Audio CDs, newly remastered in stereo and mono by Bob Ludwig, along with a double A-side 'Honky Tonk Women' / 'You Can't Always Get What You Want' picture sleeve vinyl 7" mono single.
Also included in the collection are three 12" x 12" hand-numbered replica-signed lithographs, a full-colour 23" x 23" poster with restored art from the original 1969 Decca Records package as well as an 80-page hardcover book that includes an essay by Rolling Stone journalist David Fricke and never-before-seen photos by the band's tour photographer Ethan Russell.
In addition to the box set, ABKCO Records will be releasing the remastered stereo version of Let It Bleed as a stand-alone CD, vinyl LP, and digitally.
Check out the new "Monkey Man" Official Lyric Video below.
Watch the official unboxing video:
'Let It Bleed (50th Anniversary Limited Deluxe Edition)' Track Listing:
LP 1 – Stereo
Side 1
1. Gimme Shelter
2. Love In Vain
3. Country Honk
4. Live with Me
5. Let It Bleed
Side 2
1. Midnight Rambler
2. You Got the Silver
3. Monkey Man
4. You Can't Always Get What You Want
LP 2 – Mono
Side 1
1. Gimme Shelter
2. Love In Vain
3. Country Honk
4. Live with Me
5. Let It Bleed
Side 2
1. Midnight Rambler
2. You Got the Silver
3. Monkey Man
4. You Can't Always Get What You Want
Hybrid Super Audio CD 1 – Stereo
1. Gimme Shelter
2. Love In Vain
3.Country Honk
4. Live with Me
5. Let It Bleed
6. Midnight Rambler
7 You Got the Silver
8. Monkey Man
9. You Can't Always Get What You Want
Hybrid Super Audio CD 2 – Mono
1. Gimme Shelter
2. Love In Vain
3.Country Honk
4. Live with Me
5. Let It Bleed
6. Midnight Rambler
7 You Got the Silver
8. Monkey Man
9. You Can't Always Get What You Want
7" vinyl single – (Mono)
Side A – Honky Tonk Women
Side B – You Can't Always Get What You Want