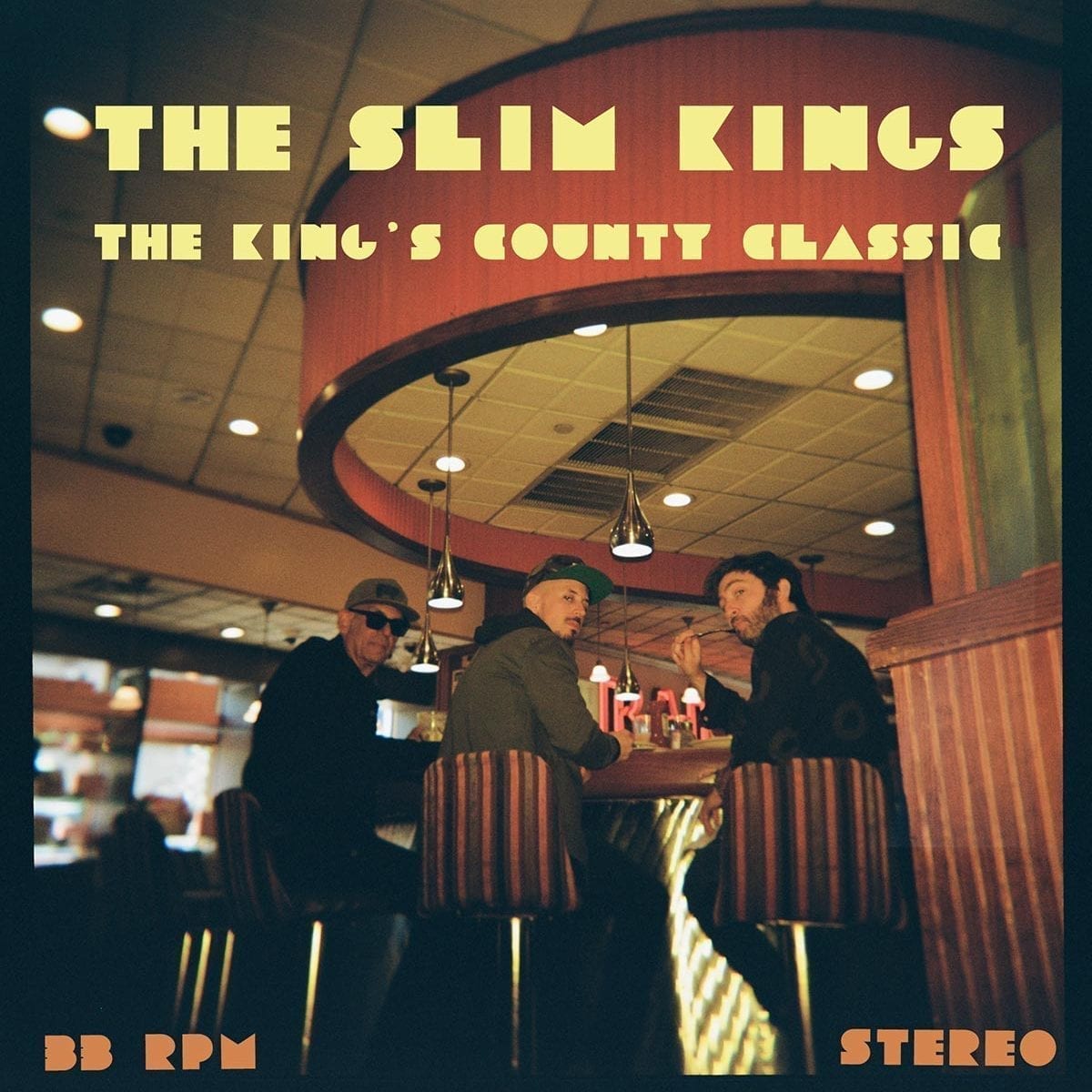 The Slim Kings, a tri-state area favorite featuring longtime Billy Joel drummer Liberty DeVitto, have released a new brand new song. "Truth Be Told" will be featured on the band's forthcoming album The King's County Classic, due out October 16th.
"Truth Be Told" was recorded in an entirely analog studio, without a computer in sight. Like the rest of the tracks on The King's County Classic, it's typical of the stripped-down, soulful rock 'n' roll for which the Slim Kings have come to be known.
"The lyric was written before the last presidential election when we thought the notion of truth was being dangerously obfuscated," singer Michael Sackler-Berner explains of the song's lyrics. "The nightmares that have stemmed from that obfuscation are far worse than we ever could've imagined."
You can hear "Truth Be Told" now in the player below.
The Slim King will be releasing additional tracks from the album leading up to its October street date.
In the meantime, Liberty DeVitto is also set to release his new autobiography Liberty: Life, Billy and the Pursuit of Happiness on July 14th. In addition to telling the story of his early life and career, Liberty also provides an inside look at the music and career of Billy Joel, from the man who viewed it from the best seat in the house: the drum throne. The book also includes a foreword by Billy Joel himself, a surprising addition considering the two parted ways after a falling out in 2005.
You can preorder Liberty: Life, Billy and the Pursuit of Happiness via Hudson Music here.
The Slim Kings – Truth Be Told
The Slim Kings feature singer and guitarist Michael Sackler-Berner, known for over forty primetime TV placements, R&B bassist Andy Attanasio (Joey Badass, Black Thought, Diddy) and legendary drummer Liberty Devitto, who spent more than three decades playing on seminal records for and performing with Billy Joel, Phoebe Snow and Paul McCartney. Blending elegant songcraft, impeccable instrumentation and a whole lot of soul, The Slim Kings have opened for Los Lonely Boys, ZZ Top, Southside Johnny and The Asbury Jukes and The Spin Doctors. Their music has been featured in over a dozen primetime TV shows including Showtime's Nurse Jackie, CBS's FBI: Most Wanted, Amazon's Cocked, and Netflix's Bloodline. The band has also recorded with Grammy-winning producers Steve Jordan (John Mayer, Keith Richards) and Joel Hamilton (Tom Waits, Black Keys, Highly Suspect) and regularly headlines clubs in the tri-state area.