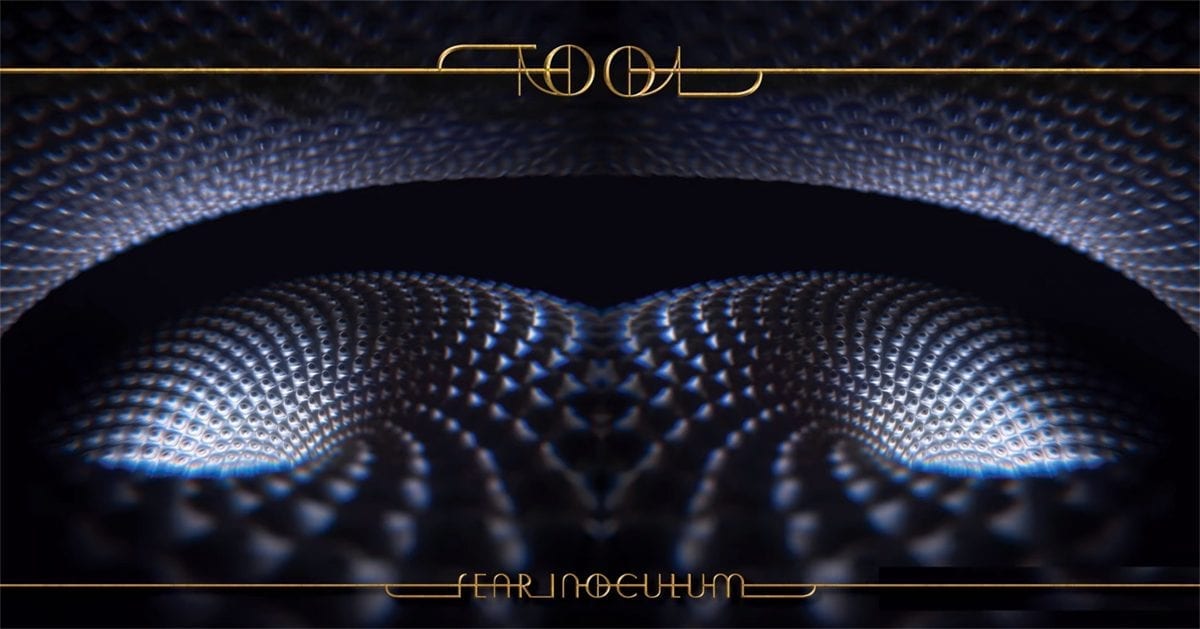 Tool has released a new song, the first single from their forthcoming album Fear Inoculum. The release mark the band's first album of new music since 2006. You can hear the title track now below.
Despite the decade-plus hiatus from releasing new music, Tool isn't interested in conforming to traditional radio format for the sake or airplay. Fear Inoculum will feature just 7 tracks but run more than 80 minutes in length. One track even features a 4-minute long guitar solo.
Guitarist Adam Jones told Guitar World that the theme of the album revolves around the number seven, which came up regularly and organically during the recording process.
"You just write a riff and you count it out and it turns out to be in seven. Without being too descriptive about the concept, the main thing is that the seven beat just kept coming up, and riffs in seven kept coming up. It was really weird!
"When we finished recording, I went to the guys and said 'I think we should call the record Volume 7' because a lot of the songs are in seven and there are seven tracks on the record.
"Then Maynard told me about a whole concept he had about the number seven. We were all like, 'Oh My God! This is too weird!'"
Fear Inoculum is due out August 30th and available for pre-order now. A deluxe, limited edition CD version will include a 4" HD rechargeable screen with exclusive video footage, charging cable, 2 watt speaker, 36-page booklet and digital download card.