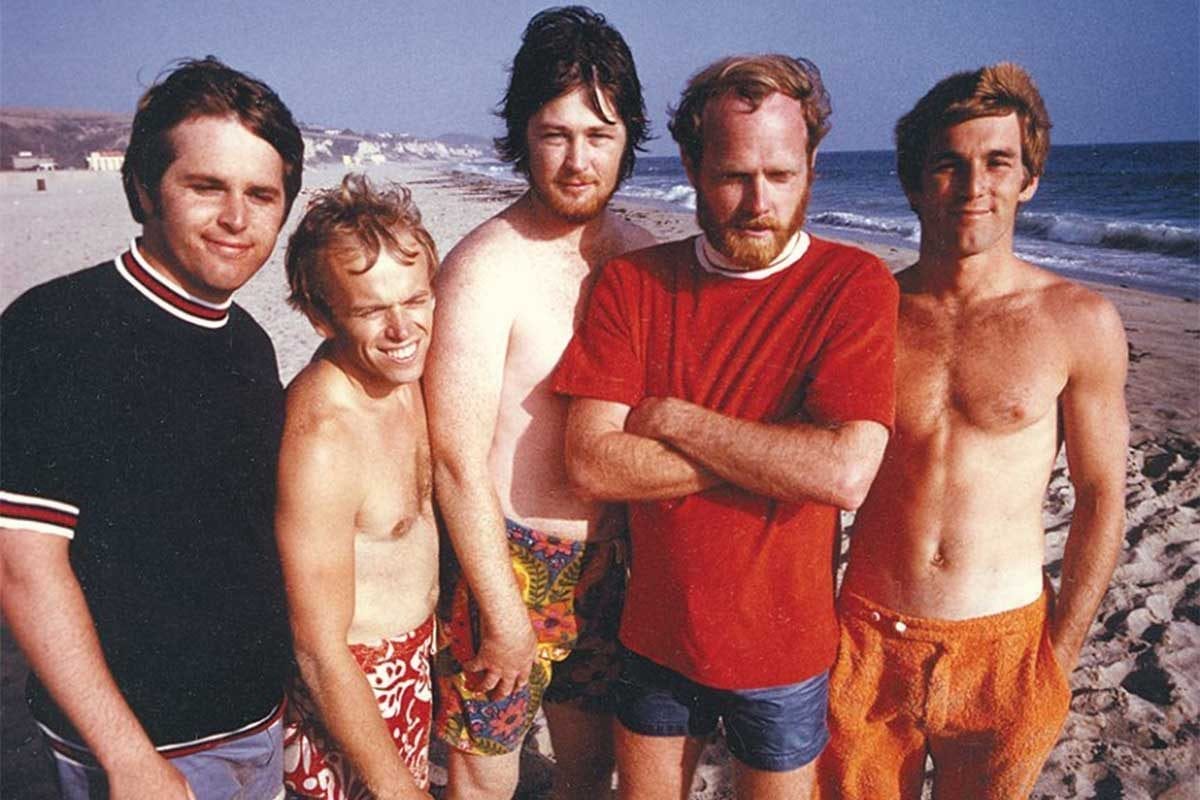 There have been many bands started by siblings, but usually the pairings haven't worked out so well. Maybe there really is something to being "too close," especially if you consider the rigors of touring. Here's our Top 10 list of bands that made it work (at least for awhile):
10

The Beach Boys
Brian, Dennis and Carl Wilson
Only 4 years separated the three Beach Boys brothers – Brian, Dennis and Carl. For over a decade, and through the haze of drug use and chain smoking, the Beach Boy brothers managed to hold it all together somehow and become one of rock's most iconic bands. Dennis drowned in 1983, and Carl passed away from lung cancer in 1997.
---
09

Split Enz
Tim and Neil Finn
Although the Finn brothers were only in the band together for about 8 years, the band hit their high notes during that time, scoring their only #1 single "I Got You." They've had sporadic reunions since they officially broke up in 1984, including Tim's work with Neil in his band Crowded House.
---
08

Creedence Clearwater Revival
John and Tom Fogerty
The brothers Fogerty were actually only in CCR together for about 4 years, but during that time, the band produced their most memorable albums. Long estranged, John and Tom had recently reconciled when Tom died of AIDs-related complications from a tainted blood transfusion in 1990.
---
07

Pantera
Dimebag Darrell and Vinnie Paul Abbott
These two brothers stayed committed to each other and even formed another band, Damageplan, after the demise of Pantera. Sadly, Dimebag was killed by a deranged fan at a Damageplan show in 2004, and Vinnie Paul passed away of coronary artery disease in 2018.
---
06

INXS
Tim, Andrew and Jon Farriss
For over 20 years, these brothers stayed committed to INXS and each other, until the death of lead singer Michael Hutchence in 1997. They later tried to replace him with several other singers, but nothing worked out permanently. The band officially disbanded in 2012 after selling over 50 million albums.
---
05

The Kinks
Ray and Dave Davies
For over 30 years, these volatile brothers managed to make some of rock's most enduring and influential music. They played their last official show in 1996, and although rumors of a reunion persist, the brothers say the possibility is unlikely.
---
04

The Allman Brothers Band
Duane and Gregg Allman
Although the brothers only collaborated on 3 albums together (due to Duane's tragic death in a motorcycle accident in 1971), their bond was strong enough for Duane to turn down Eric Clapton's request that he join Derek and the Dominos. Their last album, the live "At Filmore East," is ranked as one of the greatest live albums of all time. Gregg Allman passed away in May 2017 of complications of liver cancer.
---
03

Heart
Ann and Nancy Wilson
Featuring the only sisters on this list, for over four decades Heart carried the rock and roll torch for all-female rockers.  Selling over 35 million records, they are arguably the most successful sister act of all time.  The sisters stopped touring at the end of 2016 (due to an odd incident where Ann's husband physically assaulted Nancy's twin 16-year-old boys backstage at a concert) but reconciled and completed a very successful run of tour dates in 2019.
---
02

AC/DC
Malcolm and Angus Young
For over 40 years, the brothers Young ruled the rock world, selling over 200 million albums worldwide. Only illness had separated them – in 2014, it was announced that Malcolm was retiring from the band due to dementia. Sadly, he passed away in November of 2017.
---
01

Van Halen
Alex and Eddie Van Halen
For over 45 years, the Van Halen brothers have stood side by side, supportive of each other through three lead singers, illnesses, marriages and divorces.  Notoriously press-shy and private, it is virtually impossible to find a negative word that either has said about the other.  They've also sold about 80 million albums, even though they've taken years-long hiatuses in between releases.  Lead singer David Lee Roth and others have recently hinted that Van Halen will no longer tour or record due to health issues in the band.
Last updated: October 2019