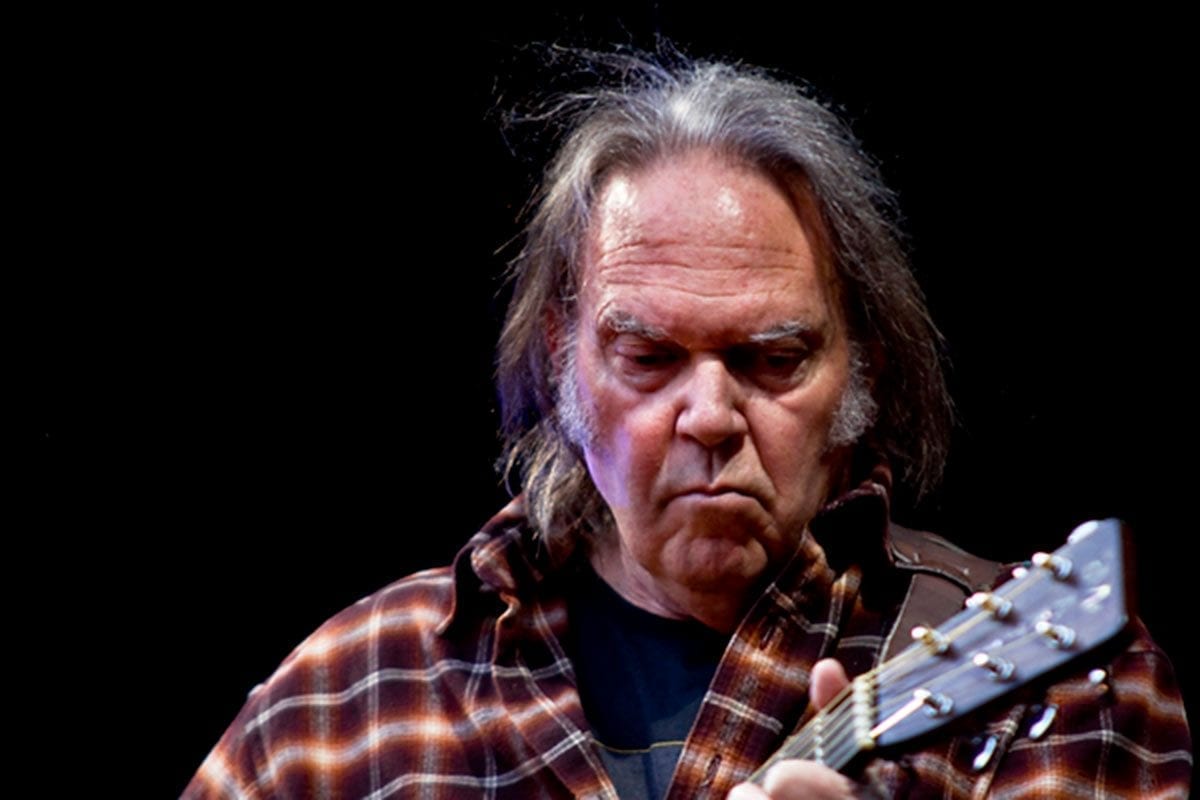 Earlier this year Neil Young and Crazy Horse returned to the studio to record their forthcoming album, Colorado. The new record is not only their first output since 2012's Psychedelic Pill but also the first to feature the new lineup. Though the group has played a handful of shows since Nils Lofgren replaced the now-retired Frank "Poncho" Sampedro, Colorado was their first foray into a recording studio, so Young decided to film it.
The result is the documentary Mountaintop, which follows the band as they craft a new album together in the Studio in Clouds near Telluride, Colorado. "Witness the laughter, tensions, crusty attitudes and love of a rock & roll band that's been together for 50 years as they share their passion, first and foremost… for the music," reads an official description of the film.
The film was released for a one night only screening earlier this week, however, Young has promised fans that they will have another opportunity to see it.
"Captured for you in living color, this document is sure to run 92 minutes," reads the Neil Young Archives website. You may be surprised to learn of some of the deep secrets of the process as you laugh your ass off in a theatre near you. One night only and there is a reason for that. It will be back. Mark my words."
Though Young had announced that he and Crazy Horse would be touring this year, he ultimately decided to postpone the trek and focus on a series of archival film projects instead. "We will be in the editing suites for the duration of 2019," he wrote in a post on his website titled "Archives Films Projects Takes Precedent." "Thanks for coming to our shows! We plan to be back in 2020!"
Take a look at a clip from the doc in which Young and Crazy Horse are working their way through the new song "Truth Kills." The track wasn't included in the final cut of the album but is featured on a bonus 7″ single as a B-Side to "Rainbow of Colors."
Neil Young with Crazy Horse – Mountaintop