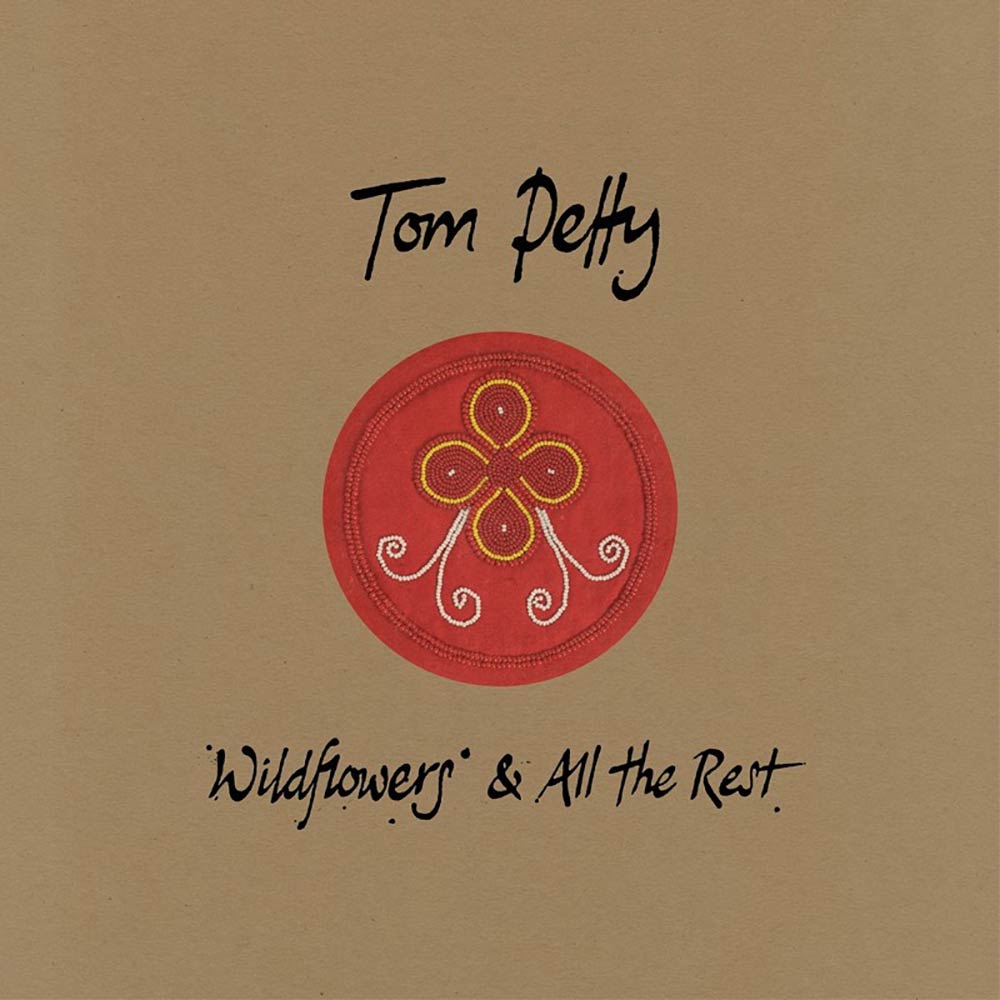 "Leave Virginia Alone," the lead single and another previously unreleased song from Tom Petty's Wildflowers & All The Rest was released this week. The song is accompanied by a video directed by Mark Seliger and Adria Petty. You can watch and listen to the song and video in the player below.
Tom Petty wrote "Leave Virginia Alone" in January 1993, early in the writing process for his Wildflowers album. The track was eventually cut from the project, reportedly because he believed it was too similar to some of his previous hits. Petty never released the song himself, although it did appear on Rod Stewart's 1995 album A Spanner in the Works.
Now Petty's original version is finally seeing the light of day on the long-awaited second half of the Wildflowers album – a collection he dubbed All The Rest.
Petty began planning the album in 2016 with the intention of including ten songs from the Wildflowers recording sessions that were left off the original version as well as five unreleased tracks. After his death, his family, bandmates and collaborators came together to bring that vision to life.
The video for "Leave Virginia Alone", co-directed by Mark Seliger and Tom's daughter Adria Petty, stars emerging actress/dancer Casimere Jollette (Netflix's forthcoming "Tiny Pretty Things") and was shot around Connecticut as well as in and around Seliger's studio in New York City.
"We were very resourceful about trying to create a character that could be assigned to anyone. That's why Virginia in this video is very mysterious but she has her little glimpses of characters," explained Adria Petty in an interview on SiriusXM's Tom Petty Radio last week. "We really worked to cast someone authentic—that felt like they were really feeling their feelings and someone that you could believe. We really wanted the song to do the heavy lifting in this video, and sort of step out of the way and just give it something to breathe with."
"The one idea that kept coming back to both of us is that we really want Tom to be narrating the story," Seliger said. "We really want to hear his voice as he runs you through this journey that this woman is having."
Hear Tom Petty's Original Demo Version of 'You Don't Know How It Feels'
"Leave Virginia Alone" follows the release of the previously unheard track "Confusion Wheel," as well as "Wildflowers (Home Recording)," and "There Goes Angela (Dream Away) (Home Recording)."
Wildflowers & All The Rest will be released in multiple formats on October 16 via Warner Records. It is available now for pre-order.
Tom Petty – Leave Virginia Alone (Official Music Video)
Wildflowers & All The Rest Track Listing
1). Wildflowers
1 Wildflowers
2 You Don't Know How It Feels
3 Time to Move On
4 You Wreck Me
5 It's Good to Be King
6 Only a Broken Heart
7 Honey Bee
8 Don't Fade on Me
9 Hard on Me
10 Cabin Down Below
11 To Find a Friend
12 A Higher Place
13 House in the Woods
14 Crawling Back to You
15 Wake Up Time

2). All The Rest
1 Something Could Happen
2 Leave Virginia Alone
3 Climb That Hill Blues
4 Confusion Wheel
5 California
6 Harry Green
7 Hope You Never
8 Somewhere Under Heaven
9 Climb That Hill
10 Hung Up and Overdue

3). Home Recordings
1 There Goes Angela (Dream Away)
2 You Don't Know How It Feels
3 California
4 A Feeling of Peace
5 Leave Virginia Alone
6 Crawling Back to You
7 Don't Fade on Me
8 Confusion Wheel
9 A Higher Place
10 There's a Break in the Rain (Have Love Will Travel)
11 To Find a Friend
12 Only a Broken Heart
13 Wake Up Time
14 Hung Up and Overdue
15 Wildflowers

4). Wildflowers Live
1 You Don't Know How It Feels
2 Honey Bee
3 To Find a Friend
4 Walls
5 Crawling Back to You
6 Cabin Down Below
7 Drivin' Down to Georgia
8 House in the Woods
9 Girl on LSD
10 Time to Move On
11 Wake Up Time
12 It's Good to Be King
13 You Wreck Me
14 Wildflowers

5). Alternate Versions (Finding Wildflowers)
Bvailable on 9-LP and 5-CD formats
1 A Higher Place
2 Hard on Me
3 Cabin Down Below
4 Crawling Back to You
5 Only a Broken Heart
6 Drivin' Down to Georgia
7 You Wreck Me
8 It's Good to Be King
9 House in the Woods
10 Honey Bee
11 Girl on LSD
12 Cabin Down Below (Acoustic Version)
13 Wildflowers
14 Don't Fade on Me
15 Wake Up Time
16 You Saw Me Comin'