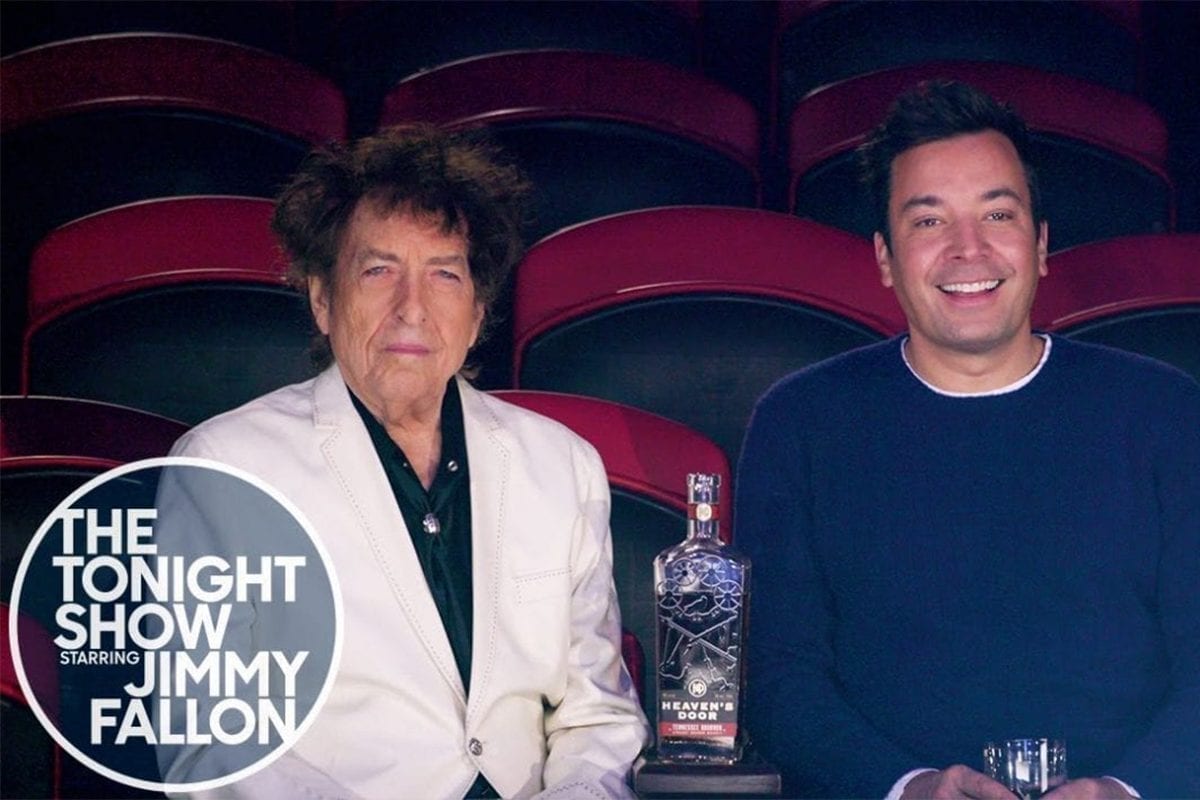 Bob Dylan made a rare Late Night appearance this week, stopping by the Tonight Show Starring Jimmy Fallon for a short sketch to promote the legendary singer-songwriter's new whiskey, Heaven's Door.
In the clip, Dylan and Fallon attend a private performance of the Big Apple Circus while enjoying a glass of the whiskey. But Dylan disappears part way through. And when Fallon asks "Where's Bob?", he discovers Dylan was never there to begin with. "What was in that whiskey?" the late night host wonders.
In true Dylan fashion, the Nobel prize winner doesn't say a single word throughout the entire 2-minute sketch.
Dylan announced his line of fine, handcrafted American whiskeys in May. The collection is a collaboration with Spirits Investment Partnership and currently has three offerings: a Tennessee Straight Bourbon Whiskey, a Double Barrel Whiskey and a Straight Rye Whiskey finished in oak barrels from Vosges, France, air-dried for 3 years.
"Rather than make a single whiskey or work with one master distiller, we thought it would be far more interesting to work with various master distillers and blenders to make whiskeys that would each have their own unique signature," said Spirits Investment Partnership CEO Marc Bushala at the time.
Each bottle of Heaven's Door Spirits showcases Dylan's distinctive, welded iron gates that he created in his studio, Black Buffalo Ironworks.
"Gates appeal to me because of the negative space they allow," Dylan explained. "They can shut you out or shut you in. And in some ways there is no difference."
"We wanted to create a collection of American whiskeys that, in their own way, tell a story."
Watch the Tonight Show sketch below.
Bob Dylan and Jimmy Fallon Go to the Circus on the Tonight Show
Bob Dylan released the latest chapter in his Bootleg series earlier this month. More Blood, More Tracks: The Bootleg Series Vol 14 showcases music from the critically lauded 1975 album Blood on the Tracks. Hear "If You See Her Say Hello (Take 1)" here >