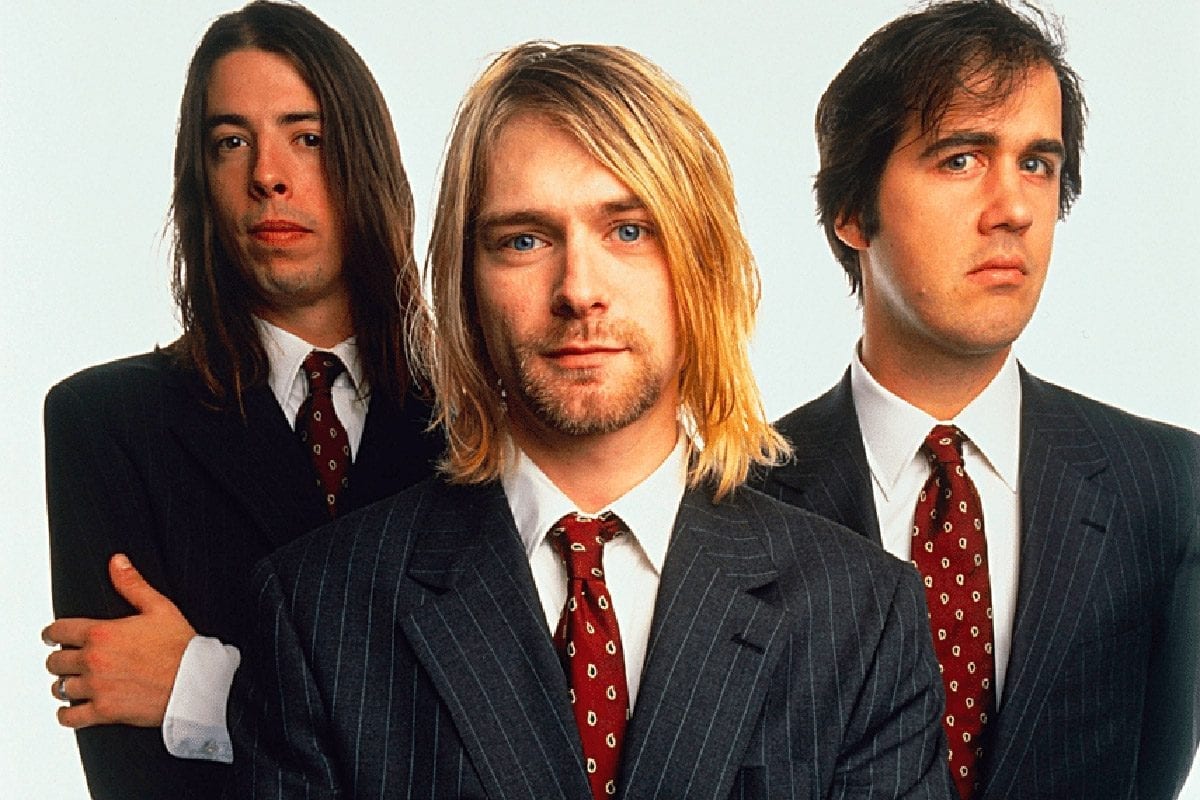 Dave Grohl, Krist Novoselic and Pat Smear reunited on stage in Los Angeles on Saturday evening for a special performance that saw the surviving Nirvana members performing some of the band's biggest hits. The group were joined by Beck, St. Vincent, and Grohl's 13-year-old daughter, Violet, who took turns filling in for the late Kurt Cobain on lead vocals. Their set included such songs as "Heart Shaped Box" (vocals by Violet Grohl), "Lithium" (vocals by St. Vincent), and "Man Who Sold the World" (vocals by Beck).
Watch a video of the full set below. 
The group's performance at the Hollywood Palladium was part of the 2020 Art of Elysium "Heaven" Gala, an annual fundraiser produced by Linda Perry's WE ARE HEAR agency. The event supports The Art of Elysium and their various programs, which pair artists with individuals and children in need in the Los Angeles area.
Other artists on the bill for the benefit show included Cheap Trick and Marilyn Manson while guests included Billy Idol, Moby and more. 
Grohl, Novoselic and Smear have previously reunited for a number of special one-off performances including during a Foo Fighters set at Cal Jam in 2018 as well as during their 2014 induction into the Rock and Roll Hall of Fame.
Last month, Nirvana's "Smells Like Teen Spirit" video reached a milestone of more than one billion views on YouTube, making it the 2nd music video from the 1990's to do so.
Dave Grohl, Krist Novoselic and Pat Smear Perform at Hollywood Palladium – Jan 4, 2020
Nirvana Reunion 1/4/20 Setlist
Lithium (St. Vincent on vocals)
In Bloom (Beck on vocals)
Been a Son (Beck on vocals)
Heart-Shaped Box (Violet Grohl on vocals)
The Man Who Sold the World (Beck on vocals)