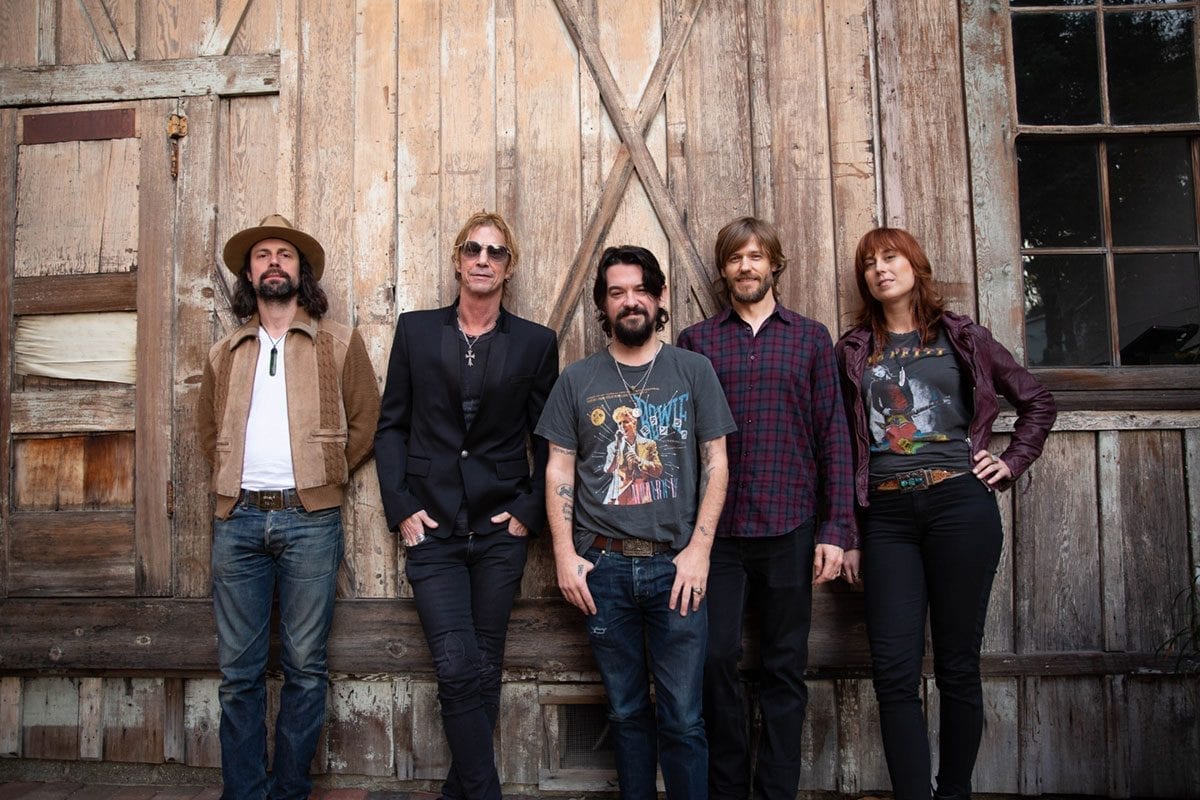 Duff McKagan has released a video for his recent single "Cold Outside," a song that addresses the growing crisis of homelessness across the U.S. Watch in the player below.
Produced by and featuring Shooter Jennings – son of country music legends Waylon Jennings and Jessi Colter – the video drops on Giving Tuesday and benefits Seattle's Union Gospel Mission. The Guns N' Roses bassist hopes to raise awareness and support for the charity which provides emergency care and long-term recovery services to those experiencing homelessness in the greater Seattle area.
"In my early days, I was in similar situations," McKagan said in a statement. "So I know what it's like to not have anyone to turn to and sometimes need a helping hand to get back on my feet. I know many know others in need and I am hoping that, if we come together, we can help make a real difference."
McKagan has partnered with Propeller, an online social justice platform, to raise funds and recruit volunteers for the Seattle charity. Using Propeller, fans can earn points by sharing the campaign on social media, making a financial donation, volunteering at the Union Gospel Mission, and buying donated memorabilia – which includes a signed Fender bass. The points can then be used to purchase rewards. All donations made on Tuesday, December 3rd will be matched dollar for dollar, up to $60,000, by an anonymous donor.
"Cold Outside" can also be found on McKagan's new solo LP Tenderness, which was released in May of this year. Speaking to Classic Rock about the track, he said: "I just visited a homeless camp in Seattle called The Jungle. It's one of the worst in America, and it's not the kind of place you or I could just walk up into. But I went with a gentleman who used to live there but is now sober and in an outreach program.
"So a dude who lives up in The Jungle walks past me real fast and he says, 'that guy who walked by? He didn't want you to see him – his eyelid was eaten by a rat when he was nodded out on heroin.' I talked to some people living up there. They fell through a hole, and they can't get out.
"I've seen homelessness all over the planet, and I don't make eye contact. I do what we all do. You keep your keys in your hand in case you got to swing. You fucking walk faster. You get in your car and get the fuck out of that. Right?
"I hope to do something with this song bring some awareness and to lessen the stigma. I don't know if I have an answer. I'm not saying I'm a fucking politician. I just hope to do something positive with that song."
In a separate interview with Rolling Stone, the musician also spoke of his charitable efforts and his decision to write a song about homelessness. "I've realized I'm going to get somewhat active now, active in a way that's people helping other people," McKagan said. He added, "Do I need to put more noise out there? No. I'm playing in a big fucking rock band, the best rock band in the world, right? I didn't need to make a record at all, but I chose to. I want to do something that's healing."
Duff McKagan – "Cold Outside"