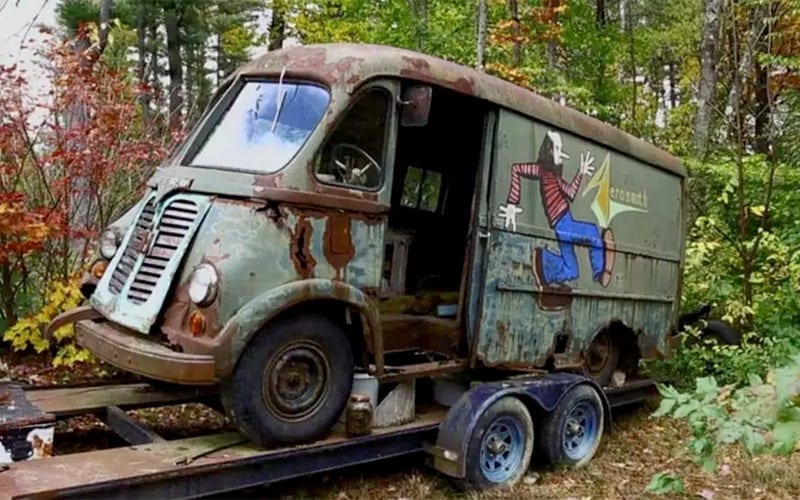 A piece of rock and roll history will be restored on Monday night's all-new episode of American Pickers.
A touring van, used by Aerosmith during the early 70s, was discovered by the Pickers last year on a wooded property in Chesterfield, MA. In an episode that aired July 30th, Mike Wolfe and Frank Fritz decided to call in an expert to authenticate their find.
Wolfe contacted Dan Auberbach of the Black Keys, who called up Aerosmith guitarist Joe Perry. Perry sent Ray Tabano, one of the band's founding members, to take a look at the custom painted 1964 International Harvester Metro. Tabano authenticated the van and even showed a picture of himself in the vehicle during its touring days.
"I want this van to look like it did when Aerosmith rode around in it," says Wolfe in a preview for Monday night's episode.
Wolfe and Fritz paid the property owner $25,000 for the vehicle back in 2018.
American Pickers airs Monday night at 9/8c on the History Channel.
American Pickers Aerosmith Van Restoration Episode Preview