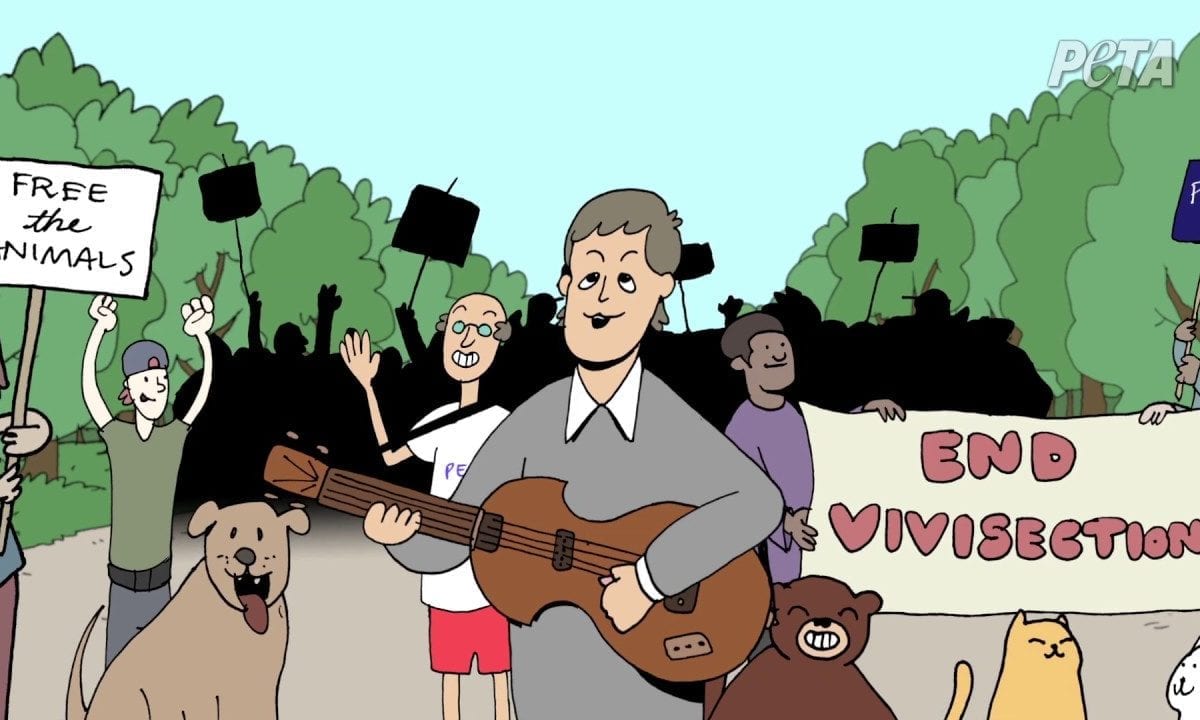 Paul McCartney has partnered with PETA to release a new animated video for his 1993 protest song "Looking for Changes."
"I'm looking for changes that will continue the momentum of getting animals out of laboratories," McCartney explained in a statement. "Experiments on animals are unethical – they're a colossal failure and a waste of time and money. We can and must do better."
An outspoken animal rights activist, McCartney became a vegetarian in 1975, along with his late wife, Linda. Over the years he has been a very vocal supporter of numerous environmental and animal-rights groups, even narrating a video for PETA in 2009 that harshly criticized slaughterhouses and the meat industry.
Watch the video for "Looking for Changes" in the player below.
"McCartney wants you to know that experiments on animals are cruel and pointless," said PETA in a recent statement. "The biggest funder of them in the world, the National Institutes of Health (NIH), spends more than $18 billion for this purpose every year, even though they rarely lead to treatments that can be used to help humans. Approximately 90 percent of experiments on animals don't lead to treatments for humans, and 95 percent of new drugs that test safe and effective in animals fail in human clinical trials."
PETA also noted that "the world's most forward-thinking scientists have moved on to develop methods for studying diseases and testing products that replace animal experiments and are actually relevant to human health. … PETA is working to make testing on animals a thing of the past, and some encouraging progress has been made toward this end."
The U.S. Environmental Protection Agency announced last month that, as a result of continued work with PETA, it was phasing out toxicity tests on mammals.
Paul McCartney "Looking for Changes"