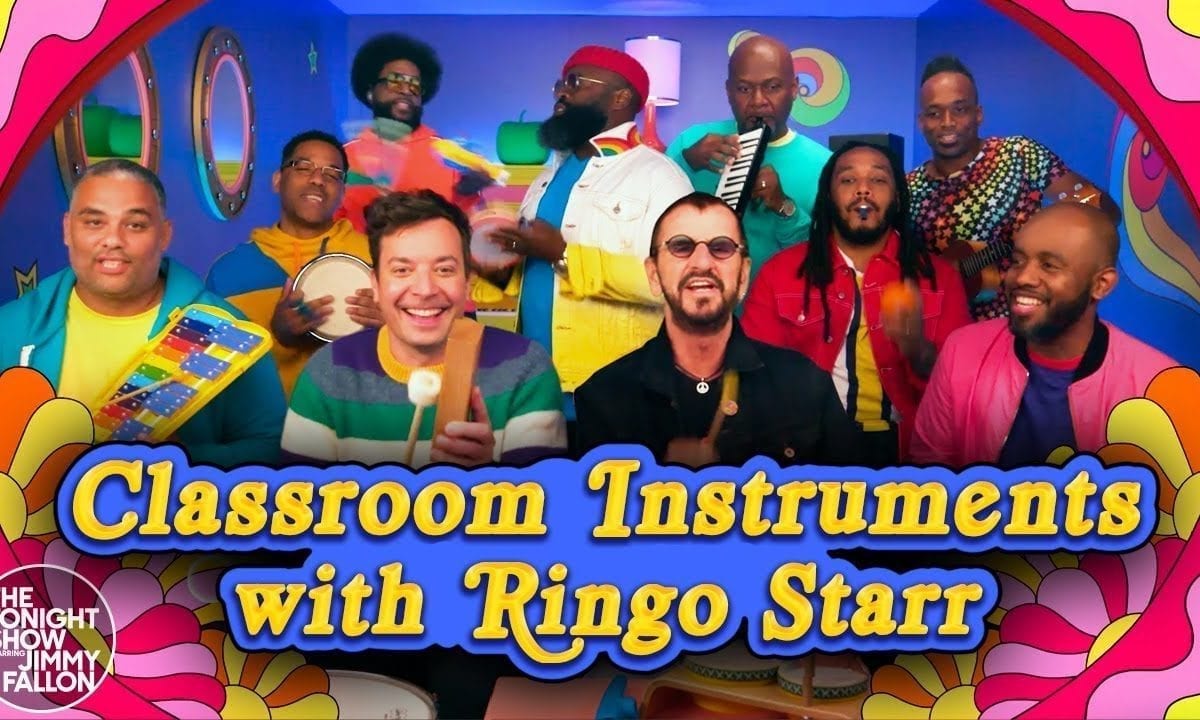 Ringo Starr joined Jimmy Fallon and The Roots for the popular "classroom instruments" segment of The Tonight Show this week. The group performed the Beatles hit "Yellow Submarine" with woodblock, kazoo, xylophone and more. Watch the video below.
In addition to a Yellow Submarine themed set, animations were added to the video including one of Fallon and Starr riding off on a pair of colorful fish.
Starr appeared on the Tonight Show to promote the release of his forthcoming album, What's My Name, due out October 25th.
Former Beatle bandmate Paul McCartney makes an appearance on the album for the John Lennon-penned track "Grow Old With Me." And earlier this month, Starr released the title track from the album, which can be heard here.
Ringo Starr, Jimmy Fallon and The Roots – "Yellow Submarine" on Classroom Instruments
Other artists who have recently appeared in the Classroom Instruments segment of The Tonight Show include The Who, performing "Won't Get Fooled Again" and Aerosmith, performing "Walk This Way".