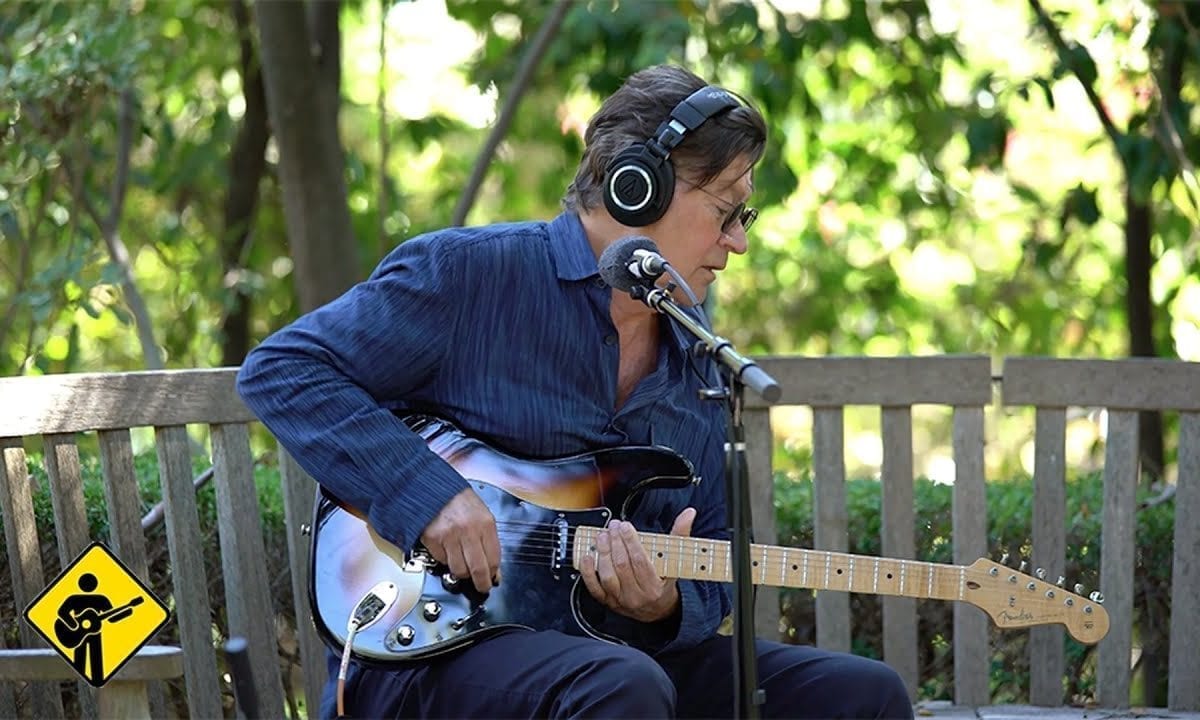 Robbie Robertson has teamed up with Ringo Starr and a collection of incredibly talented musicians from around the globe to record a new version of The Band's 1968 classic "The Weight".
The video begins with Starr sitting at his drumset asking over the phone, "What key is it in, Robbie?" He pauses, nods and, tongue-in-cheek says, "F-demented." Robertson immediately comes in with the song's famous guitar intro and what happens next is a joyful, uplifting version of the much-loved classic that features musicians from five continents – Asia, Africa, Europe, North and South America.
This new version was recorded as part of Playing For Change video series and in celebration of the 50th anniversary of a song that "transcends time and space."
The Playing For Change project is "a movement created to inspire and connect the world through music, born from the shared belief that music has the power to break down boundaries and overcome distances between people." This includes 15 music schools across 11 countries, documentaries and viral videos bringing artists from different cultures together.
"The Weight" is one of the biggest projects that the group has undertaken – a year and a half of production over five continents. "We made it brick by brick, starting with Robbie," says co-founder Mark Johnson, a Grammy-winning producer-engineer who's worked with the likes of Paul Simon, Keith Richards, and others. "That's what makes this special. We could never have never assembled this group in the studio. You need to go there, and then when you go there, you're where they feel comfortable. You hear that in the music."
In addition to Robertson and Starr, this version features Marcus King, Larkin Poe, Lukas Nelson, John Cruz, Hutch Hutchinson, Robin Moxey and Taimane in the U.S.. Roberto Luti filmed his part in Italy, Char and Keiko Komaki recorded in Japan, Mermans Mosengo in the Congo, Ali Boulala and Ahmed Al Harmi in Bahrain, Sol Homar in Spain, Rajeev Shresthaand Sanjay Shrestha in Nepal, Sherieta Lewis and Roselyn Williams in Jamaica and Chango Spasiuk in Argentina.
Fun Fact: Even though "The Weight" has become a modern standard and is considered one of the greatest, most influential songs in popular music, it only reached #63 on the charts when it was released as a single in the U.S.
Check out this outstanding version of "The Weight" below: