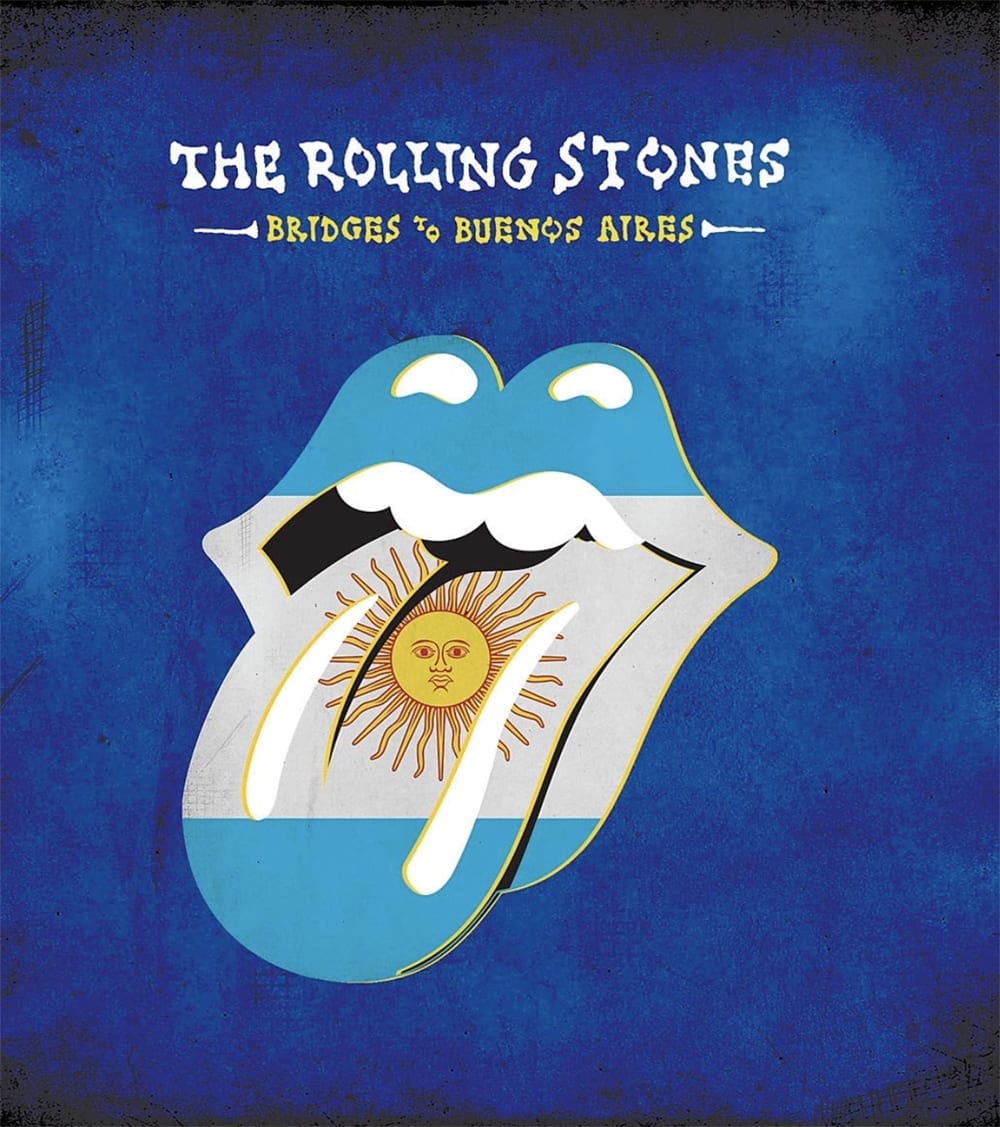 On November 8th the inimitable Rolling Stones dropped their previously unreleased live album and concert film Bridges to Buenos Aires, which captures the band's full April 5, 1998 show at the River Plate Stadium in Buenos Aires, Argentina – the last of a five-night, sold-out run at the venue.
The Stones were in the midst of a massive year-long world tour to promote their then-recent album Bridges to Babylon. Having played to over two million fans on the first two legs of the tour in North America and Japan, this recording captures the band at their peak.
One of the many highlights of this show is the moment when special guest Bob Dylan joins the band onstage for a unique performance of his classic 'Like A Rolling Stone'. Another is the Stones' epic performance of their hit "Jumpin' Jack Flash" – watch it in the player below.
Bridges To Buenos Aires is available now on multiple formats including DVD, Blu-ray, DVD+2CD, Blu-ray+2CD or 3LP black vinyl as well as digital video, digital audio and a limited edition translucent blue, 180-gram triple vinyl LP. The concert film was restored from the original master tapes, while the audio was remixed and remastered from the live multitrack recordings. Order your copy here.
Bridges to Buenos Aires Tracklist:
1. (I Can't Get No) Satisfaction
2. Let's Spend The Night Together
3. Flip The Switch
4. Gimme Shelter
5. Sister Morphine
6. Its Only Rock 'n' Roll (But I Like It)
7. Saint Of Me
8. Out Of Control
9. Miss You
10. Like A Rolling Stone (featuring Bob Dylan)
11. Thief In The Night
12. Wanna Hold You
13. Little Queenie
14. When The Whip Comes Down
15. You Got Me Rocking
16. Sympathy For The Devil
17. Tumbling Dice
18. Honky Tonk Women
19. Start Me Up
20. Jumpin' Jack Flash
21. You Can't Always Get What You Want
22. Brown Sugar