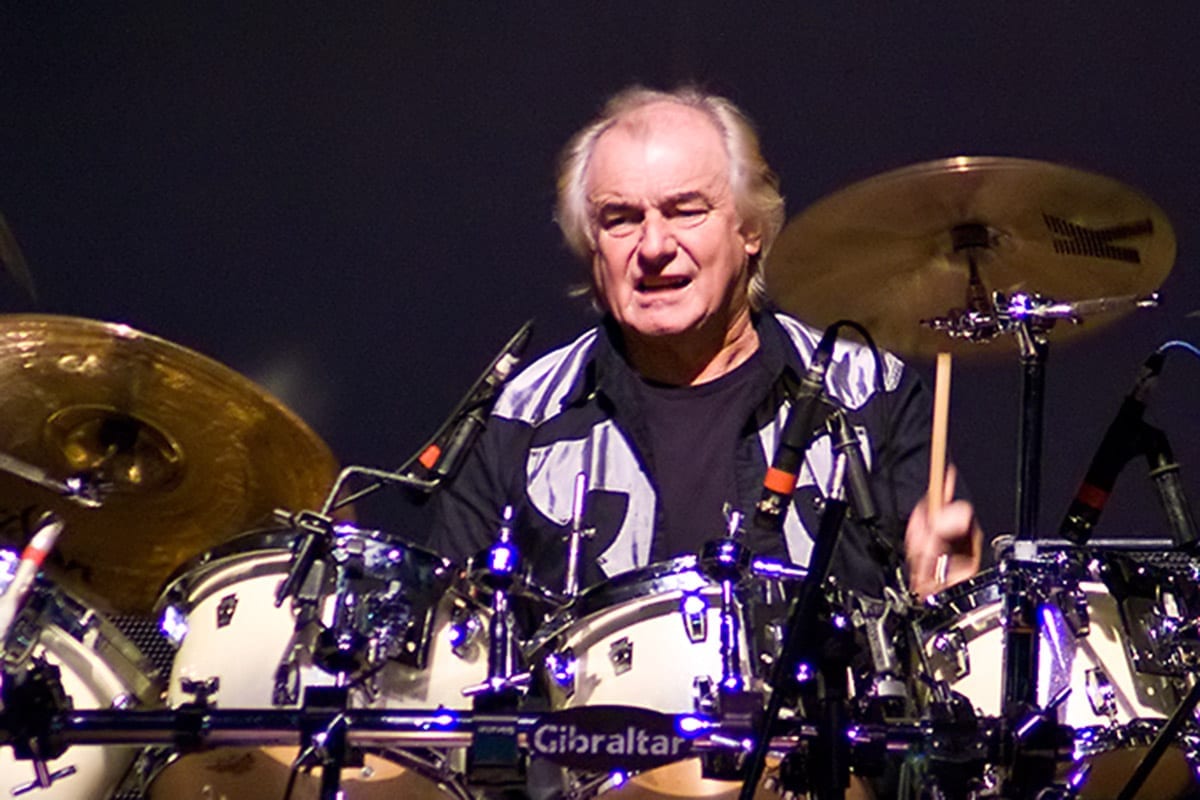 Alan White, legendary prog rock drummer and member of YES, has died at the age of 72 following a brief illness. In a statement posted to their official website the band said news of White's death has "shocked and stunned the entire YES family".
"It is with deep sadness that YES announce Alan White, their much-loved drummer and friend of 50 years, has passed away, aged 72, after a short illness," the statement reads "The news has shocked and stunned the entire YES family. Alan had been looking forward to the forthcoming UK Tour, to celebrating his 50th Anniversary with YES and their iconic Close To The Edge album, where Alan's journey with YES began in July 1972. He recently celebrated the 40th Anniversary of his marriage to his loving wife Gigi. Alan passed away, peacefully at home."
Alan White was born in County Durham, Englad in 1949. He joined YES in 1972, replacing original drummer Bill Bruford. He also worked with John Lennon, George Harrison, Ginger Baker's Air Force, Joe Cocker and many more artists throughout his career.
Health struggles had caused White to perform less since 2016. But while Jay Schellen filled in for him on recent YES tours, White would often join the band on stage towards the end of each set.
YES plans to dedicate their upcoming 50th Anniversary Close to the Edge UK Tour to White.
Alan White was inducted into the Rock and Roll Hall of Fame as a member of YES in 2017.