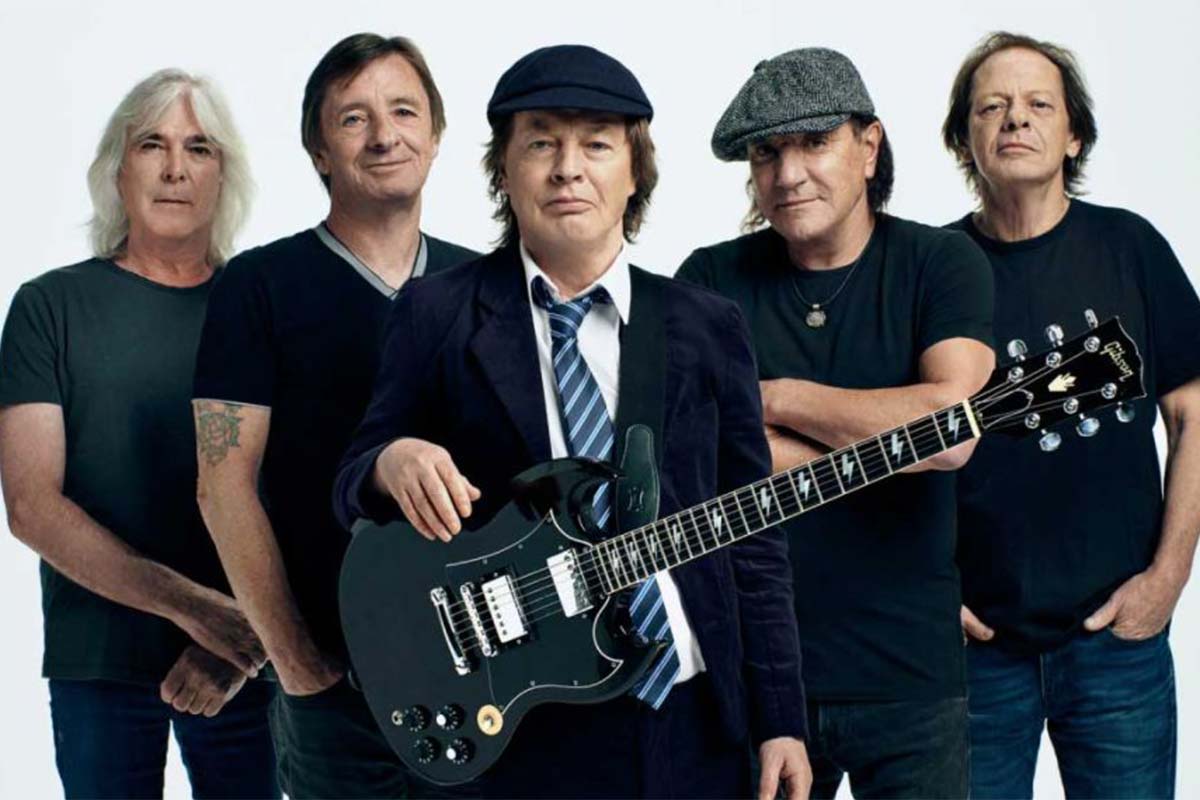 AC/DC has released a music video for their new single "Shot In The Dark". Directed by longtime collaborator David Mallet, the video premiered on YouTube Monday morning and was preceded by a conversation between Mallet and band members Angus Young, Brian Johnson and Cliff Williams, as they reminisced about the group's biggest and best music videos.
Watch the conversation and the "Shot In The Dark" music video in the players below.
Mallet has been working with AC/DC since the 1980's and has directed music videos for the biggest names in classic rock including Queen, David Bowie and the Rolling Stones, among many others.
"Shot In The Dark" is the first single from the band's forthcoming album Power Up. The long-awaited album is due out November 13 and features 12 new songs from the band.
Power Up is available for pre-order now on CD and vinyl, as well as in digital formats. A Limited Edition Deluxe Lightbox version features an illuminated album cover that plays the opening lines of "Shot in the Dark" through a built-in speaker.
AC/DC's current lineup consists of Angus Young (guitar) and Stevie Young (guitar), as well as three former members Brian Johnson (vocals), Phil Rudd (drums) and Cliff Williams (bass).
Last week, AC/DC launched a unique generator website in support of the album. Fans can "power up" their name to create a custom AC/DC profile image here.
"Shot In The Dark" Music Video
A Conversation with AC/DC and David Mallet
Top 15 Best-Selling Rock Artists of All Time in U.S. Sales
This article has been updated from a previous version.