Aerosmith Rocks Donington
Artist:
Aerosmith
Release Date: September 4, 2015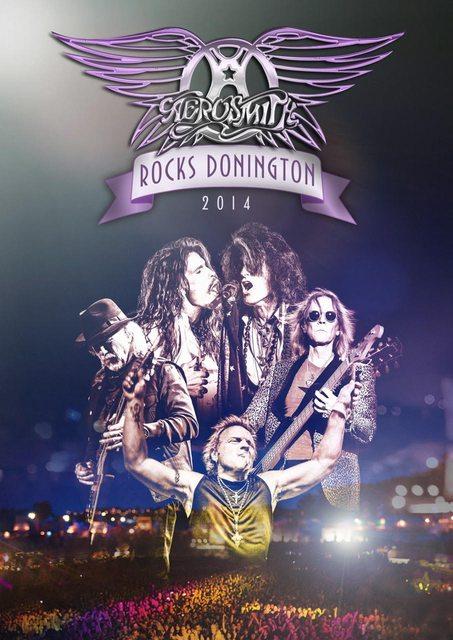 Amazon
iTunes
Track Listing
"Train Kept A-Rollin'"
"Eat the Rich"
"Love in an Elevator"
"Cryin'"
"Jaded"
"Livin' on the Edge"
"Last Child"
"Freedom Fighter"
"Same Old Song and Dance"
"Janie's Got a Gun'
"Toys in the Attic"
"I Don't Want to Miss a Thing'"
"No More No More"
"Come Together"
"Dude (Looks Like a Lady)'
"Walk This Way"
"Dream On"
"Sweet Emotion"
"Mama Kin"
About the Album
Aerosmith Rocks Donington captures Aerosmith's headlining performance at the 2014 Download Festival at Donington Park. The 20-song collection features hits such as "Walk This Way," "Mama Kin," "Sweet Emotion," and more.
Available September 4, 2015 in DVD, Blu-Ray, DVD+2CD, DVD+3LP, Blu-Ray+2CD and digital formats.
Videos
In the Spotlight
Aerosmith Headlines