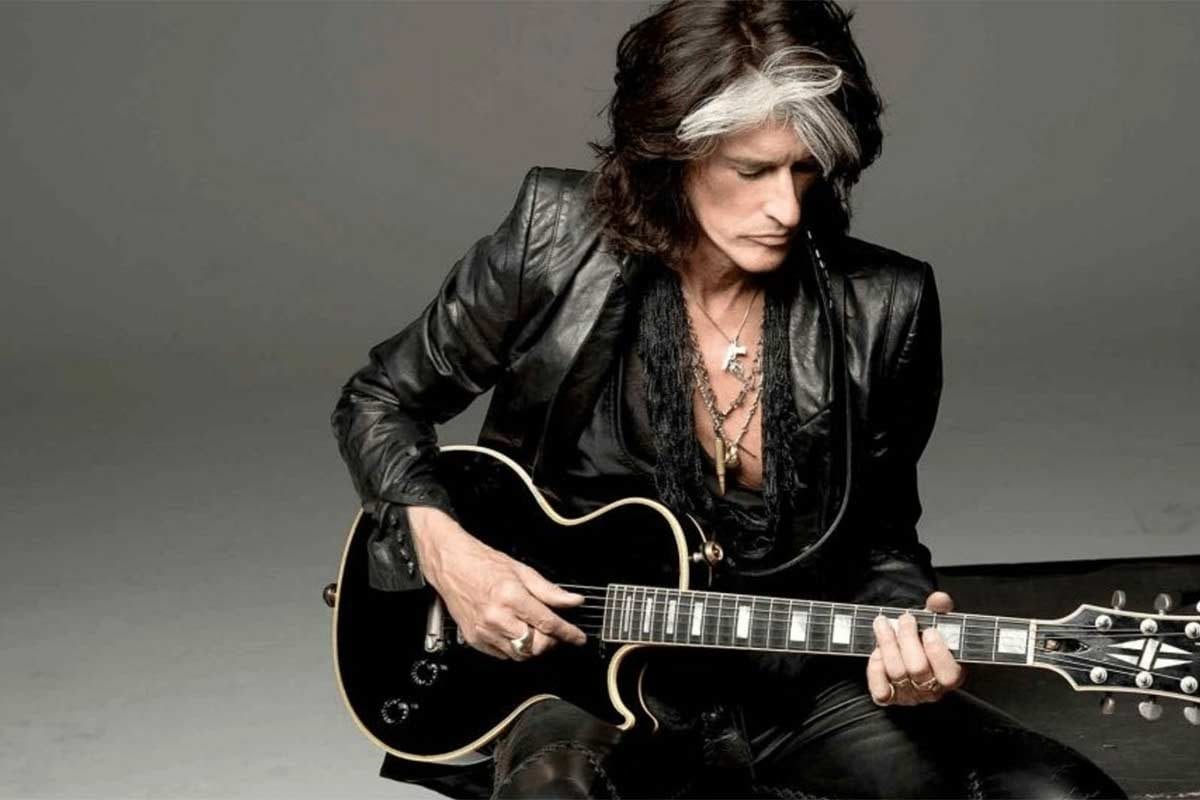 Aerosmith's Joe Perry has confirmed a brief return to the road next month for three solo shows with The Joe Perry Project. The performances are scheduled for Hampton, NH (July 21), Boston, MA (July 22) Atlantic City, NJ (July 23) .These performances mark the first solo shows for Perry in more than four years – since around the release of his 2018 Sweetzerland Manifesto album.
Perry was originally scheduled to be in Las Vegas this summer for Aerosmith's 50th Anniversary Deuces Are Wild residency shows. However, Steven Tyler's return to rehab caused the band to reschedule the shows.
"Since my schedule has freed up and we have a slot of time to play some shows, I wanted to jump on that opportunity," Perry said in a statement. "Aside from the obvious, terrible effects the pandemic brought with it, I missed being on the road. However, it is actually the first time that myself and my wife Billie were able to sleep in our own bed for this long of a period without having to think about packing our bags. So it has been a new experience for us. Now, I'm really excited to do these shows, especially with this lineup of The Joe Perry Project: Buck Johnson on keyboards (Aerosmith, Doobie Brothers, Hollywood Vampires), Joe Pet on drums (one of the original members of the Joe Perry Project), Chris Wyse on bass guitar (Hollywood Vampires, The Cult and Ozzy Osbourne) and the incredible Gary Cherone on vocals."
Perry says a couple of Aerosmith live rarities will appear in the setlist as well as new and older solo songs.
Two of the new songs in the live set will appear on Perry's next solo release, Sweetzerland Manifesto MKII, due out later this year.
Aerosmith plans to return to the stage in September for shows in Bangor, ME and their hometown show at Boston's Fenway Park. Their Las Vegas residency shows begin September 14th and continue through December.
Top 20 Best Rock Albums of the '90s
Joe Perry Project Tour Dates 2022
July 21 – Hampton, NH – Hampton Beach, Casino
July 22 – Boston, MA – Leader Bank Pavilion
July 23 – Atlantic City, NJ – Atlantic City Hard Rock Casino