Post Pop Depression – Live at the Royal Albert Hall
Artist:
Iggy Pop
Release Date: October 21, 2016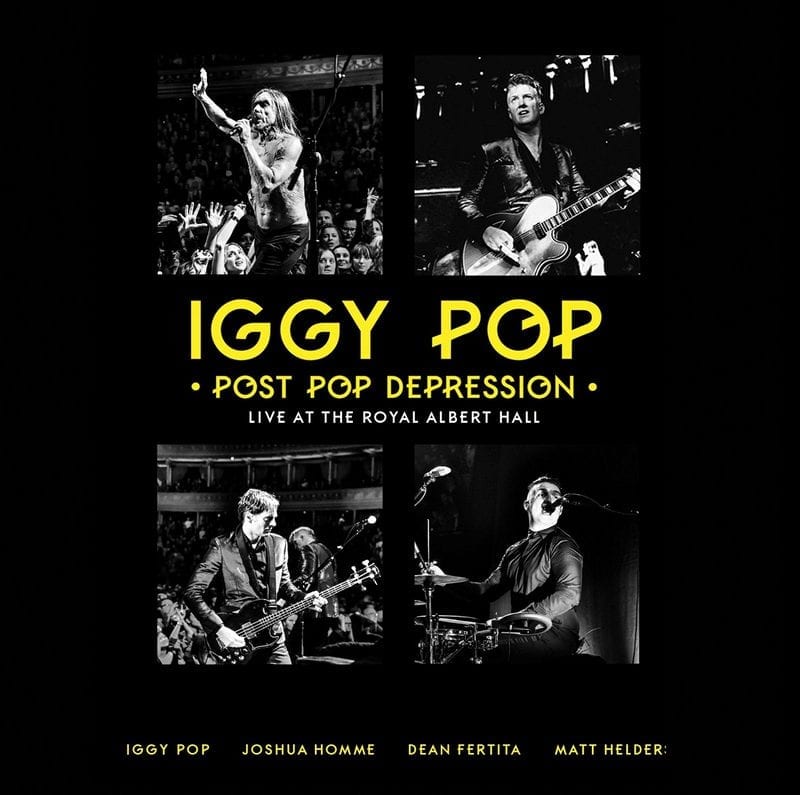 Amazon
iTunes
Track Listing
1) Lust For Life
2) Sister Midnight
3) American Valhalla
4) Sixteen
5) In The Lobby
6) Some Weird Sin
7) Funtime
8) Tonight
9) Sunday
10) German Days
11) Mass Production
12) Nightclubbing
13) Gardenia
14) The Passenger
15) China Girl
16) Break Into Your Heart
17) Fall In Love With Me
18) Repo Man
19) Baby
20) Chocolate Drops
21) Paraguay
22) Success

About the Album
Iggy Pop's Post Pop Depression album, a collaboration with co-writer and producer Joshua Homme from Queens Of The Stone Age, is his most critically acclaimed and commercially successful album for many years. On May 13, 2016, Iggy Pop brought his Post Pop Depression live show to London's revered Royal Albert Hall and almost tore the roof off! With a backing band including Joshua Homme and Dean Fertita from Queens Of The Stone Age and Matt Helders from the Arctic Monkeys, Iggy delivered a set focused almost entirely on the new album plus his two classic David Bowie collaboration albums from 1977, The Idiot and Lust For Life. Fans and critics alike raved about the performance and this will definitely be remembered as one of Iggy Pop's finest concerts.
Line-Up: Iggy Pop, Joshua Homme, Dean Fertita, Matt Helders, Troy Van Leeuwen, Matt Sweeney.
Image Gallery
Iggy Pop Videos
Iggy Pop Headlines
Bruce Springsteen, Ringo Starr, Nancy Wilson, Don Henley, Iggy Pop, Billy Gibbons, Dave Grohl and Billy Idol are among those honoring the Rock and Roll Hall of Fame Class of 2020 in a broadcast event airing on HBO next month. The extensive lineup of special guests will help induct performer honorees Depeche Mode, the Doobie … Continue reading Ringo Starr, Bruce Springsteen, Nancy Wilson Among Special Guests for Rock and Roll Hall of Fame Broadcast →

Iggy Pop has released a surreal new video for the song "Sonali" from his latest album Free. Directed by multi-instrumentalist/producer Mac DeMarco, the bizarre visuals feature a lizard-man driving through rush hour traffic in a pink faux-fur covered Mercedes convertible, searching for his lizard-woman girlfriend. The video is a throwback to DeMarco's own music video … Continue reading Watch Iggy Pop's new Music Video for "Sonali" →