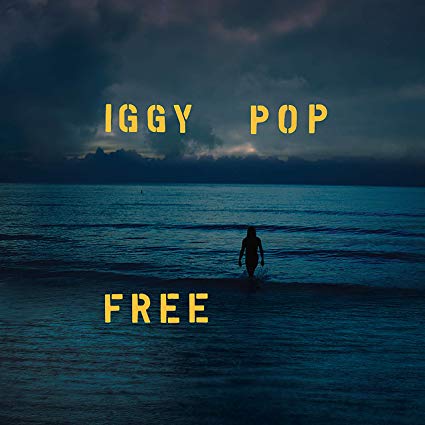 Iggy Pop has shared a new video for "Loves Missing" from his recent solo LP Free – released on September 6.
Directed by Simon Taylor, the clip was shot on location at Sweat Records in Miami and includes a special appearance by Ale Campos from the Miami band Las Nubes.
The video opens with the Stooges founder stepping in front of a bright light shining directly into the camera lens. It then cuts to a woman sitting in a rocking chair, playing with a prism as Iggy begins crooning in his signature baritone, "She's thinking about something we all need/All need/Clock's ticking, not giving her room to breathe/To breathe/Loves screaming/Loves missing/Loves screaming, so quietly and in pain/Loves absent, it's failing her once again, again."
The play of light and color continues throughout the video with clips of Pop in muted tones in front of a spotlight, interspersed with brighter, though subtly blurred shots of the woman that dissolve into a prism of color – giving the video a slightly surreal feel.
Watch the video below.
Iggy Pop – "Loves Missing" Music Video