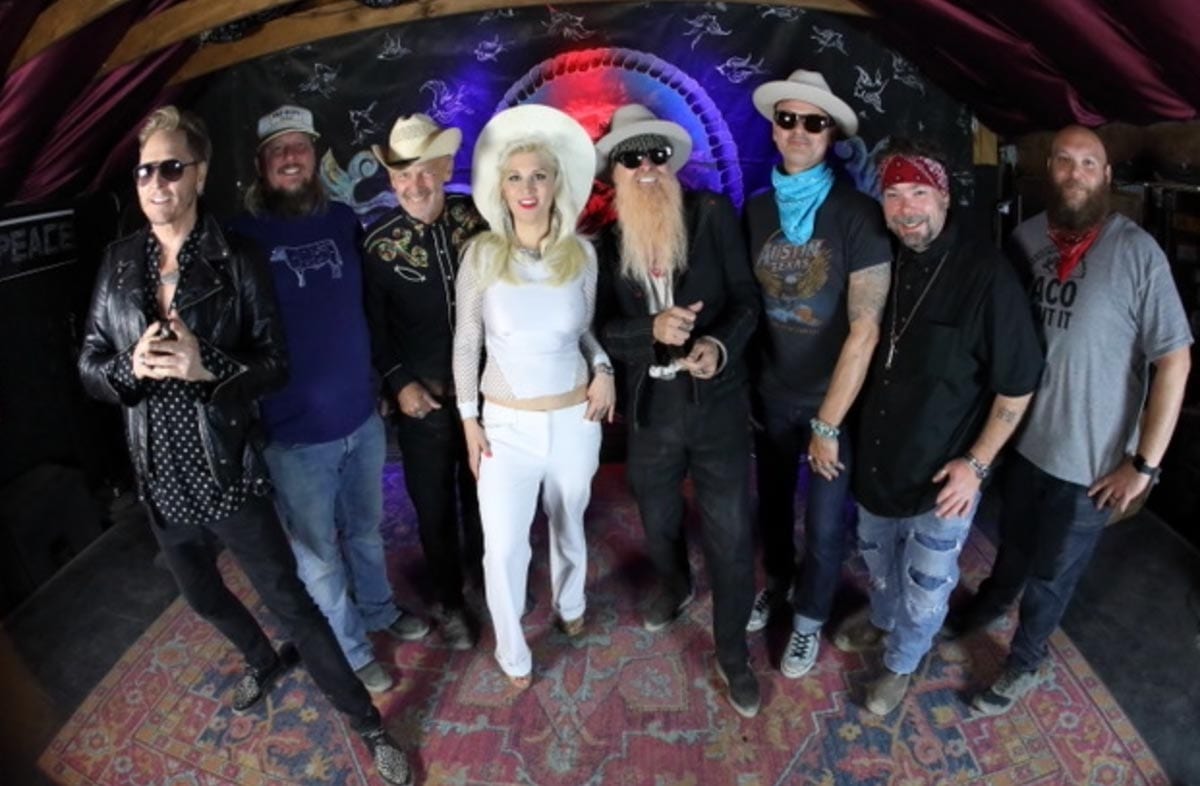 ZZ Top's Billy Gibbons has released the music video for his new song "My Lucky Card". The song is featured on his forthcoming solo album Hardware, due out June 4th. You can watch the video in the player below.
"My Lucky Card" was shot in and around Pappy & Harriet's Pioneertown Palace in California, a celebrated honytonk cantina that was originally built as part of a western movie set.
We thought Pappy's would be a great place for us to do the video since it reflects the rough and tumble high desert vibe that was the inspiration for the album," said Gibbons in a statement. He also revealed that the stage performance of the song as seen in the video was the first and only take. "I play a slide guitar in this [song] but neglected to bring a proper slide along for the shoot. Necessity being a mother, we improvised and used a beer bottle. We went through a case or more looking for just the right bottle neck and, at last, found one on a classic Mexican brew. That was some thirst-quenching research to be sure."
Hardware is the third solo album from ZZ Top front man Billy Gibbons; it was recorded at Escape Studio and produced by Gibbons along with Matt Sorum (Guns N' Roses, Velvet Revolver) and Mike Florentino with engineer Chad Shlosser providing additional production. The album's title is a tribute to the late Joe Hardy, the beloved engineer who worked with Gibbons and ZZ Top dating back to the mid-1980s.
Billy F Gibbons – My Lucky Card Music Video
Backstage Access:
ZZ Top: That Little Ol' Band from Texas – Inside The Top
My Lucky Card Track Listing
My Lucky Card
She's On Fire
More-More-More
Shuffle, Step & Slidee
Vagabond Man
Spanish Fly
West Coast Junkie
Stackin' Bones (featuring Larkin Poe)
I Was A Highway
S-G-L-M-B-B-R
Hey Baby, Que Paso
Desert High