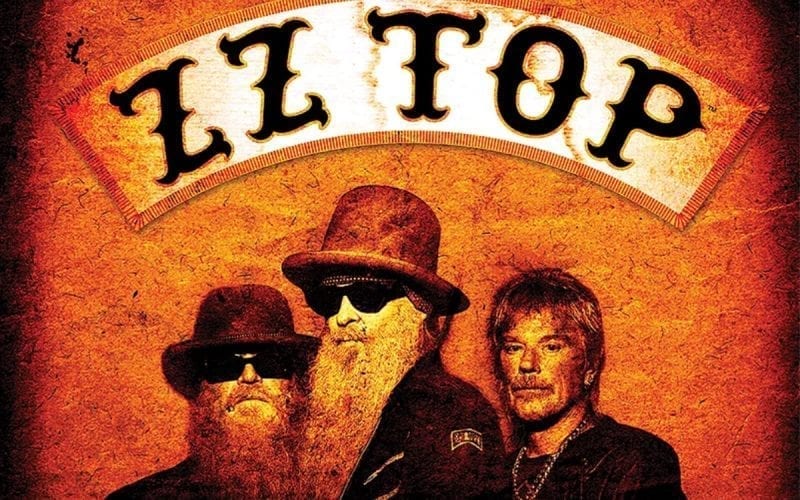 I listen to more ZZ Top than ANY other band or artist. And I listen over and over again, with seemingly very little burnout. The music is a combo of rock and blues that I just can't get enough of. The new documentary, ZZ Top: That Little Ol' Band From Texas, states that ZZ Top turned the blues into "party music." Billy Bob Thornton, one of the commentators in the film says, "It's like watching Bugs Bunny on stage!"
Whatever it is, and it is unique, as someone once said, "I don't always listen to ZZ Top, but when I do, so does the neighborhood."
One thing about this band, which always draws people in and keeps them interested, is their mystique. This is no accident, it was planned that way. This film is the story about how three guys with similar musical interests, who just love to play, wound up meeting a manager, Bill Ham, with a P.T. Barnum sense of showmanship combined with a Colonel Tom Parker kind of cunning. Together they built a career that is still alive today after 50 years.
Not everything is given away in the film. The mystique lives on… but you learn enough to understand how it all happened. And if you are a fan, you learn some things you always wanted to know.
Like first off, how did they get that sound?
Well, their first recording session took place in a small studio in Tyler Texas. They were working with producer Robin Hood Brians and were trying to create a big sound like Cream or The Jimi Hendrix Experience, who they idolized and patterned themselves after in terms of trying to make their music as a trio.
The story is that Billy had been playing in a band called The Moving Sidewalks and was becoming known as the hottest guitarist around. Frank and Dusty were already in lockstep as a rhythm section playing in another band. Two of the Sidewalks got drafted into the army, the keyboardist got a job on the Mork and Mindy TV show, and the bass player also split for another opportunity. Frank had heard about Billy and invited him to jam with Dusty and himself. They started with a simple shuffle in the key of C. They wound up playing it for three straight hours. And when they finally looked up to take a breath, Billy remarked, "You know, I think this going to work." They took a break, came back the next day and played for another eight hours straight.
But now they were in a studio trying to make a record trying different mic techniques to further fatten the sound—make it big and more substantial. Musicians know that the most important thing in any band is the drummer and the bass player. If that rhythm section isn't strong, holding down the beat and the bottom, even the best guitar players and vocalists won't sound good on the top. ZZ had that covered. But even though Gibbons was a hot and unique player, the guitar sounds they were getting in the studio needed some help.
Robin told the guys he knew a technique where you double the guitar part. But before you do, you pull on the strings and loosen them ever-so-slightly making them just a bit out of tune with the previous take. You don't really hear it as such though. The result is just an incredibly fat sound on the guitar.
But Bill Ham, wanting to show off the band's ability, insisted on no overdubs. Robin winked at Billy and then suggested Ham go out and get the guys some barbeque. Billy chimed in, "Yeah, we've really been working hard I sure could go for some barbeque." Ham left but didn't realize the place that Robin sent him was across the county line. It took Ham ninety minutes to go, order, and return. When he came back they played him some tracks — they were big and awesome sounding. "Yeah!! That's the sound I'm looking for!" Sometimes studio tricks can be helpful.
Fast-forward and here's another great studio story. When the band went to record their third album, Tres Hombres, the guys were working with Terry Manning, the producer who helped make the Led Zeppelin III album. Going for even a bigger, meaner sound they cut the now legendary song, "La Grange." The track sounded great but Billy was having trouble with the vocals. He wanted them to sound just as down-and-dirty as the track. He told Manning to give him a few minutes. This was in the middle of winter with snow on the ground. Billy took off all his clothes except for a T-shirt and jeans, went outside, and ran around the block for about fifteen minutes. When he came back he was freezing, totally out of breath, and his voice sounded very harsh from the cold air he had been breathing. "I'm ready now." And that is the famous gravely voice we here on "La Grange."
Like most new bands, ZZ played anywhere and everywhere they could – including roller skating rinks and National Guard armories. In a small Texas town, they once played a gig where only one person showed up. But like pros they played their whole show just for this one guy. They were so happy that he stayed and dug it they took him out, bought him a coke, and then came back and played an encore!
Another great early gig story is the time they got invited to open for Jimi Hendrix. ZZ had to play a forty-minute set but they didn't have enough songs in their repertoire, so they included two of Hendrix's songs, "Purple Haze" and "Foxy Lady." When they got off the stage Hendrix walked up to them and said, "I like you guys, you got a lotta nerve."
Throughout their early years, Bill Ham had some strict rules: no TV appearances, no interviews, and no guest appearances by any members on any other artists' shows. The guys were irked at first because they had their hearts set on playing the Johnny Carson show. But Ham's idea worked. After a while, everyone was asking, "Who are those guys?"
Billy says the press didn't understand them because they didn't fit any known mold – guys in big cowboy hats not playing country music but rather their own unique style of rockin' blues. In fact, one very mean reviewer from the New York Village Voice described their sound as "live hammered shit." Ugh.
They were quite unique for sure, and are very proud Texans, with a big love of Texas history. So they decided to bring Texas to many other cities in America. Thus begun the Worldwide Texas Tour, featuring buzzards, a long horn steer, several venomous rattlesnakes, pigs, and a buffalo, all onstage at the same time while the band performed their show.
After that very long tour the guys were completely burned out and took some much needed time off. When they finally got back together it had turned out that both Dusty and Billy had grown two very long beards independent of each other's knowledge. They decided to keep them.
Oddly, the drummer, named Frank Beard, is the only band member without a beard.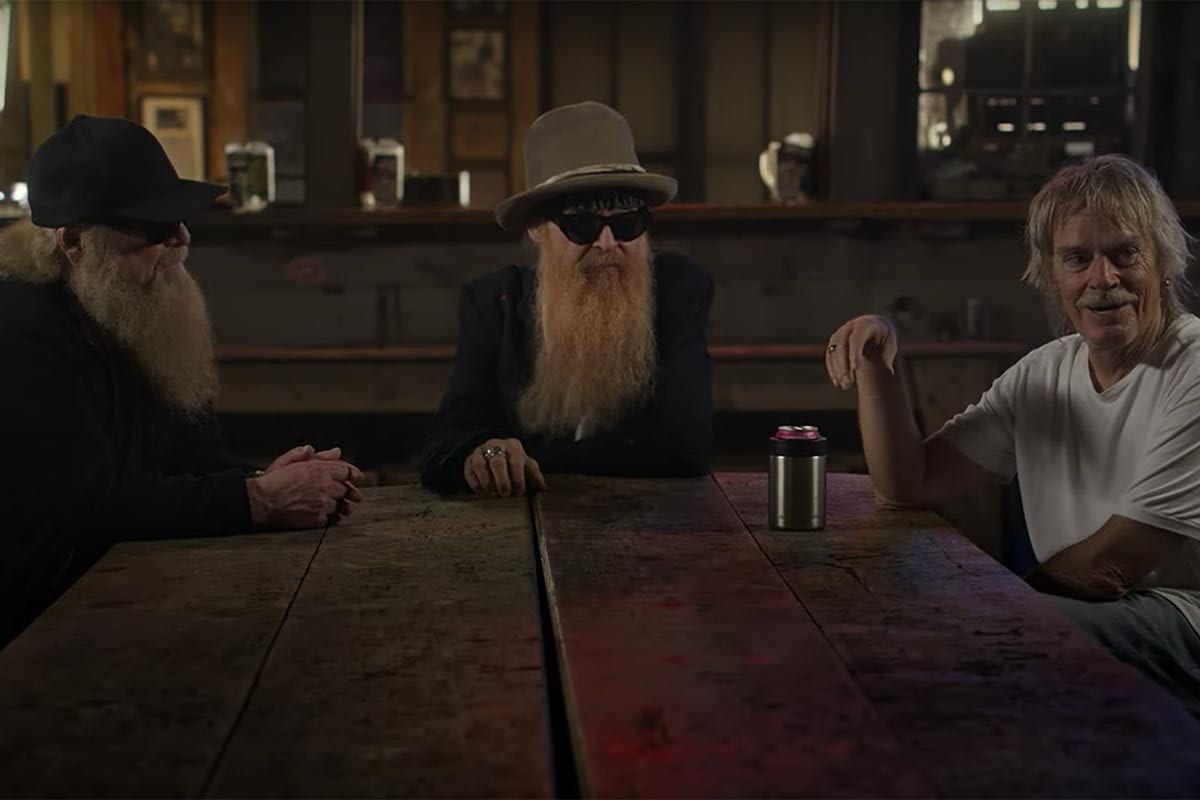 Upon returning to work the band signed with Warner Brothers Records. The label wanted to throw a big welcoming party for their new signing, and they wanted to do it on the west coast in California, where Warner's headquarters is. They decided to have the party on The Queen Mary ship/hotel in Long Beach.
I was an early big fan of ZZ and used to promote their records to radio even though I was the Columbia guy. When I got done working all my records to radio station programmers I would begin making sure they were playing any new ZZ Top album (even though they were on London Records at the time). Ham loved it and called me his "secret weapon."
As it turned out, Warner Brothers, the label famous for being hip with super artist sensitivity and understanding, was just like the press — they didn't get the band either and didn't know quite what to do with them. I got a call from a very upset Bill Ham. Seems he thanked Warner Bros. for the party and then told them he wanted all of the band's rock radio friends in Los Angeles to be picked up in limousines and driven to the Queen Mary in style. A classy move like that would also be a thank you for all their support over the years. Warner Bros. balked. They didn't want to spend the money. Ham asked me what I thought – was he asking too much from the label? I had no axe to grind with Warner Bros. but told Bill since rock radio was the only genre of radio at the time playing ZZ Top and because all of their success came from that format, I couldn't believe Warner's wouldn't spring for four limos, to cover the four FM rock outlets in the Los Angeles area. Bill said he just wanted to check me, another major promo man in town, to make sure he wasn't off base. In the end, he and the band paid for the limos for all their radio buddies. He also invited me to the party.
When I arrived and boarded the ship, just outside the party room entrance I saw a huge sign that Bill had made. It read: "ZZ Top Welcomes Warner Brothers To The West Coast."
It was quite embarrassing to say the least, but hey, those guys deserved it. Even tweaking them out more was the fact that I was at the party. Everyone was asking me, "What are you doing here?!" It was awkward for them having press, retail, and radio personnel seeing me, a Columbia Records person, at their closed label party. I just told them I was a friend of the band and I promised them I wouldn't discuss any Columbia business while I was there. Needless to say, it was a party with an uneasy undercurrent.
When the band recorded their now legendary Eliminator album, Ham sent me a cassette before it was released. When I listened I knew I was listening to rock history. What an incredible record. With at least three hit singles, and all those new sounds, it was going to take ZZ Top to a whole other plateau.
I was on an airplane with about twenty major radio programmers, flying from New York to Los Angeles for a big radio convention. During the six-hour flight I sat down with each one of them excitedly and said, "Wait 'till you hear this!!" I was blowing minds left and right playing them key tracks off the album like "Gimme All Your Lovin'," "Sharp Dressed Man," and "Legs."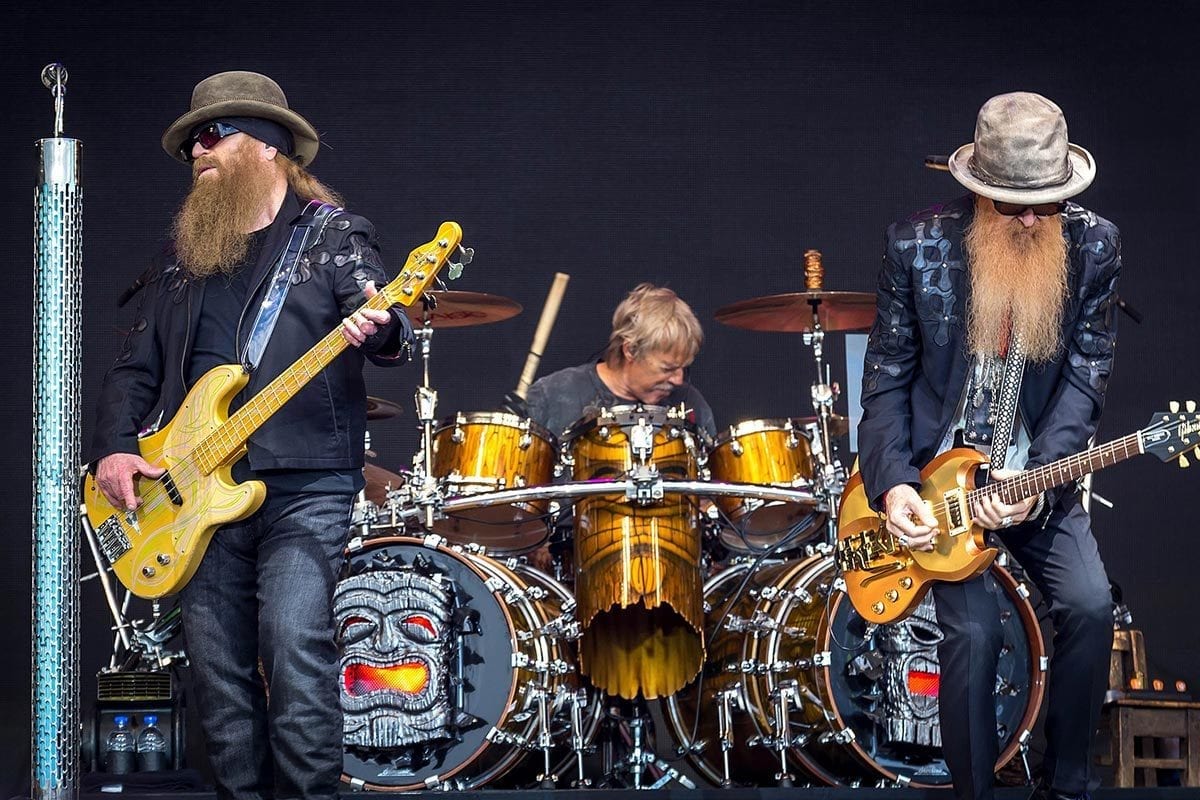 By the time that plane landed the record was as good as broken (meaning "major breakthrough success" in record biz parlance). Upon arriving at the convention hotel, all of those radio programmers immediately told all their fellow radio friends what they had heard, spreading the word even further. I got more sideways looks from the Warner promo team, but they were happy that the radio community was so excited about their new ZZ Top release.
Besides the iconic Eliminator release, the thing that launched ZZ Top into the stratosphere was the invention of MTV. This is also a very funny story. Frank Beard happened upon the brand new channel one night while looking for something to watch. He was amazed and thought it was just a music television show. He called Dusty and said, "Hey you gotta check this out – there's a TV show on all about music." So Dusty starts watching and then calls Billy. About four hours in, Billy calls Frank and asks, "Hey, how long is this show anyway? I've been watching it for over four hours." None of them realized it was a twenty-four-hour music channel! But when they figured it out they conquered it better than anybody. Their now-famous videos featured them as the coolest band in the land. With such great songs matched with such memorable videos playing over and over again, Eliminator sold over ten million albums!
You will learn a lot in this movie and there are some extraordinary fascinating moments. One of my favorites is when Dusty is having real problems dealing with fame. This is not uncommon for many rock stars. Dusty couldn't tell if people genuinely liked him for himself or if only because he was now famous. So he disguised himself and got a menial job at the airport, unloading luggage or something like that, and just became "one of the guys." He did this for about six months and it really served to center him, brought him back to himself.
Throughout this movie the band recreates some of their best-known songs sitting around in a studio setting, which is more like a big barn. If you are a real fan you will appreciate the last song played, "Blue Jean Blues," a stone-cold fan favorite recorded many years ago.
I highly recommend this film although you will have to search a bit to find out where it's playing. Much is revealed but plenty of mystery still remains. Like when Billy poses the question he and Dusty are still trying to figure out–"Is it better to have the beards over, or under the covers?"
Until next time,
"Have Mercy…a haw, haw, haw"
Rap~
© Paul Rappaport 2019