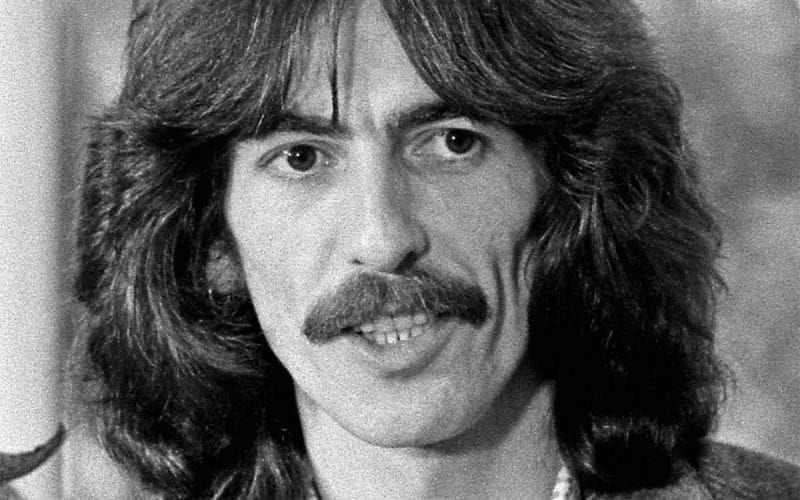 Much has been written over the years about Paul McCartney and John Lennon and their songwriting abilities, both separate and as a team. At first, they seemed to be the ones that most people talked about when it came to the discussion of who were the most important Beatles. But as George Harrison's wonderful solo career emerged and took shape, it became very apparent that George played a much bigger role in what made up The Beatles' sound and soul. George became very evolved spiritually during his time with The Beatles, that and his outlook on life helped transform and transcend the band to a much higher level both spiritually and emotionally. I believe that a lot of his guitar phrases and songs are an integral part of what makes The Beatles' music so alive in our hearts. I also believe George Harrison is one of the great human beings of our time.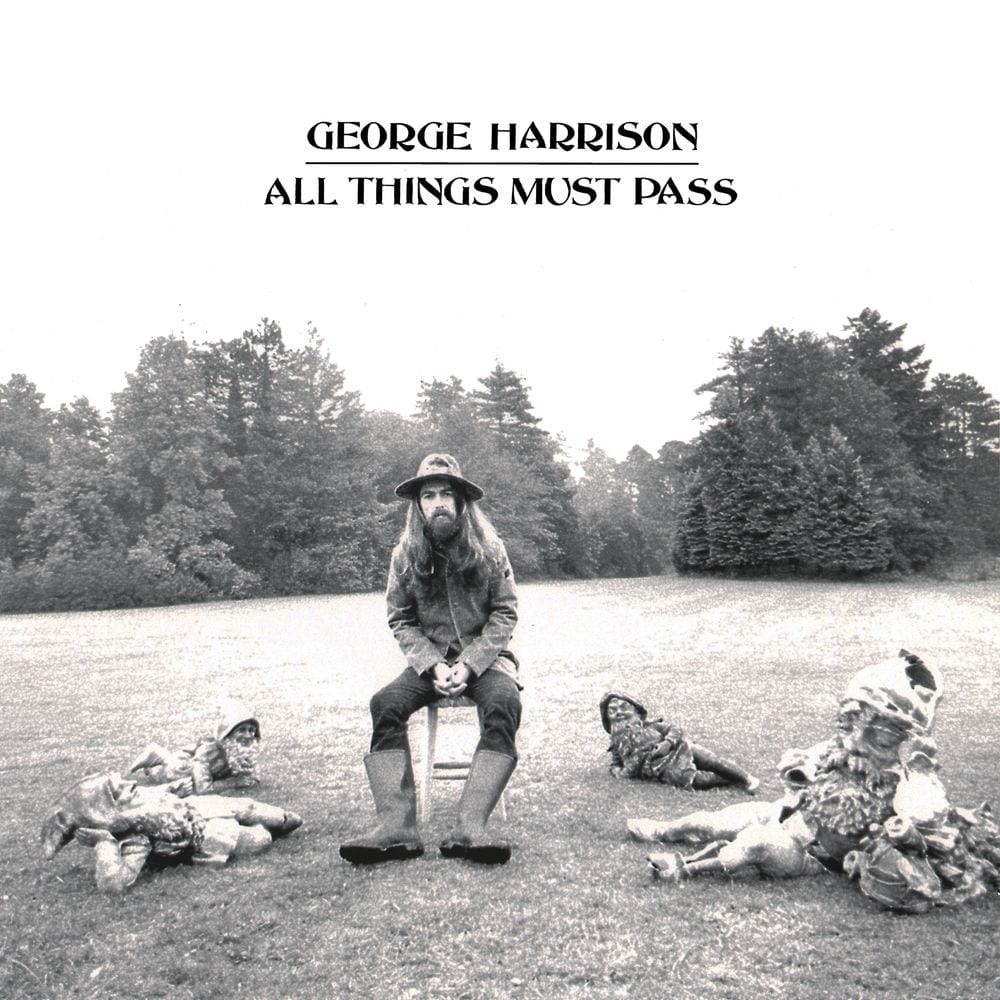 George's solo career began very quickly after The Beatles break up in April of 1970. He released All Things Must Pass in November of that same year, and it was a triple album set. Why a triple album? The truth is The Beatles, most notably Paul and John, would mostly reject all of George's songs for Beatles' albums. Short sighted to say the least. So when it came time to release a solo album, George had all of these songs and ideas pent up inside for so long, they just came tumbling out all at once. In November of 1970 George had the first #1 hit in the U.S. and the U.K. by a former Beatle, "My Sweet Lord." Here's a bit of rock history you may not know. The backing musicians for the All Things Must Pass album are the Derek and the Dominos band! It's the band Eric Clapton put together, but before they did the "Layla" album, they worked with George on his first solo effort. It's a big reason why that album sounds so great and authentic—it was a real band backing him and contributing to the music as opposed to studio session musicians.
In 1972 George produced The Concert For Bangladesh bringing international awareness and fund relief for refugees from East Pakistan, following the Bangladesh Liberation War-related genocide. The concerts were followed by a best-selling live album and a concert film documentary. This event was the first-ever benefit concert of such a magnitude and featured a super-group of performers that included Harrison, Ringo Starr, Bob Dylan, Eric Clapton, Billy Preston, Leon Russell, the band Badfinger, Ravi Shankar and Ali Akbar Khan, the latter two of whom both had ancestral roots in Bangladesh. Very quickly George was not only establishing himself as being a very worthy solo artist, but also as a force for good in the world.

Shortly after that is when I first met George at a Columbia Records convention in England. The convention was at an old famous London Hotel called The Grosvenor House. There would be meetings during the day and at night there would be dinner in the big ballroom with music featuring both established and up-and-coming artists on CBS Records.
Clive Davis was President and had invited The Beatles to one of our evening events. Both George and Ringo showed. They were sitting up front at Clive's table. Whether it was appropriate or not, I didn't care, I HAD TO MEET THE BEATLES! So I went right up to Clive's table and introduced myself. Clive didn't seemed to mind and I had a brief but rewarding chat with George. I was shocked that he was so laid back and approachable, really put me at ease. We shared an easy knowing smile—in those days a lot of us felt a kinship with one another based on the larger view of trying to change the world and being a part of the music revolution. It didn't matter that he was a Beatle and I was a record guy—inside we were quite similar in our beliefs and desires. Appreciating others and feeling that we are all "one" was a real thing back then. Later, I found Ringo to be the same, as this very funny story unfolded.
My good buddy Frank Shargo and I had gone upstairs to "tune up" (get high) for the coming showcase in the ballroom. We were in one of the small lifts (elevators) coming down when we stopped on a floor and Ringo walked in. He had obviously gone to his room to do the same, and the three of us were well lit, trying to hold back the giggles. We wanted to be cool and not bother him so we just smiled and he smiled back. It was a great moment, no words had to be spoken—just three long-haired, bearded guys from the same generation of music lovers appreciating one another's like minds. He knew how much he meant to us but in that same larger vibe wanted all of us to be acknowledged as equals. It was a very cool, and very warm and fuzzy moment.
We get to the next floor and another guy gets on. He's about ten years older than us very straight looking, and turns staring at Ringo. "Hey, I know you from somewhere. I recognize you, but I can't place it." Now, this is 1972, The Beatles images are still very much in front of everyone, Ringo still looks like Ringo—hair, nose, stature a bit on the short side—I mean NO ONE could miss that this was Ringo Starr. "Wait a minute," the guy says. "I saw you in a movie,…you're a drummer. You're the drummer in that concert movie 'Bangladesh!!" Frank and I are dumbfounded, as is Ringo. Frank and I start rolling our eyes at Ringo with huge smiles on our faces trying hard to stop from cracking up and busting out laughing. And Ringo is doing the same. Really? After the British music invasion, Beatle-mania, the Ed Sullivan show, etc., etc., etc.,–this is where this guy knows Ringo from??! A freakin' movie?!! Not to spoil the moment, Ringo looks up at the guy and in his very thick Liverpool accent (which alone could give it away) and in his humorous style asks, "Well, how was I?" The guy starts doing triple sinceres, "Oh,…oh you were GREAT! Yeah, really great, really, really great!" Ringo: "Well geeze, thanks." We are all about to totally lose it when we finally reach the ground floor. The elevator door opens, the guy gets out, Ringo turns and looks at us and we all start howling with laughter—totally uncontrollably until tears were rolling down our faces. What a hoot.
In 1973 George Harrison released Living In The Material World. It went to number one for five weeks on the charts and produced another number one hit with "Give Me Love (Give Me Peace On Earth)." It features George on slide guitar and, more importantly, his unique style of slide, which started with "My Sweet Lord." This slide guitar style now was becoming George's signature sound. Here is some inside info on how that style came about, which I got from a very revealing interview done by my friend and legendary rock radio personality "Dan-o" Neer (you may recently have heard a fabulous radio special on your local classic rock station that Dan produced using this interview):
In the late 60's George had taken time off from playing the guitar and for two years practiced learning how to play the Indian instrument, the Sitar. In his playing he began to mix Indian and American melodies. When he finally went back to the guitar he actually had trouble getting some good traditional sounds to come out, he couldn't find a style that he considered worth much. He picked up a slide, as it resembled some of the sounds he was currently making on the Sitar and started to "fiddle with it." "You know, you can do the other stuff, use an open tuning, bar the whole thing and do that basic blues riff… but I used the slide for single string riffs (notes and phrases) and a lot of harmonies." Voila! The George Harrison trademark guitar sound is born.
George would make another six very worthwhile albums from 1974 to 1981 when he wrote the song "All Those Years Ago" for John Lennon. It featured backing vocals by Paul and Linda McCartney and drums by Ringo Starr. It is a true and loving tribute to John, "…I always looked up to you…" even though John was sometimes mean to George and certainly, along with Paul, rejected many of George's songs for Beatle albums, George had an unconditional love for him, like a brother. Interestingly, Paul McCartney also wrote a song for John but it is quite forgettable. Not trying to slag the great McCartney here, just pointing out that somehow George Harrison, with true love in his heart and an evolved spiritual mind was able to capture some real magic for his slain partner, that somehow alluded Paul.
Here is another astonishing fact. In 1978 Monty Python was peddling the movie Life Of Brian to the English movie studios. EMI was set to go and the day before the picture was to start shooting they pulled the plug. George had read the script and thought the movie would be really funny—he wanted to see it. He felt if he thought it was funny so would many other people. In order to see the movie he mortgaged his house to start Handmade Films, and produced the movie himself! Other movies would follow, but the point here is that the man mortgaged his house for the sake of art—George Harrison had vision, and clearly there was a higher purpose in George's mind for the use of money in the material world.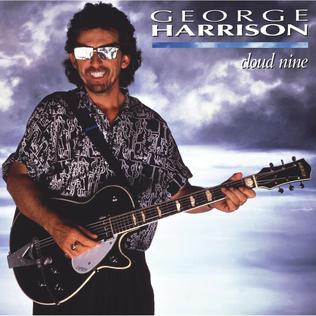 In 1987 George had another big hit album with Cloud Nine. It featured Eric Clapton, Ringo Starr, and Elton John, and was produced by Jeff Lynne. It yielded the hit single "When We Was Fab." The interesting thing about that song is that it is not just about The Beatles, it's really about all of us who grew up in the 60's—how we felt, how we dressed, how we celebrated life. George's work always seems to encompass feelings for many, indeed, for the entire human race. Other highlights were the number one single "Got My Mind Set On You" and the great song "Devil's Radio" about how gossip and false stories in the press can affect someone's life.
Around this time I met George again backstage after Bob Dylan played a show at Radio City Music Hall. Bob had been losing focus at the time in his live performances and the show came off awkward. I was talking with Bob who was tired, sitting in a chair, when George sauntered up to us. "Hi Bob, a little off tonight, huh?" Now, from musician to musician this would be a normal conversation after a show, "shop talk" if you will. But as much as I love Bob Dylan he can sometimes have a mean streak. He shot back, "What do you mean?!! Looking incredulous. "I thought it was GREAT!" And, this is when I got a real glimpse into George Harrison's being, his pathology. He immediately back peddled not wanting to offend Bob, who he idolized. "I mean, just that one part (not offering any particulars), otherwise, outstanding Bob! Really outstanding!" Bob was in a sour mood and wouldn't let George off the hook. It was painful to watch, especially because I could see that innocent childlike soul that George possessed. Bob kept torturing him demanding he explain what he meant. George just wanted to fit in, to give love and to be loved. And I imagine it was the same in the Beatles family—he was the youngest, just trying to fit in and be heard, but he was a mellow soul and didn't have the strength or psychological weapons to fight Paul and John for more space on Beatles albums.
About a half hour later, George had had a bit too much to drink when we were formally introduced. When he heard I was from CBS Records his face lit up. With a little bit of drunken speech he said, "I've ALWAYS wanted to be on CBS Records! Can I be on CBS Records—will you sign me??" I politely explained that I was in promotion and marketing and didn't have the power of the pen, but assured him that we would love, LOVE, to have him on the label and that I was sure something could be worked out. I got real excited for a moment. George pulled out a piece of paper and a pen from his pocket. "Here, take down my number and call me tomorrow morning so we can continue to discuss this!" I assured him that if it was not me that someone of import would be in touch. He seemed very amped, genuinely excited, and bent on me calling him first thing in the morning. As exciting as that thought was, upon leaving the dressing room it kind of hit me. Wait a minute, if George Harrison wanted to be on the Columbia or Epic labels (CBS Records), that could, and would have happened already, and if this was a new idea, George was going to be talking with his management and attorneys—it wasn't going to be down to me calling him first thing in the morning! The next day I told the head of A&R about my conversation and gave him the number. Nothing ever came of it.
In 1991, after releasing the second Traveling Wilburys album, George was talked into going on tour by and with his long time friend Eric Clapton. Eric had told him friends and fans were wondering where he'd been for so long. Also told him it would be easy because he could just use Eric's band as his own. Something special always happens when those two get together and so it was on this tour. Check out "Devil's Radio" Live In Japan. There is also a nice brief interview clip that you will see before the performance footage begins. Clapton does fills and a very short solo, but it's one of the tastiest guitar solos ever. A double live album captured it all.
George passed away on November 29th, 2001. He was such a genuine and beautiful soul. For many years, because humanity – its follies and harshness – were just too much to take, George would be very content to just tend his garden. In that same interview he did with Dan Neer, George told Dan that when he was in his garden he witnessed real life – everything made sense… the trees were growing, giving oxygen back to the planet, not taking it away like in traffic jams. He said sometimes he felt he was on the wrong planet. "I feel great when I'm in my garden, but then when I go out the gate, I think, what the hell am I doing here?!!" Apparently he shared some of the same feelings as Brian Wilson, another gentle and innocent soul who wrote the song, "I Just Wasn't Made For These Times."
With this writing I've only covered some of George Harrison's many musical and life's highlights. In my opinion, as much as people want to say that the most important Beatles were Paul and John, I say George is their equal, and far beyond his time spent in The Beatles has given us some very transcendent music, and movies as well, which live on a much higher plain and will stand the test of time.
Here are two of my all-time favorite Beatle's songs, both George Harrison compositions. "Here Comes The Sun" with an all-star band from the second annual Prince's Trust Concert, and "While My Guitar Gently Weeps" from the same show. The lead solos at the end with George and Eric Clapton are really awesome.
I hope you have enjoyed some of these behind the scenes insights and I encourage you to journey into George Harrison's very large treasure trove of music. You will find some real gems.
All the best until next time,
Rap~
© Paul Rappaport 2017
PS. If you are a radio station interested in broadcasting Dan Neer's recent radio special on George Harrison you can contact him at Neer Perfect Productions.