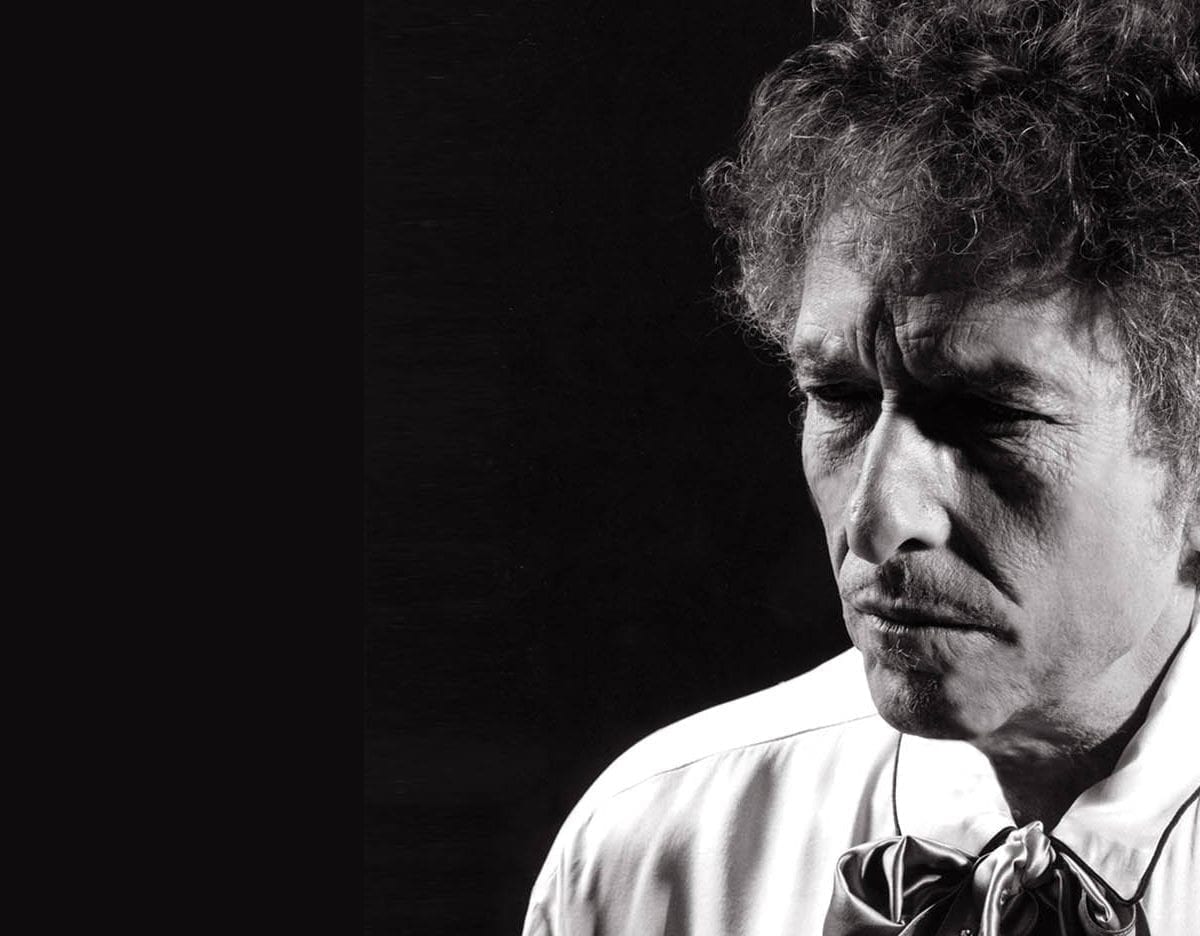 Bob Dylan has announced his first run of U.S. shows for 2019. The legendary singer-songwriter spent much of the spring and summer touring Europe but hadn't announced any North American dates until this week.
The 28 concert trek will kick off on October 11th in Irvine, California at the UC Irvine Bren Events Center and is set wrap up on November 21st in Philadelphia at The Met Philadelphia. However, according to Dylan's website, additional shows will be announced soon. Tickets go on sale starting this Friday, September 13th. See a full list of tour dates below.
On April 19th of this year, Dylan performed the 3,000th show on his so-called "Never Ending Tour" – the popular name for Dylan's endless touring schedule which began on June 7, 1988. Since he began this grueling schedule, Dylan has played an average of about 100 shows per year – peaking at 113 shows in 2004. In recent years he has eased up, performing 84 gigs in 2018 with 66 currently planned for 2019.
Bob Dylan 2019 U.S. Tour Dates
Oct 11 – Irvine, California – UC Irvine Bren Events Center
Oct 12 – Santa Barbara, California – Santa Barbara Bowl
Oct 14 – Palo Alto, California – Stanford University — Frost Amphitheatre
Oct 17 – Denver, Colorado – The Mission Ballroom
Oct 19 – Lincoln, Nebraska – Pinnacle Bank Arena
Oct 20 – Kansas City, Missouri – Arvest Bank Theatre at the Midland
Oct 22 – St. Louis, Missouri – Stifel Theatre
Oct 23 – Ames, Iowa – Iowa State University, C.Y. Stephens Auditorium
Oct 24 – Mankato, Minnesota – Mankato Civic Center
Oct 26 – Milwaukee, Wisconsin – Eagles Ballroom
Oct 27 – Bloomington, Indiana – Indiana University, Auditorium
Oct 29 – Normal, Illinois – Illinois State University, Braden Auditorium
Oct 30 – Chicago, Illinois – Credit Union 1 Arena at UIC
Nov 1 – South Bend, Indiana – Morris Performing Arts Center
Nov 2 – Muncie, Indiana – Ball State University, Emens Auditorium
Nov 4 – Columbus, Ohio – Ohio State University, Mershon Auditorium
Nov 5 – East Lansing, Michigan – Michigan State University, Wharton Center for the Performing Arts
Nov 6 – Ann Arbor, Michigan – University of Michigan, Hill Auditorium
Nov 8 – Highland Heights, Kentucky – Northern Kentucky University, BB&T Arena
Nov 9 – Akron, Ohio – University of Akron, EJ Thomas Performing Arts Hall
Nov 10 – Moon Township, PA – Robert Morris University, UPMC Events Center
Nov 12 – Baltimore, Maryland – University of Maryland Baltimore County, UMBC Event Center
Nov 13 – Petersburg, Virginia – Virginia State University, Multi-Purpose Center
Nov 15 – University Park, Pennsylvania – Pennsylvania State University, Eisenhower Auditorium
Nov 17 – Ithaca, New York – Ithaca College, Athletics and Events Center
Nov 19 – Lowell, Massachusetts – University of Massachussetts, Tsongas Arena
Nov 20 – Providence, Rhode Island – Providence Performing Arts Center
Nov 21 – Philadelphia, Pennsylvania – The Met Philadelphia