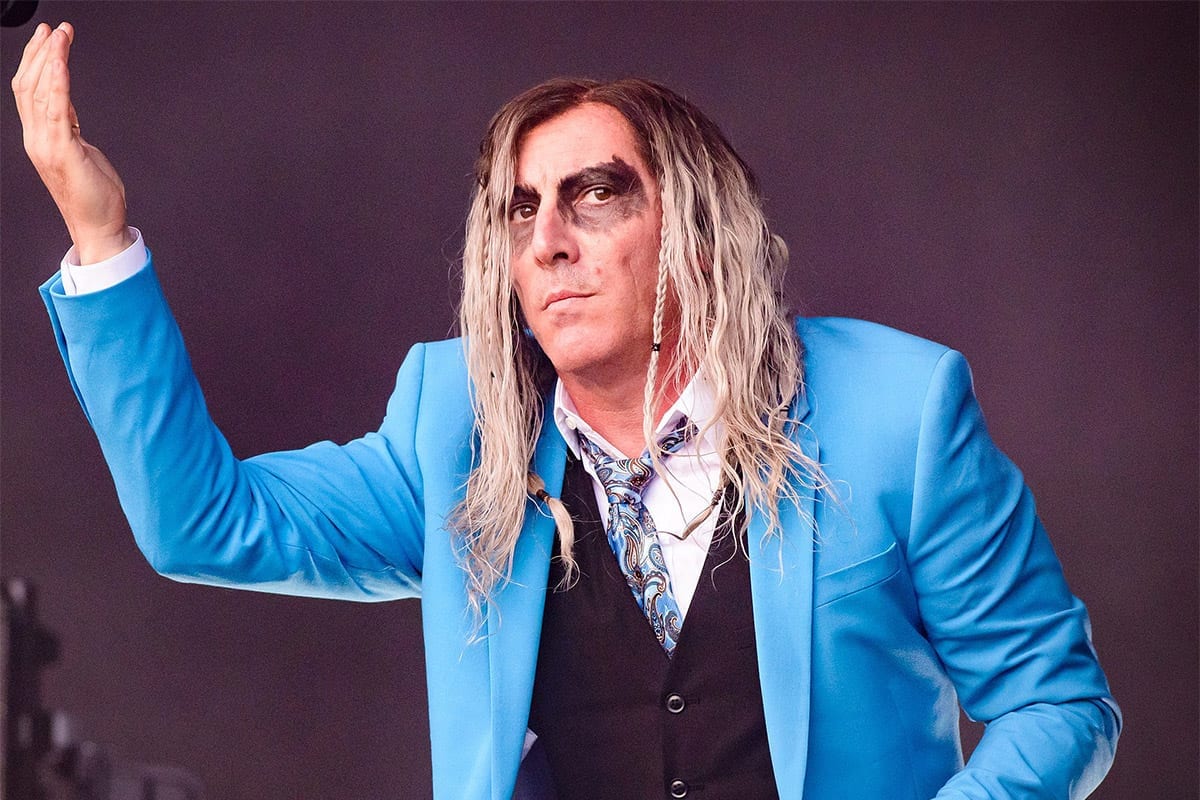 April 17, 1975 – Elvis Presley buys a $250,000 private jet, which he re-christens Lisa Marie. He spends an additional $600,000 refurbishing the jet with a dance floor (!) and other personal quarters. That's about $3.8 million today.
April 17, 1983 – Joe Strummer of The Clash runs the London Marathon, finishing with a time of 4 hours and 13 minutes. He claims that his training included 10 pints of beer the night before. Allegedly, Strummer also previously ran three Paris Marathons.
Classic Rock Birthdays
April 17, 1964 – Maynard James Keenan,  vocalist (Tool)
April 17, 1955 – Pete Shelley, guitar, vocalist (Buzzcocks) (d. 2018)
April 17, 1948 – Jan Hammer, keyboards (Mahavishnu Orchestra, Jeff Beck)
April 17, 1934 – Don Kirshner, manager, and producer of Don Kirshner's Rock Concert (d. 2011)
11 Classic Rock Hits That Are Actually Blues Songs
Rock Remembrances
April 17, 2008 – Danny Federici, the longtime keyboard player for Bruce Springsteen and The E Street Band, dies of melanoma. He was 58. Federici was posthumously inducted into the Rock and Roll Hall of Fame as a member of the E Street Band in 2014.
April 17, 1983 – Felix Pappalardi, bassist with Mountain, was shot and killed by his wife Gail Collins. He was 43. Collins claimed it was an accident but was convicted of criminally negligent homicide.
April 17, 1998 – Linda McCartney dies after a long battle with breast cancer.  She was 56. McCartney was a professional photographer, member of Wings, animal rights activist and entrepreneur.
April 17, 1974 – Vinnie Taylor (born Chris Donald), guitarist of Sha Na Na, dies of a heroin overdose in Virginia. He was 25.
April 17, 1960 – Eddie Cochran is killed in England when his taxi crashes into a lamppost. Teen idol Cochran was only 21. In 1987, he was inducted posthumously into the Rock and Roll Hall of Fame.
April 17, 2003 – R&B singer/guitarist Earl King dies of complications from diabetes in New Orleans. He was 69.
April 17, 1987 – Carlton Barret, drummer with Bob Marley and The Wailers, is shot dead outside his house in Kingston, Jamaica.  He was 36.  It was later determined that his wife and her lover had hired a gunman to kill him.