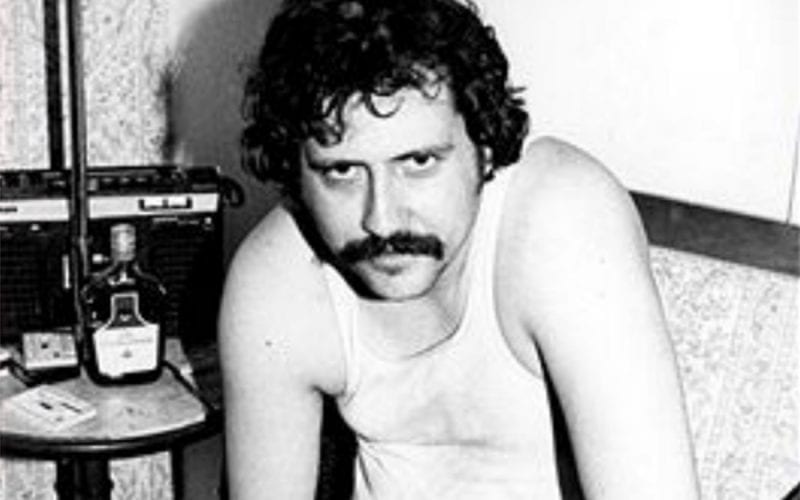 April 30, 1976 – Keith Moon from the Who pays nine cab drivers to blockade both ends of the street where he is staying in a NYC hotel. He proceeds to throw the contents of his hotel room out the window. Now that's metal!
April 30, 2008 – At the Coachella music festival, a giant inflatable pig floats away during Roger Waters' set. The pig is found in tatters in La Quinta, CA by two families who are rewarded lifetime Coachella tickets for the find.
April 30, 1970 – Twiggs Lyndon, the Allman Brothers Band road manager, knifes and kills a club manager in North Buffalo, after the manager refuses to pay the band their agreed upon fee. He spends 18 months in jail before being judged "not guilty by reason of insanity." The judge deems that touring with the Allman Brothers would drive anyone insane. Lyndon then spends 6 months in a psych ward, followed by his return to work again for the band. He later dies at 37 from a skydiving accident.
April 30, 1965 – Herman's Hermits make their US stage debut with the Zombies as their opening act.
April 30, 2005 – The Dave Matthews band pays $200,000 in fines after their bus driver dumps human waste on unsuspecting tourists taking an architectural tour on the Chicago River. They also donate another $100,000 to groups that protect the Chicago River and offer their "deepest apologies" for the incident.
Classic Rock Birthdays
April 30, 1948 – Wayne Kramer, guitar (MC5)
April 30, 1969 – Paulo "Destructor'"Jr., bass (Sepultura)
April 30, 1971 – Chris Henderson, guitar (3 Doors Down)
Rock Remembrances
April 30, 1999 – Nazareth drummer Darrell Sweet dies of a heart attack prior to a show in New Albany, Indiana. He was 51. Sweet cofounded the Scottish band in 1968.
April 30, 1983 – Muddy Waters (born McKinley Morganfield), dies of heart failure at his home in Westmont, Illinois. He was 68. Dubbed the "father of Chicago blues" he influenced countless rock acts including Led Zeppelin, Eric Clapton, Bob Dylan, AC/DC, Humble Pie and so many more. The Rolling Stones got their name from his song "Rollin' Stone."
April 30, 1982 – Music journalist Lester Bangs dies of an accidental drug overdose in New York City. He was 33. Dubbed "America's Greatest Rock Critic," Bangs worked for Rolling Stone, Creem, The Village Voice, Playboy, Penthouse and many others. His reviews could be scathing and he took an antagonistic approach to interviewing: "Well basically I just started out to lead [an interview] with the most insulting question I could think of. Because it seemed to me that the whole thing of interviewing as far as rock stars and that was just such a suck-up. It was groveling obeisance to people who weren't that special, really. It's just a guy, just another person, so what?"