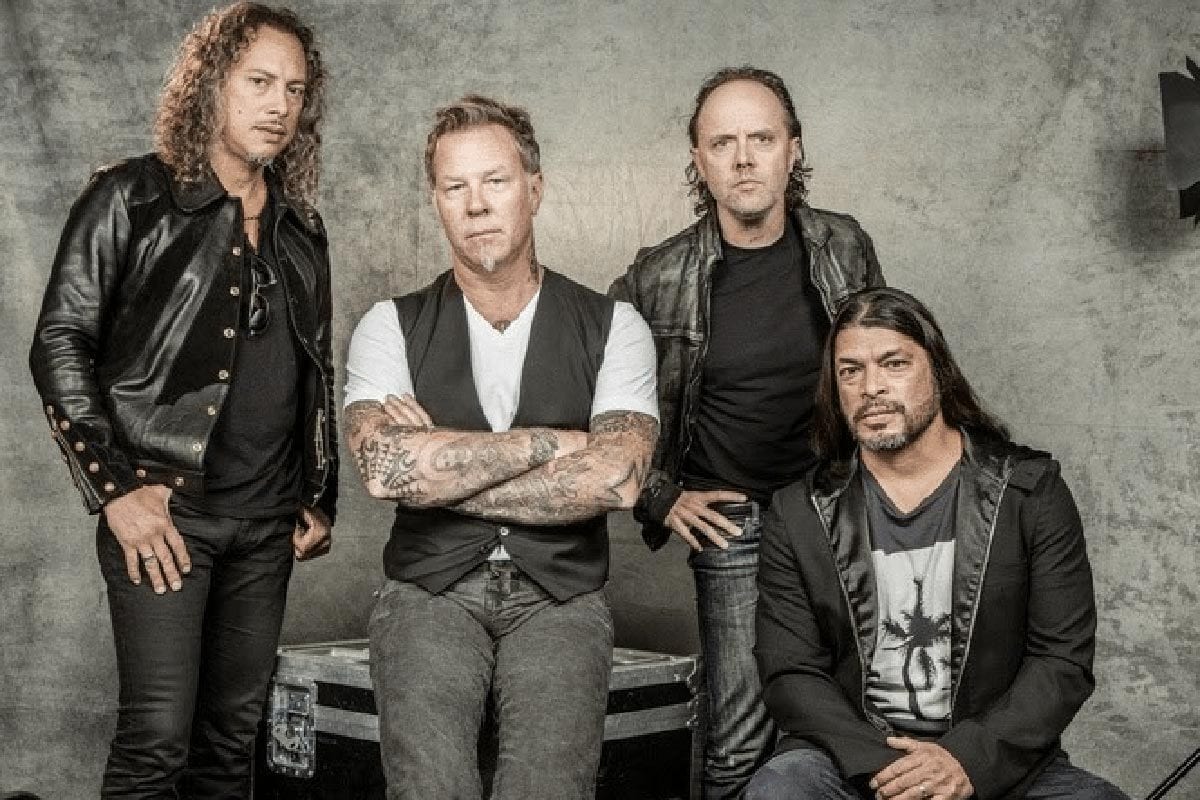 April 4, 2009 – Flea inducts Metallica into The Rock and Roll Hall of Fame with a moving tribute to the deceased Cliff Burton. This is the first-ever induction ceremony open to the public. Jeff Beck is also inducted by his former Yardbird colleague Jimmy Page.
April 4, 2015 – Marilyn Manson is sucker-punched at a Denny's in Alberta, Canada after allegedly insulting the assailant's girlfriend.
April 4, 2000 – A Swedish couple runs into trouble with authorities after trying to name their baby girl Metallica. The six-month-old is baptized Metallica, but tax officials dub the name "inappropriate." Under Swedish law, both first names and surnames need to win the approval of authorities before they can be used. The name is eventually officially accepted.
10 Classic Rock Songs That Inspire Baby Girl Names
Classic Rock Birthdays
April 4, 1966 – Mike Starr, bass (Alice in Chains) (d. 2011)
April 4, 1913 – Muddy Waters (born McKinley Morganfield), vocals, guitar (d. 1983)
April 4, 1948 – Berry Oakley (born Raymond Berry Oakley III), bass, vocals (The Allman Brothers Band) (d. 1972)
April 4, 1948 – Pick Withers (born David Withers), drums (Dire Straits)
April 4, 1946 – Dave Hill, guitar, vocals (Slade)
April 4, 1952 – Gary Moore (born Robert William Gary Moore), guitar, vocals (Skid Row, Thin Lizzy, solo), (d. 2011)
April 4, 1932 – Clive Davis, music executive
April 4, 1962 – Craig Adams, bass (The Cult)
April 4, 1970 – Josh Todd (born Joshua Todd Gruber), vocals (Buckcherry)
Top 20 Best Rock Albums of the '90s
Rock Remembrances
April 4, 2011 – Scott Columbus, former drummer for Manower, dies. He was 54. Columbus' cause of death was never publicly disclosed. He left behind four children.