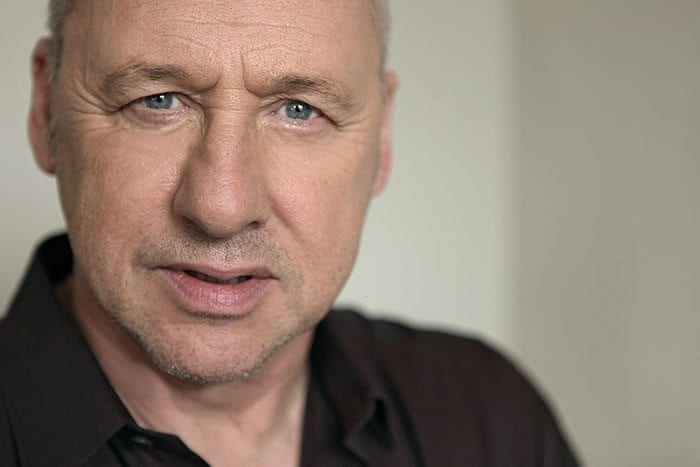 August 12, 1989 – The two-day Moscow Music Peace Festival begins with an all-star lineup that includes Mötley Crüe, Ozzy Osbourne, Bon Jovi, Skid Row, Cinderella, the Scorpions and Gorky Park. It marks the first time an audience in the Soviet Union is allowed to stand up and dance at a concert. Proceeds go to The Make A Difference Foundation, which was created by manager Doc McGee after his arrest for drug smuggling. The concert is labeled "hypocritical," as many of the musicians are drinking or using drugs at the time.
August 12, 1968 – Jimmy Page, Robert Plant, John Paul Jones and John Bonham play together for the first time when they rehearse at a tiny studio in London's West End. Still known as the New Yardbirds, the four choose a cover of the old Johnny Burnette & the Rock and Roll Trio number "Train Kept A-Rollin'" as their first song. Robert Plant says, "I remember the little room — all I can remember it was hot and it sounded good. Very exciting and very challenging really. It felt like we'd found something that we had to be very careful with because we might lose it. But it was remarkable, the power."
August 12, 1999 – Alice Cooper's music publisher sues Paul Stanley and Bruce Kulick of Kiss over a claim that Kiss' song "Dreamin'" is a ripoff of Alice Cooper's "I'm Eighteen." Allegedly, the settlement is in the low six figures.
August 12, 1994 – Woodstock '94 (dubbed Mudstock '94 for the terrible wet conditions) kicks off in Saugerties, NY. The three-day festival includes performances by Aerosmith, Metallica, Primus featuring Jerry Cantrell, Peter Gabriel, Bob Dylan, Green Day, the Allman Brothers Band, Crosby, Stills & Nash, Santana, Nine Inch Nails and Candlebox.
August 12, 2000 – A powerful gust of wind brings down the outdoor roof and lighting rig weighing over 10 tons on members of 38 Special during a performance in Mancos, CA. Miraculously, no members of the band are injured, but their manager gets a cut on the head and a member of the sound crew has a broken ankle.
August 12, 1998 – Scott Weiland, the lead singer of the Stone Temple Pilots, pleads guilty to felony heroin possession and is sentenced to three months in a drug treatment facility and three years probation. Weiland faced three years in prison for the charges and had skipped a previous hearing before being arrested as a fugitive. The judge concludes the hearing by telling Weiland, "Please get your life together." Weiland dies of a drug overdose in December of 2015.
August 12, 1970 – Janis Joplin performs what will be her final concert at Harvard University, ending with a version of Gershwin's "Summertime." Joplin dies on October 4 and her final album, Pearl, is released posthumously in January 1971.
11 Badass Women Who Changed the Face of Rock Music
Classic Rock Birthdays
August 12, 1949 – Mark Knopfler, vocals, guitar (Dire Straits)
August 12, 1954 – Pat Metheny, jazz  guitarist
August 12, 1960 – Morty Black (born Morten Skaget), bass (TNT)
August 12, 1953 – Jerry Speiser, drums (Men At Work)
Backstage Access:
David Gilmour Tells Me What Happened When He Lent Mark Knopfler His Amps!
Rock Remembrances
August 12, 2010 – Richie Hayward, founding member and drummer of Little Feat, dies from complications due to liver cancer.  He was 64.  During his lifetime, Hayward also suffered numerous motorcycle crashes, some of which were very serious.  When he was a teen, Hayward left Iowa and flew to LA, where he answered an ad in the LA Free Press which read "Drummer Wanted, Must Be Freaky," and was recruited into the Factory, an offshoot of Frank Zappa's Mothers of Invention. Despite Zappa producing some tracks for them, the Factory fizzled out, though not before making an appearance in the TV sitcom F Troop, billed as the Bed Bugs. He was a sought after studio musician, playing and touring with Eric Clapton, Robert Plant, Bob Dylan, Bob Seger, Joan Armatrading, Peter Frampton, Robert Palmer,  Warren Zevon and many more.
August 12, 2010 – Les Paul (born Lester William Polsfuss), inventor of the Gibson Les Paul guitar, dies of complications of pneumonia in White Plains, New York. He was 94.  In addition to his groundbreaking guitar inventions, Paul also pioneered sound inventions like overdubbing, multitrack recording and tape delay. Paul was revered by many premiere rock guitarists, and in 1988, when he was inducted into the Rock and Roll Hall of Fame, guitarist Jeff Beck said, "I've copied more licks from Les Paul than I'd like to admit."
August 12, 1997 – Blues great Luther Allison dies in Wisconsin of complications due to lung cancer. He was 57. Allison got his big break playing guitar with the legendary Howlin' Wolf and was also one of the few blues artists to be signed to Motown Records. Guitar World said of his playing, "Reckless in the best sense of the word, dancing on a razor's edge, remaining just this side of out-of-control. Hard-driving, piercing West Side Chicago single-note leads with a soul base and a rock edge."
Advertisement