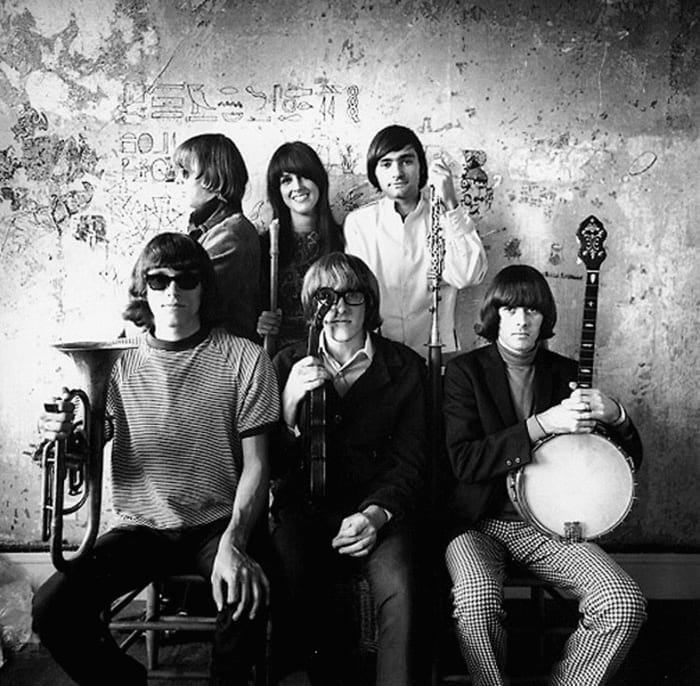 August 13, 1965 – Jefferson Airplane make their stage debut at San Francisco's new club The Matrix, which leads to them securing a record deal after receiving a positive review in the San Francisco Chronicle.
August 13, 1973 – Lynyrd Skynyrd release their debut album (Pronounced 'Lĕh-'nérd 'Skin-'nérd). It goes on to sell over 2 million copies and features songs "Simple Man", "Tuesday's Gone", "Gimme Three Steps" and the iconic "Free Bird".
August 13, 1999 – Mick Jagger and Jerry Hall divorce, with Hall getting the marriage annulled according to English common law, saying the ceremony had not been valid under English or Indonesian law.  They were married in a Hindu-inspired ceremony in Indonesia in 2000, but it all fell apart when Hall discovered Jagger had fathered another child with Brazilian fashion model Luciana Morad. In the divorce settlement, Hall was awarded $25 million, saying that Jagger had been unfaithful during the entire course of their relationship.
Backstage Access:
Me and Mick Jagger – It's Only Rock and Roll but I Like It
August 13, 1980 – Four masked robbers break into Todd Rundgren's New York home, tie him up and and proceed to steal anything of worth while humming his song "I Saw The Light." He says, "Yeah, and they threatened to cut all my fingers off if I didn't tell them where I hid all my cocaine, on the weird presumption that anybody in the music business had a lot of cocaine."
August 13, 1994 – After playing at the Hulsfred Festival in Sweden, Noel Gallagher from Oasis and Richard Ashcroft from The Verve smash up a hotel bar and, after being ejected from the hotel, proceed to break into a church in an attempt to steal communion wine. They're arrested and post bail.
August 13, 1990 – While warming up for an outdoor concert in Brooklyn, Curtis Mayfield is paralyzed from the neck down after being hit by a lighting scaffold blown down by a strong gust of wind. He remains a quadriplegic for the next nine years until his death in 1999.
August 13, 2002 – Adam Ant (real name Stuart Goddard) pleads guilty to threatening patrons at The Prince Of Wales Pub in London after they mock his cowboy-style clothes. He had returned to the bar with a starting pistol after being refused entry and had also thrown a car alternator through the window. Doctors agree that Goddard had been in a "hyper-manic state" and that the singer had struggled with severe depression for years and was sectioned under the Mental Health Act.
30 Rock Stars That Changed Their Name
Classic Rock Birthdays
August 13, 1952 – Hughie Thomasson, vocals, guitar (the Outlaws, Lynyrd Skynyrd) (d. 2007)
August 13, 1964 – Ian Haughland, drums (Europe)
August 13, 1963 – Tigg Ketler (born Robert Ketler), drums (Bang Tango)
August 13, 1951 – Dan Fogelberg, vocals (d. 2007)
August 13, 1959 – Danny Bonaduce, "bass" (The Partridge Family)
August 13, 1930 – Don Ho, singer, ukelele (d. 2007)
12 Most Influential Live Classic Rock Albums of All Time
Rock Remembrances
August 13, 1971 – Saxophonist Curtis Ousley, known as King Curtis, is stabbed to death by two drug dealers outside his Manhattan apartment. Ousley was a beloved session musician who had worked with John Lennon, Aretha Franklin, The Coasters and Duane Allman to name just a few. He also recorded the original theme song for the 1971 hit television show Soul Train. At his funeral, Jesse Jackson administered the service with Aretha Franklin and Stevie Wonder performing. Curtis was posthumously inducted into the Rock and Roll Hall of Fame in 2000.