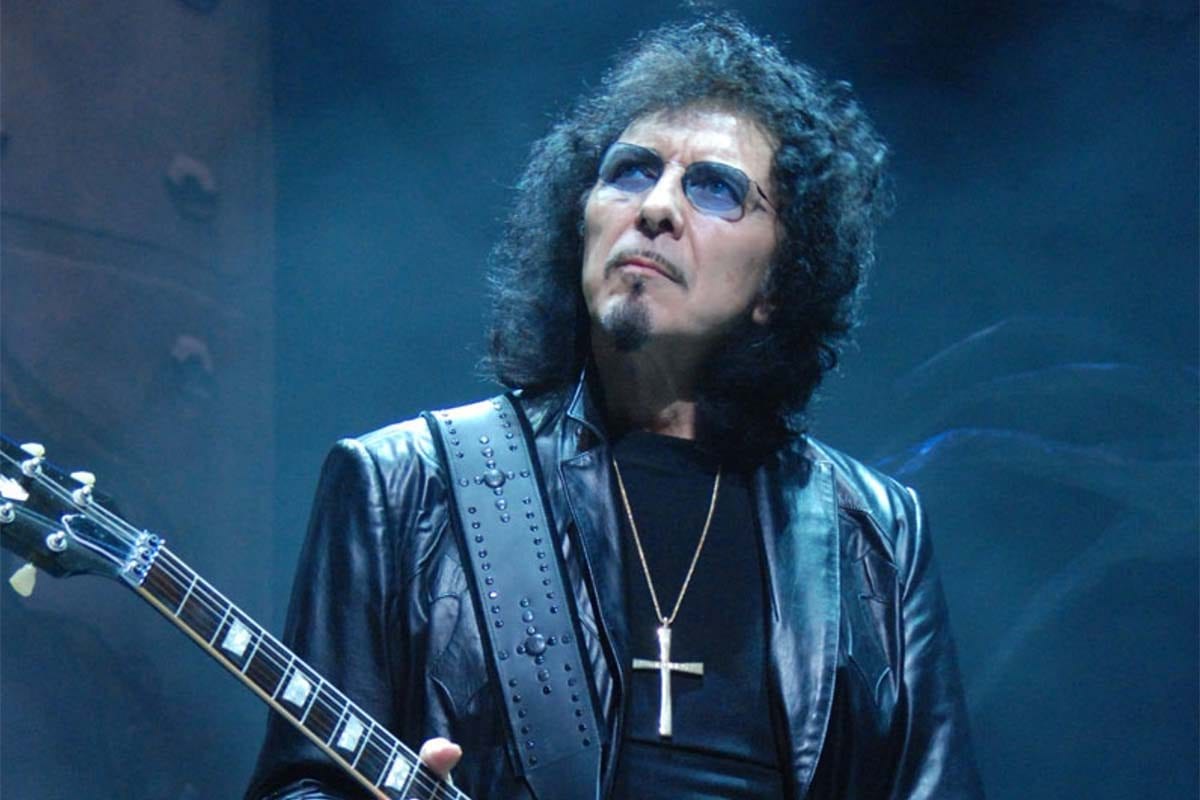 February 19, 1982 – Ozzy Osbourne is arrested in San Antonio for urinating on the Alamo Cenotaph, a 60-foot high statue erected in 1939 to honor the 189 Texans who died there. The Cenotaph is adjacent to the mission, in the Alamo Plaza. At the time of his arrest, Osbourne is wearing Sharon's dress.
February 19, 1995 – Tommy Lee of Mötley Crüe marries Baywatch actress Pamela Anderson in Cancun, Mexico. Anderson walks down the aisle in a skimpy white bikini and Tommy Lee wears white Bermuda shorts and no shirt or shoes. The couple divorce in 1998.
20 Facts You Might Not Know About Black Sabbath
Classic Rock Birthdays
February 19, 1948 – Tony Iommi, guitar (Black Sabbath, Heaven & Hell)
February 19, 1964 – Doug Aldrich, guitar, vocals (Whitesnake, Dio)
February 19, 1954 – Francis Buchholz, bass (Scorpions)
February 19, 1948 – Mark Andes, bass, guitar (Canned Heat, Spirit, Jo Jo Gunne, Firefall)
February 19, 1946 – Paul Dean, guitar (Loverboy)
February 19, 1946 – Pierre van der Linden, drums (Focus)
February 19, 1950 – Andy Powell, guitar, vocals (Wishbone Ash)
February 19, 1954 – Jamie West-Oram, guitar (The Fixx)
February 19, 1956 – Dave Wakeling, vocals, guitar (The Beat, English Beat, General Public)
February 19, 1949 – Eddie Hardin, piano (Spencer Davis Group) (d. 2015)
Original Names of Famous Classic Rock Bands
Rock Remembrances
February 19, 1980 – Bon Scott (born Ronald Belford Scott), dies of acute alcohol poisoning in London while sleeping in a friend's car. He was 33. Scott, AC/DC's lead singer, recorded six albums with the band before his untimely demise. Back in Black, his final record with the band, has remained a top 5 worldwide seller, selling over 50 million copies. He is also consistently ranked as one of the top 5 rock vocalists of all time.
February 19, 2009 – Kelly Groucutt (born Michael William Groucutt) dies of a heart attack in England. He was 63. Groucutt is best known for being the bassist and co-lead vocalist for Electric Light Orchestra (ELO). Groucutt left the band in 1983, unhappy with royalty payments during his tenure.