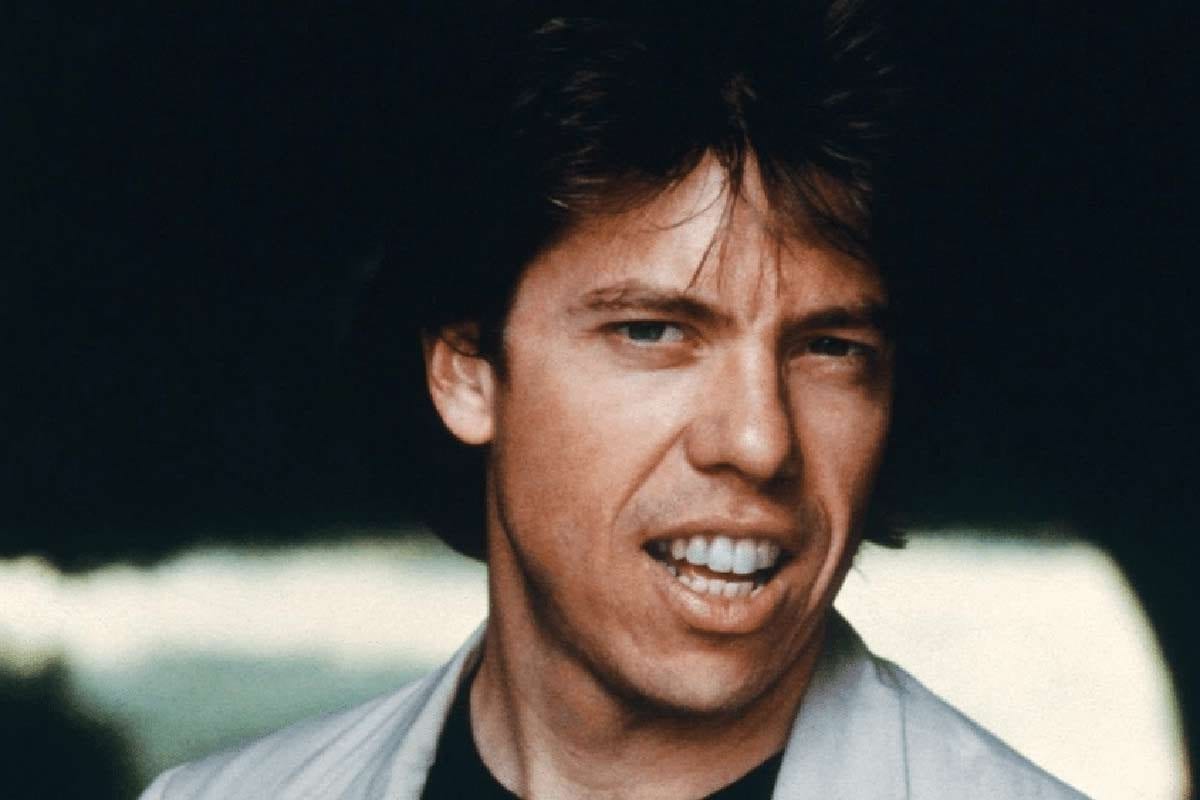 February 24, 1975 – Led Zeppelin release their sixth album Physical Graffiti. It's a double album featuring 8 new songs, and songs left over from their previous albums Led Zeppelin III, Led Zeppelin IV and Houses Of The Holy. Featuring an intricate die-cut cover of a New York City brownstone, the album goes on to sell over 8 million copies in the U.S.
February 24, 1988 – Alice Cooper announces he is running for Governor of the state of Arizona as a member of the "Wild" party.  He is looking to replace impeached governor Evan Mecham.  Cooper's slogan: "A troubled man for troubled times."
10 Things You Might Not Know About Alice Cooper
February 24, 1992 – Kurt Cobain marries Courtney Love in Waikiki, Hawaii on a cliff. Kurt wears pajamas and Courtney wears a green dress that once belonged to the actress Frances Farmer. At the time, she is pregnant with their daughter, who will be named Francis.
February 24, 1998 – Elton John becomes Sir Elton Hercules John, when he receives a knighthood from Queen Elizabeth II for his contributions to music and charity.
February 24, 1993 – Eric Clapton wins six Grammy Awards including Album of the Year for Unplugged, and Record of the Year and Song of the Year for "Tears in Heaven." Unplugged sells 26 million copies.
February 24, 1956 – Police in Cleveland shut down a rock concert under an obscure law that prohibits people under 18 from dancing in public without a guardian.
12 Rock & Roll Romances That Inspired the Music
Classic Rock Birthdays
February 24, 1950 – George Thorogood, vocals, guitar (George Thorogood and the Destroyers)
February 24, 1947 – Lonnie Turner, bass (Steve Miller Band) (d. 2013)
February 24, 1944 – Nicky Hopkins, session keyboard player (The Kinks, The Rolling Stones, Jeff Beck Group, Steve Miller Band, Jefferson Airplane, The Who) (d. 1994)
February 24, 1942 – Paul Jones (born Paul Pond), vocals, harmonica (Manfred Mann)
February 24, 1974 – Noah "Wuv" Bernardo Jr., drums, guitar, vocals (P.O.D.)