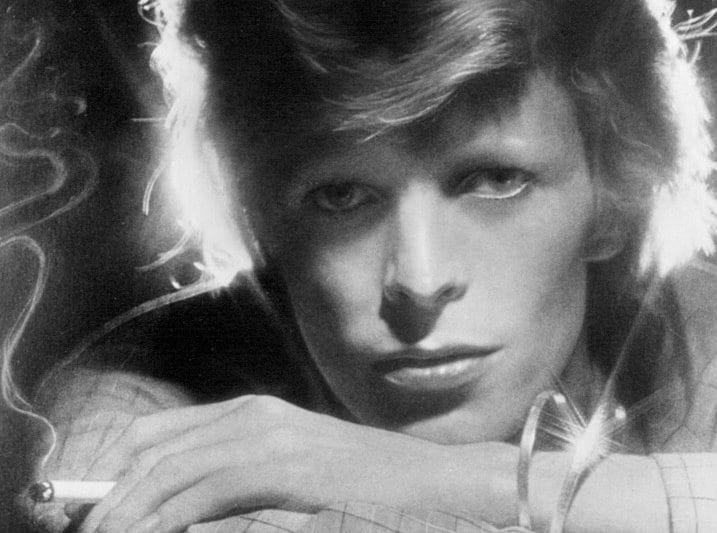 January 8, 1994 – Nirvana perform their final concert in the U.S. at the Seattle Center Arena. They tour for about two more months in Europe prior to Kurt Cobain's death.
January 8, 1979 – The Canadian Government name Rush the country's official Ambassadors of Music. The honor comes with a plaque that reads, "We wish to recognize the international aspect of the music by this talented Canadian musical group and note the interest shown by American audiences in both performances and recordings." This remains the one and only time Canada's named an artist or band Ambassadors of Music.
January 8, 2016 – David Bowie releases his final album, Blackstar, on his 69th birthday. He sadly died two days later. His producer Tony Visconti said: "He always did what he wanted to do. And he wanted to do it his way and he wanted to do it the best way. He made Blackstar for us, his parting gift."
Classic Rock Birthdays
January 8, 1935 – Elvis Presley, vocals (d. 1977)
January 8, 1947 – David Bowie (born David Robert Jones), vocals (d. 2016)
January 8, 1946 – Robby Krieger, guitar, vocals (The Doors)
January 8, 1966 – Andrew Wood, vocals (Mother Love Bone) (d. 1990)
January 8, 1947 – Terry Sylvester, guitar, vocals (The Hollies)
January 8, 1955 – Mike Reno, vocals (Loverboy)
January 8, 1959 – Paul Hester, drums (Crowded House) (d. 2005)
January 8, 1931 – Bill Graham, rock promoter (d. 1991)
Backstage Access:
Bill Graham and the Rock & Roll Revolution
Rock Remembrances
January 8, 1991 – Steve Clark is found dead at his Chelsea flat.  He was 30.  Clark, who was on a 6-month leave of absence from Def Leppard, was found by his girlfriend after a night of heavy drinking, combined with prescription drugs including codeine, valium and morphine. Clark joined Def Leppard in 1978 after he met Pete Willis, Def Leppard's original guitarist and co-founder.  Although he was extremely close to Willis, he bonded with Phil Collen quickly after Willis was let go from the band due to alcoholism.  Clark and Collen were nicknamed the "Terror Twins" because they managed to perfectly intertwine their individual parts on songs.
January 8, 2022 – Michael Lang, co-creator of the Woodstock Music & Art Festival in 1969, dies from non-Hodgkin's lymphoma in New York City.  He was 77. Lang also produced Woodstock '94 and the disastrous Woodstock '99. Lang managed Joe Cocker for over 20 years and produced tours for major recording acts for decades.