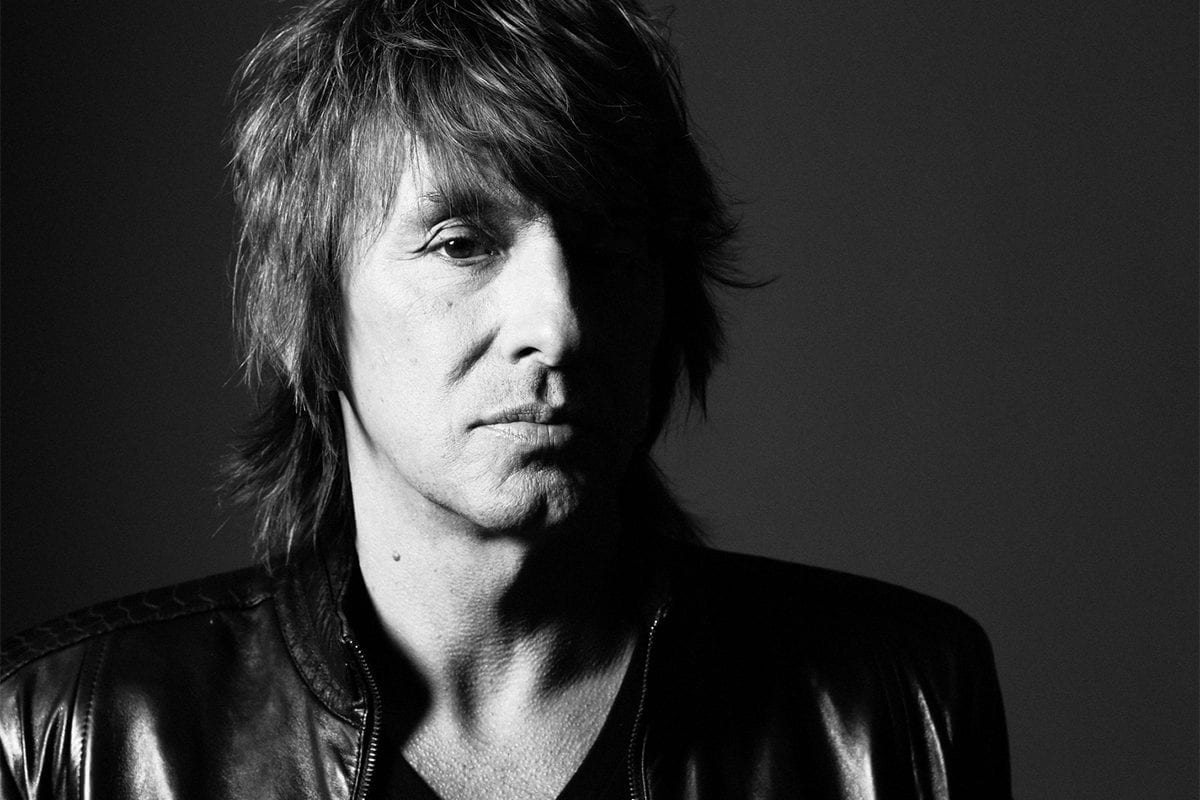 July 11, 1982 – Pete Willis is fired from Def Leppard and replaced by Phil Collen, due to excessive alcohol consumption on the job. "Things were going too fast for me." says Willis. "I was still enjoying it, but I was using drink as a crutch. It wasn't nice to go that way, but it was something that needed to happen for them and the best thing to happen health-wise for me. If I'd stayed, there was a good chance that I'd have ended up going the same way as Steve Clark."
July 11, 1951 – Alan Freed broadcasts his first "Moondog House Rock and Roll Party" on WJW in Cleveland. It marks the first time the phrase "Rock and Roll" is used and introduces R&B music to a mostly white audience.
Death, the Devil and the CIA: Classic Rock Conspiracy Theories that Range from Completely Crazy to Entirely Conceivable
Classic Rock Birthdays
July 11, 1959 – Richie Sambora, guitar, vocals (Bon Jovi)
July 11, 1969 – Al Sobrante (born John Kiffmeyer), drums (Green Day)
July 11, 1947 – Jeff Hanna, vocals, guitar (Nitty Gritty Dirt Band)
July 11, 1947 – John Holt (born Winston Holt), reggae singer (The Paragons, "The Tide Is High") (d. 2014)
Top 20 Best Rock Albums of the '90s
Rock Remembrances
July 11, 2014 – Tommy Ramone (born Tamás Erdélyi), drummer and last surviving original member of the Ramones, dies following unsuccessful treatment for bile duct cancer. He was 65. In 1970, Erdelyi was also an assistant engineer for the production of the Jimi Hendrix album Band of Gypsys.
July 11, 2011 – Rob Grill, lead singer and bassist of The Grass Roots, dies in Orlando, Florida from complications following a stroke. The Grass Roots sold over 20 million records worldwide, propelled by their biggest hit "Let's Live for Today." In 1979, Grill also recorded a solo album, with appearances by his friends Mick Fleetwood, Lindsey Buckingham and John McVie of Fleetwood Mac.
July 11, 2001 – Herman Brood, Dutch singer and artist, commits suicide by jumping from the roof of the Amsterdam Hilton Hotel. He was 54. He leaves a note saying, "Party on. I'll be seeing you." A notorious hard drug user, Brood formed the band Herman Brood & His Wild Romance which became extremely popular in the Netherlands and Europe.