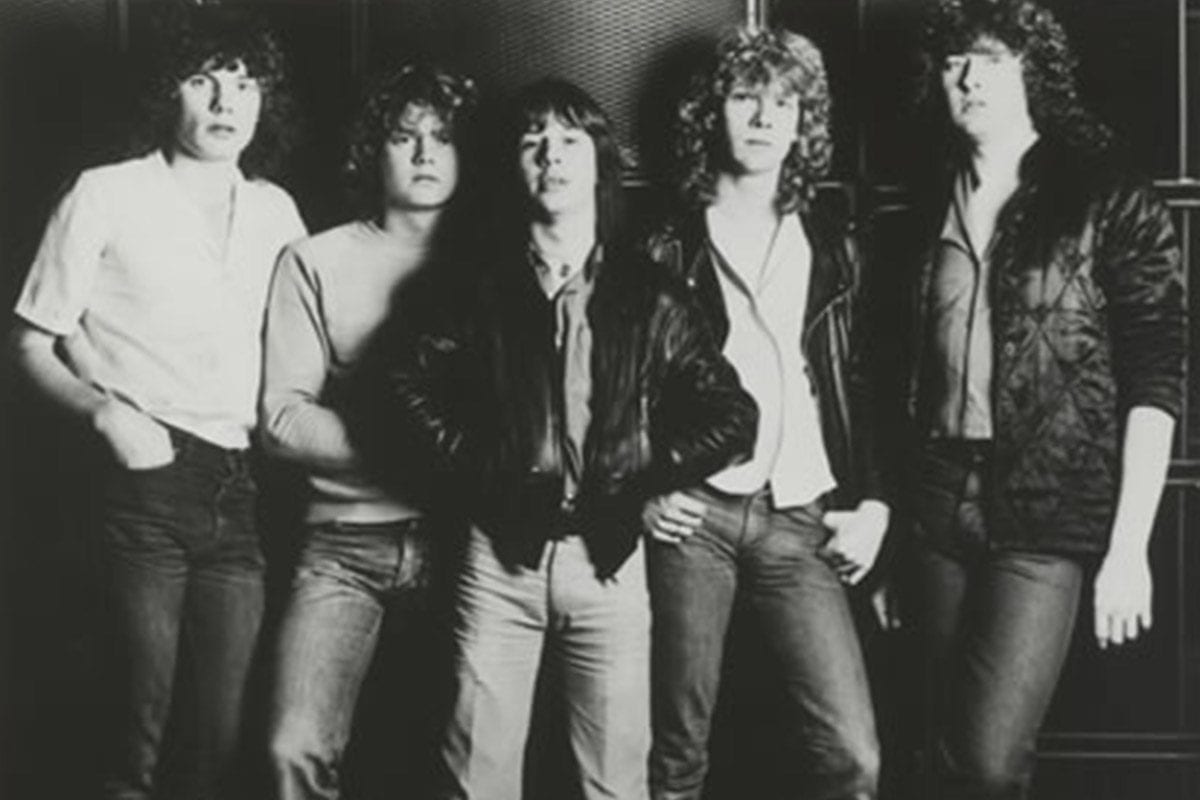 July 18, 1981 – The Texxas Jam is held at the Astrodome in Houston. The lineup includes headliner REO Speedwagon, Heart, Foghat, Blue Oyster Cult and The Rockets.
July 18, 1978 – Def Leppard make their live debut at Westfield School, Sheffield, England in front of about 150 students. They are paid 5 pounds (about $6) by a teacher. They also have a Spinal Tap moment. Guitarist Steve Clark "plugged in and walked to the front of the stage, looking brilliant in his tight jeans and long blond hair," Elliott recalled. "All ready to go into the first song, 'World Beyond the Sky,' he did his windmill arm motion, just like Pete Townshend, for the big opening chord and nothing happened. No power. Everybody in the audience was laughing. After a few seconds, we started all over again."
July 18, 1991 – The first Lollapalooza tour kicks off at the Compton Terrace Amphitheatre in Tempe, AZ. The tour is headlined by Jane's Addiction, Siouxsie and The Banshees, Living Colour, Nine Inch Nails, Fishbone, Ice T, Butthole Surfers, Rollins Band, EBN, and the Violent Femmes.
July 18, 1988 – Ike Turner is sentenced in Santa Monica, California to one year in jail for possessing and transporting cocaine. The judge says, "You're not just abusing yourself, you're abusing others. That's what you're being sentenced for. You're a trafficker in drugs."
Original Names of Famous Classic Rock Bands
Classic Rock Birthdays
July 18, 1938 – Ian Stewart, keyboards (The Rolling Stones) (d. 1985)
July 18, 1958 – Nigel Twist (born Nigel Buckle), drums (The Alarm)
July 18, 1950 – Richard Branson, founder of Virgin Records
July 18, 1955 – Terry Chambers, drums (XTC)
July 18, 1975 – Daron Malakian, guitar, vocals (System of a Down)
July 18, 1939 – Brian Auger, keyboard session player
July 18, 1949 – Wally Bryson, guitar, vocals (Raspberries)
July 18, 1948 – Cesar Zuiderwijk, drums (Golden Earring)
July 18, 1948 – Phil Harris, guitar, vocals (Ace) (d. 2010)
July 18, 1945 – Danny McCulloch, bass (The Animals) (d. 2015)
July 18, 1929 – Screamin' Jay Hawkins (born Jalacy Hawkins), vocals "I Put A Spell On You" (d. 2000)
July 18, 1931 – Thomas "Papa Dee" Allen, percussionist (War) (d. 1988)
Rock Remembrances
July 18, 1988 – Nico (born Christa Päffgen), singer and actress, dies of a heart attack while riding a bicycle in Ibiza, Spain. She was 49. Nico was a Warhol acolyte and appeared on Velvet Underground's debut album The Velvet Underground & Nico. She then became a solo artist and actress.
July 18, 1966 – Bobby Fuller, leader of The Bobby Fuller Four, is found dead in his car in Los Angeles. He was 22. Fuller died mysteriously from gasoline asphyxiation while parked outside his apartment. Fuller's biggest hit was "I Fought The Law, " later covered by The Clash.