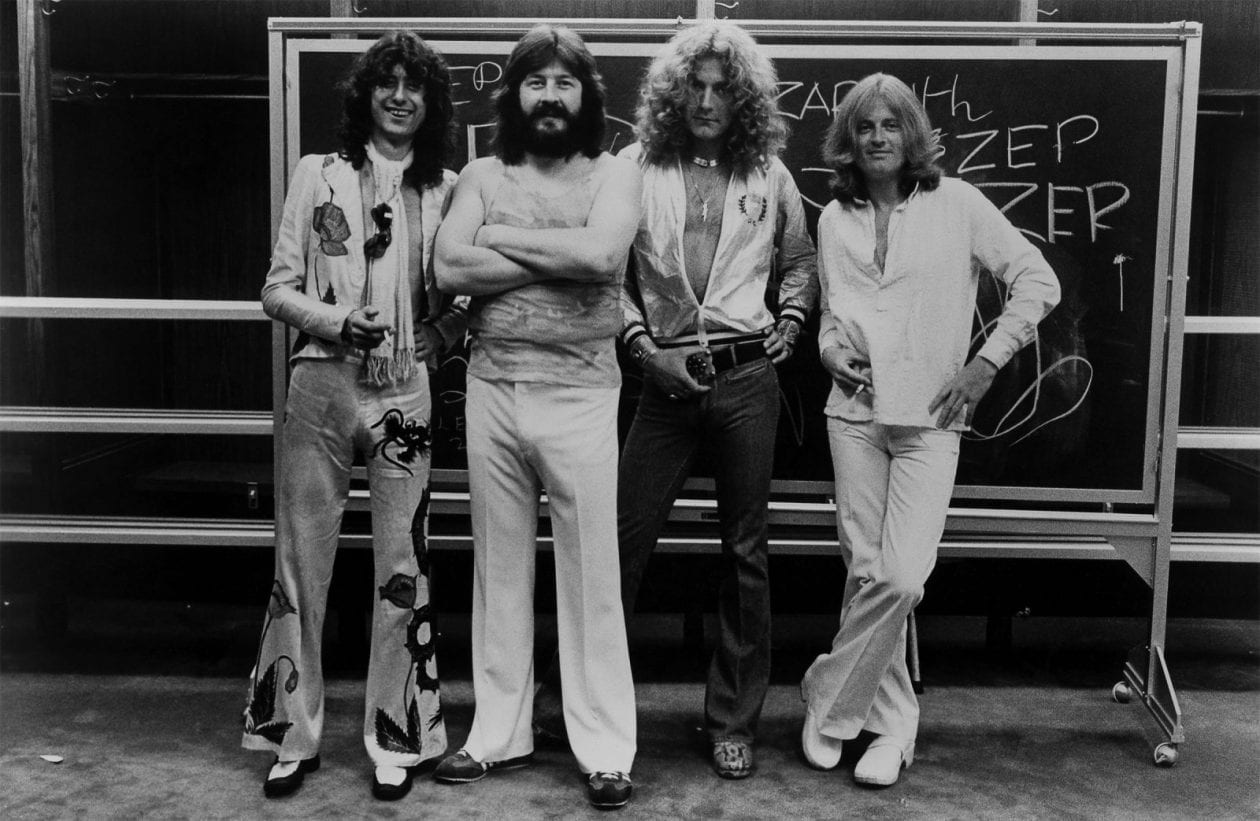 July 24, 1977 – Led Zeppelin perform their final concert in the U.S. in Oakland, CA. Rick Derringer and fellow Birmingham, England friends Judas Priest are the opening acts.
July 24, 1967 – Encouraged by Pattie Harrison, The Beatles and their partners – minus Ringo and Maureen Starkey, whose second child Jason had been born five days previously – attend a lecture by Maharishi Mahesh Yogi at the Hilton Hotel on Park Lane, London. They later travel with him to Wales to attend more lectures.
July 24, 1987 – The movie La Bamba, about the late teen star Ritchie Valens, opens in the U.S. Lou Diamond Phillips stars as Valens, who died in the infamous plane crash that killed Buddy Holly and the Big Bopper. Surprisingly, Valens had only three hit songs and his public career lasted less than six months.
July 24, 1978 – The movie Sgt. Pepper's Lonely Hearts Club Band is released to scathing negative reviews. The movie stars The Bee Gees, Peter Frampton and Steve Martin. Mainly forgotten are the almost 100 guest appearances from stars like Keith Carradine, Bonnie Raitt, Helen Reddy, Rick Derringer, Minnie Riperton, Al Stewart, Heart, Etta James, Johnny Winter, Wolfman Jack, Nils Lofgren, and Gary Wright.
Sgt. Pepper by the Numbers:
Naming every character on the iconic album cover
Classic Rock Birthdays
July 24, 1961 – Paul Geary, drums (Extreme)
July 24, 1944 – Jim Armstrong, guitar (Them)
Rock Remembrances
July 24, 1972 – Bobby Ramirez, drummer with Edgar Winter's White Trash, is killed in a bar fight in Chicago. He was 24. Ramirez was playing that night in a band that opened for Uriah Heep. He was beaten and kicked to death by thugs who thought his hair was too long. Rick Derringer, who launched a successful solo career after White Trash ended, says, "Bobby had the best groove of any drummer I've ever played with. When I hear the recordings of our rhythm section it blows my mind how tight we are. I miss him even now."
July 24, 2011 – Dan Peek, who sang lead vocals and played guitar, bass, keyboards and harmonica for the band America, dies of fibrinous pericarditis at his home in Missouri. He was 60. Peek wrote "Lonely People" and "Today's The Day" which both became #1 hits. He later became a successful Christian pop music artist.