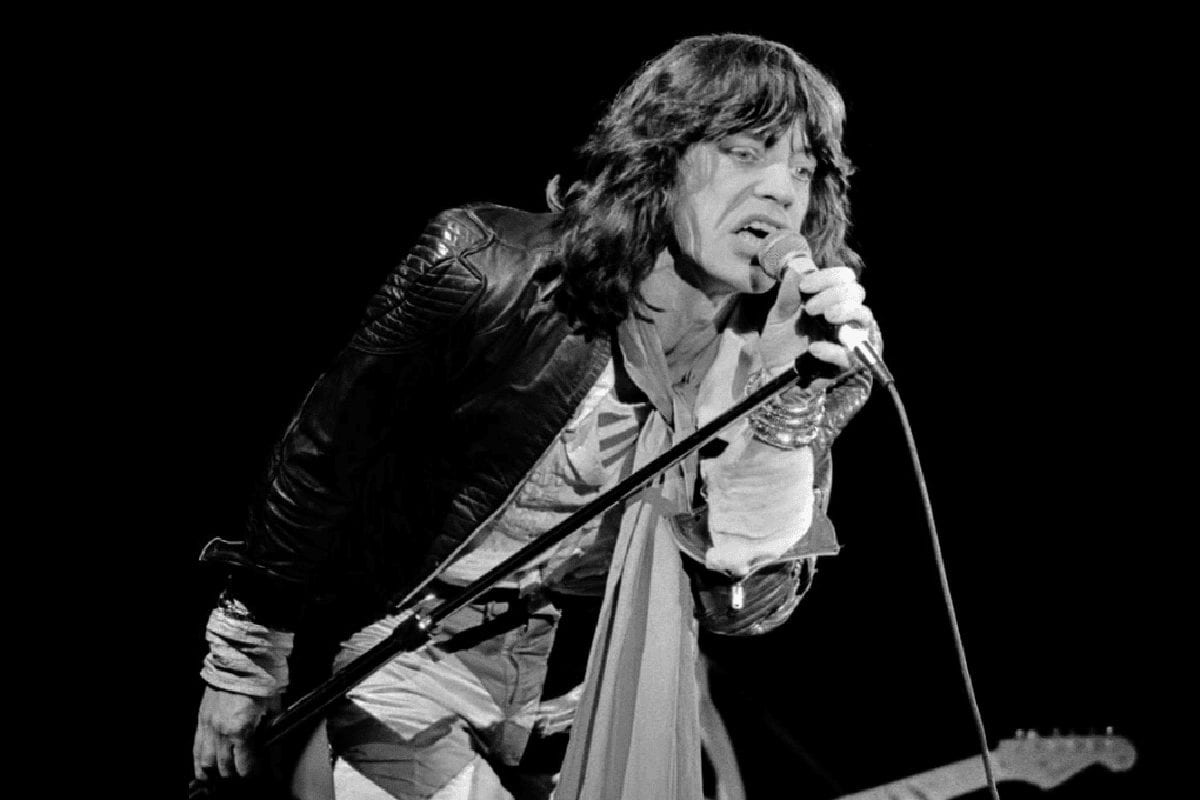 July 26, 2003 – Nicko McBrain of Iron Maiden is arrested after hitting a parking attendant with his car at the Jones Beach Theater in Wantagh, N.Y., where the band is performing that night. McBrain was asked for his backstage credentials by the parking attendant, and when the attendant couldn't see them clearly he asked to view them again. Instead, McBrain drove his car into the man, knocking him onto the hood of his car. McBrain is charged him with third-degree assault and second-degree reckless endangerment, which is later reduced to a fine. He is allowed to play the show.
July 26, 1980 – The Monsters of Rock festival in Donington Park, England features Rainbow, Judas Priest, Scorpions, Saxon, April Wine, Riot and Touch. Tickets are only £7.50 – about $10.00.
July 26, 1977 – Robert Plant's son Karac dies suddenly of a stomach virus. Led Zeppelin's tour of North America is immediately cancelled, and for a time, Plant considers retiring and taking a teaching job at a Rudolph Steiner training college in Sussex. Jimmy Page and John Paul Jones do not attend Karac's funeral, which causes a permanent rift between them and Plant. Plant later says that only John Bonham was there for him during this painful time.
July 26, 1992 – Paul Stanley of Kiss marries actress Pamela Bowen. They have one son together and divorce in 2001.
July 26, 1995 – Jimi Hendrix's father Al Hendrix regains control of his son's estate which includes the rights to Jimi's name, likeness, image and music. The intellectual rights to the estate are pulling in roughly $4 million annually at the time.
10 Things You Might Not Know About Jimi Hendrix
Classic Rock Birthdays
July 26, 1943 – Mick Jagger, vocals (The Rolling Stones)
July 26, 1961 – Gary Cherone, vocals (Extreme, Van Halen)
July 26, 1949 – Roger Taylor, drums, vocals (Queen)
July 26, 1963 – Scott Crago, session drummer (The Eagles, Don Henley, Sheryl Crow, Bonnie Raitt, Stevie Nicks, Jackson Browne)
July 26, 1950 – Duncan Mackay, vocals, keyboards (10cc)
Backstage Access:
Me and Mick Jagger – It's Only Rock and Roll but I Like It
Rock Remembrances
July 26, 2021 – Joey Jordison (born Nathan Jonas Jordison), drummer and co-founder of Slipknot, dies in his sleep. He was 46. Jordison's death came years after his recovery from acute transverse myelitis, a spinal chord inflammation that made him lose the use of his legs.
July 26, 2013 – J. J. Cale (born John Weldon Cale) dies of a heart attack in La Jolla, CA. He was 74. Cale became famous in 1970, when Eric Clapton covered his song "After Midnight," followed by "Cocaine" in 1977. Cale also wrote such songs as "Call Me The Breeze" (Lynyrd Skynyrd) and "Magnolia" (Poco, Beck). Cale was averse to fame and later lived as a recluse in a trailer in California. Neil Young says of Cale, "Of all the players I ever heard, it's gotta be Hendrix and J.J. Cale who are the best electric guitar players."
July 26, 1990 – Brent Mydland, keyboardist with the Grateful Dead, dies of a speedball overdose at his home in Lafayette, CA. He was 37. Mydland's vocal and keyboard contributions were an integral part of The Dead for over 11 years. In 1994, he was posthumously inducted into The Rock and Roll Hall of Fame as a member of the band.
Backstage Access:
Bill Graham and the Rock & Roll Revolution