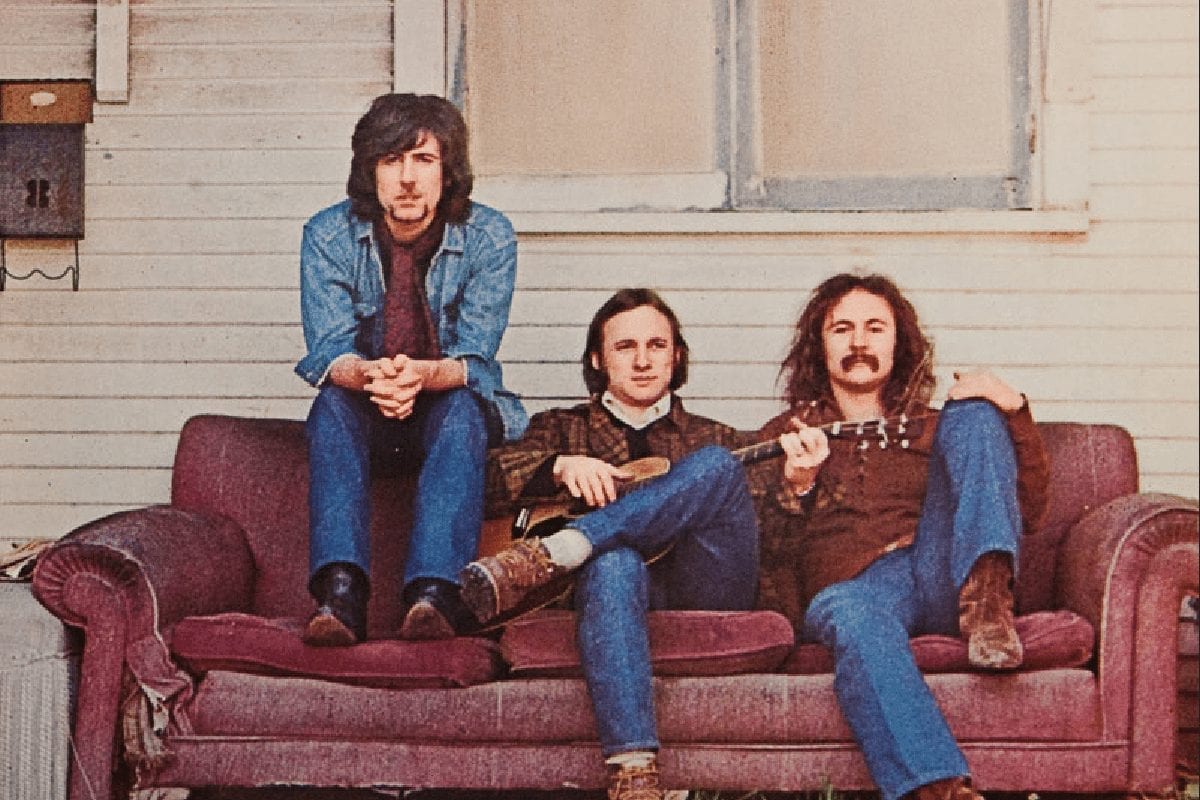 July 3, 1988 – The final Texxas Jam takes place at the Cotton Bowl in Dallas – it is now called the "Monsters of Rock." The headliners are Van Halen, the Scorpions, Dokken, Metallica and Kingdom Come. During Van Halen's set, Sammy Hagar loses his voice and promises the crowd Van Halen will play a free concert in Dallas at a later date. They make good three years later.
July 3, 2000 – DirecTV broadcasts "The Wizard Of Oz," with Pink Floyd's "Dark Side Of The Moon" in sync on the alternate Second Audio Program (SAP). While Pink Floyd has never admitted to any link between their 1973 album and the classic film, urban legend purports that the album was conceived as an alternate soundtrack to the movie. The synchronicity between the album and film is based upon repeated plays of Pink Floyd's album by starting the first track of the album on the third MGM Lion roar in the opening sequence of the film. Dubbed, "Dark Side of the Rainbow," "Dark Side of Oz" or "The Wizard of Floyd," there are an incredible number of coincidences – more than 80, between the film and the music. The synchronicity theory between the two classics has now become so well-known that some colleges include it in their music curriculum.
July 3, 1968 – Joni Mitchell was known for gathering lots of creative people at her home on Lookout Mountain off of Laurel Canyon in LA. On this day, she introduces David Crosby, Stephen Stills and Graham Nash and they play together for the very first time.
July 3, 1967 – The Beatles throw a private party for The Monkees at the Speakeasy club in London. Allegedly, Micky Dolenz gets so high on psychedelics that he trips out until 6:00AM, when he starts wandering around Hyde Park and eventually sings and hangs out with hundreds of Monkees fans. Party attendees include the Monkees (minus Davy, who was out of town to visit his family), the Beatles (minus Ringo who was with his pregnant wife Maureen), Pattie Harrison, Jane Asher, Cynthia Lennon, Dusty Springfield, Lulu, Eric Clapton, The Who, Procol Harum, Manfred Mann, Jeff Beck and others.
July 3, 2004 – Glenn Danzig gets in a brawl backstage after a Danzig show in Tuba City, AZ. After unceremoniously dumping a band that was supposed to be on the bill, Danzig screamed, "F— you, motherf—er," and shoved a band member, Danny Marianino. Danny responded by punching Glenn in the face and knocking him to the floor. Lucky for us there's a video of the whole thing!
July 3, 1970 – Casey Kasem launches the syndicated show American Top 40. He hosts the show until 2004, when Ryan Seacrest takes over.
July 3, 1996 – Alice In Chains perform their last show with singer Layne Staley in Kansas City, Missouri, while touring with Kiss. Staley then remained out of the spotlight, only appearing a few times in public at special events.  He died in 2002 of a drug overdose.
July 3, 1973 – David Bowie appears as Ziggy Stardust for the last time at the Hammersmith Odeon in London.  The show was later made into a movie directed by D.A. Pennebaker called Ziggy Stardust and The Spiders From Mars.
Iconic Artists Are Selling Their Catalogs, and It's a Slippery Slope
Classic Rock Birthdays
July 3, 1956 – Stephen Pearcy, vocals (Ratt)
July 3, 1948 – Paul Barrere, guitar (Little Feat) (d. 2019)
July 3, 1951 – Mike Corby, guitar, keyboards (The Babys)
July 3, 1960 – Vince Clarke (born Vincent John Martin), keyboards (Depeche Mode, Yazoo, Erasure)
Rock Remembrances
July 3, 1971 – Jim Morrison of The Doors is found dead in a bathtub in Paris, France. He was 27. The official cause of death was listed as "heart failure," but no autopsy was ever performed. Morrison continues to be a rock icon – the prototypical rock-star who was self-assured, sexy, and scandalous. He is also a member of the "27 Club," referring to musicians who died at the age of 27 – Brian Jones, Kurt Cobain, Jimi Hendrix, Janis Joplin and Amy Winehouse.
July 3, 1969 – Brian Jones, ex-member of the Rolling Stones, drowns while under the influence of drugs and alcohol. He was 27. The coroner's report stated "death by misadventure," but noted that his liver and heart were heavily enlarged by drug and alcohol abuse. Later, there were many reports that Jones had been murdered, which caused the police to review the case in 2009. His death was still ruled an accident.
Death, the Devil and the CIA: Classic Rock Conspiracy Theories that Range from Completely Crazy to Entirely Conceivable
July 3, 1973 – Laurens Hammond, the inventor of the Hammond organ, dies. He was 78. In addition to the Hammond organ, he also invented a silent spring-driven clock and designed guided missile systems that were used during World War II. In all, he held 120 patents at the time of his death.
July 3, 1972 – "Mississippi" Fred McDowell, a blues singer and guitarist, dies of cancer.  He was 68.  McDowell was flattered by the Rolling Stones covering his song "You Got To Move" on their Sticky Fingers album, and he also coached Bonnie Raitt on slide guitar technique. At first, he played slide guitar using a pocket knife, then a slide made from a beef rib bone, finally settling on a glass slide for its clearer sound.
July 3, 2008 – Colin Cooper, founding member of the Climax Blues Band, succumbs to cancer.  He was 68. Cooper sang lead and played saxophone on the band's biggest hit, "Couldn't Get It Right."