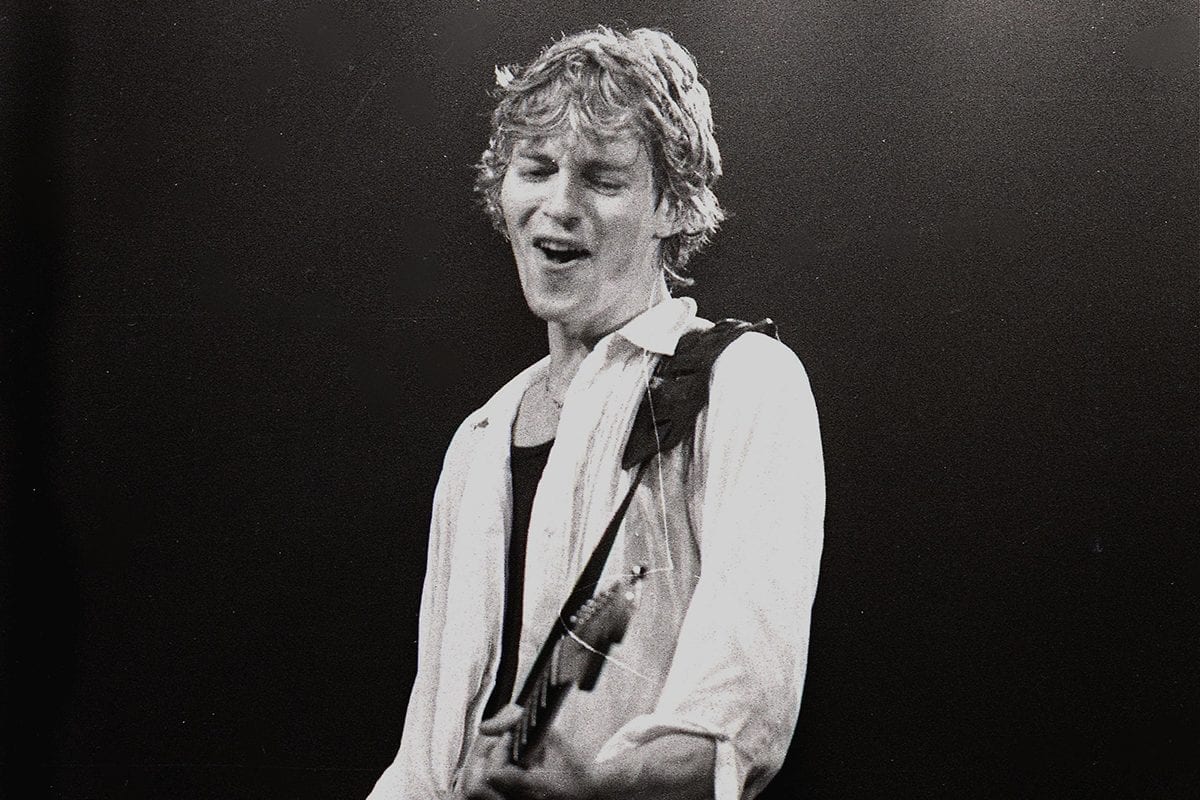 June 30, 1977 – Kiss' first full-color comic is released by Marvel Comics and has a vial of their blood mixed into the ink. It's the beginning of Kiss becoming a one billion dollar licensing brand.
June 30, 1994 – Stone Gossard and Jeff Ament of Pearl Jam testify before a House of Representatives subcommittee claiming Ticketmaster has a monopoly. The federal investigation was eventually dropped.
June 30, 1975 – Greg Allman marries Cher, four days after she divorces Sonny Bono. They separate after ten days, and divorce in 1979, but produce a son, Elijah Blue.
June 30, 2004 – Dave Davies of the Kinks suffers a stroke, which leaves his right-hand side paralyzed. For a time, he recovers at his brother Ray's house, as Ray himself is recovering from being shot by a mugger. Dave is eventually able to walk, talk and play the guitar again.
June 30, 1990 – Chuck Berry's estate in Missouri is raided by the police, who seize marijuana, rifles, a shotgun, over $120,000 in cash and homemade porn movies.
Top 20 Best Rock Albums of the '90s
Classic Rock Birthdays
June 30, 1968 – Philip Anselmo, vocals (Pantera)
June 30, 1957 – Doug Sampson, drums (Iron Maiden)
June 30, 1963 – Yngwie J. Malmsten (born Lars Johan Yngve Lannerbäck), guitar
June 30, 1953 – Hal Lindes, guitar (Dire Straits)
June 30, 1949 – Andy Scott, guitar, singer (Sweet)
June 30, 1956 – Adrian Wright (born Philip Adrian Wright), composer, keyboards (The Human League)
June 30, 1960 – Brendan O'Brien, producer of 14 #1 albums (Pearl Jam, Bruce Springsteen, AC/DC, The Black Crowes, Red Hot Chili Peppers, Aerosmith)
Rock Remembrances
June 30, 2001 – Legendary guitarist and producer Chet Atkins dies in Nashville of cancer. He was 77. Atkins recorded over 100 albums during his career, and was a major influence on numerous artists, including George Harrison and Mark Knopfler. In 2002, he was posthumously inducted into the Rock and Roll Hall of Fame, and in 2011 Rolling Stone magazine ranked him number 21 on its list of the 100 greatest guitarists of all time.
June 30, 2000 – Nine men are trampled to death or die of suffocation at a Pearl Jam concert near Copenhagen.  Police say the victims had all slipped or fallen in the mud in front of the stage.  Lead singer Eddie Vedder stopped the show and got the crowd to move back in an orderly fashion, but it was too late.