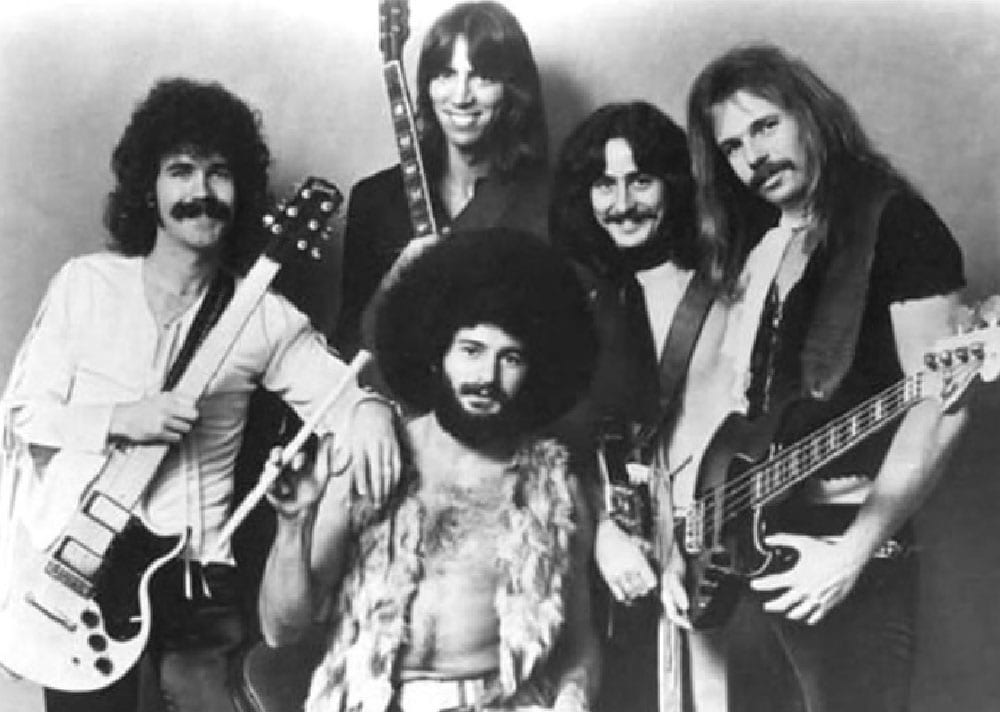 March 10, 2003 – AC/DC are inducted into the Rock and Roll Hall of Fame by Aerosmith's Steven Tyler. The band went on to play "Highway To Hell" and then performed "You Shook Me All Night Long" with Tyler.
March 10, 1984 – Ian Gillan leaves Black Sabbath after a year with the band. He later says, "I was the worst singer Black Sabbath ever had." He goes on to join Deep Purple.
March 10, 1981 – Jimmy Page takes the stage for the first time since the breakup of Led Zeppelin when he joins Jeff Beck for some encores at a London show.
March 10, 2015 – Europe release their 10th studio CD War of Kings.
Classic Rock Birthdays
March 10, 1947 – Tom Scholz (Boston)
March 10, 1963 – Jeff Ament (Pearl Jam)
March 10, 1940 – Dean Torrence (Jan & Dean)
10 Classic Rock Songs That Inspire Baby Girl Names
Rock Remembrances
March 10, 2005 – Danny Joe Brown, the original lead singer of Molly Hatchet, dies from renal failure due to complications from diabetes. He was 53. Brown also co-wrote many of Molly Hatchet's hits including "Flirtin' With Disaster" and "Whiskey Man."