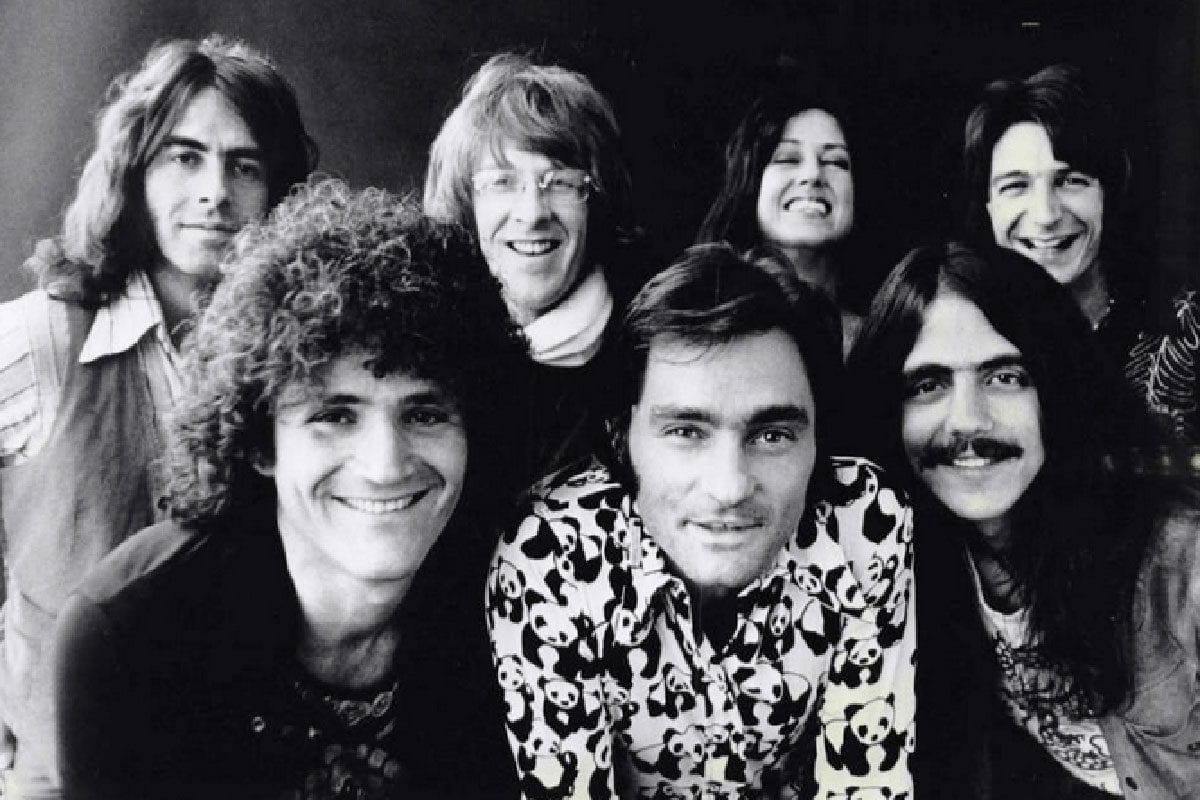 March 19, 2001 – Aerosmith, Queen, and Steely Dan are among those inducted into the Rock And Roll Hall of Fame. Kid Rock inducts Aerosmith, Dave Grohl of Nirvana and the Foo Fighters inducts Queen,and Moby inducts Steely Dan.
March 19, 1974 – Jefferson Airplane reform and become Jefferson Starship. They later drop the Jefferson and become Starship in 1984. The new/old members include Paul Kantner, Grace Slick, Craig Chaquico and Papa John Creach.
Top 10 Rock Songs Inspired By Literature
Classic Rock Birthdays
March 19, 1953 – Billy Sheehan, guitarist, (Mr. Big)
March 19, 1946 – Paul Atkinson, guitarist (Zombies) (d. 2004)
March 19, 1951 – Derek Longmuir, drummer (Bay City Rollers)
Rock Remembrances
March 19, 1982 – Randy Rhoads (25), guitarist with Ozzy Osbourne, dies in a plane crash, along with makeup artist Rachel Youngblood (58) and tour bus driver and ex-commercial pilot Andrew Aycock (36). Although still quite young, Rhoads was already becoming a rock icon. Pilot Aycock's autopsy revealed cocaine in his system and it was also discovered that he was the helicopter pilot in a fatal crash six years earlier, killing a young boy.
March 19, 1976 – Paul Kossoff, guitarist in Free, dies from a drug-induced heart attack during a flight from LA to NY. He was 25. His grave marker reads "All Right Now."
March 19, 1990 – Andrew Wood, singer of Mother Love Bone, dies of a heroin overdose. He was 24. Wood was beloved by the Seattle rock community, and had he lived, may have been the first superstar to break out of the Seattle scene at the time. Several bands wrote songs in tribute to his life including Alice In Chains ("Would?), Chris Cornell ("Say Hello 2 Heaven") and Candlebox ("Far Behind"). Temple of the Dog was formed to pay tribute to him.
March 19, 1993 – Jeff Ward, drummer of Nine Inch Nails, dies by suicide by carbon monoxide poisoning. He was 30. Several bands dedicated albums to him after his death, including Nine Inch Nails' The Downward Spiral.