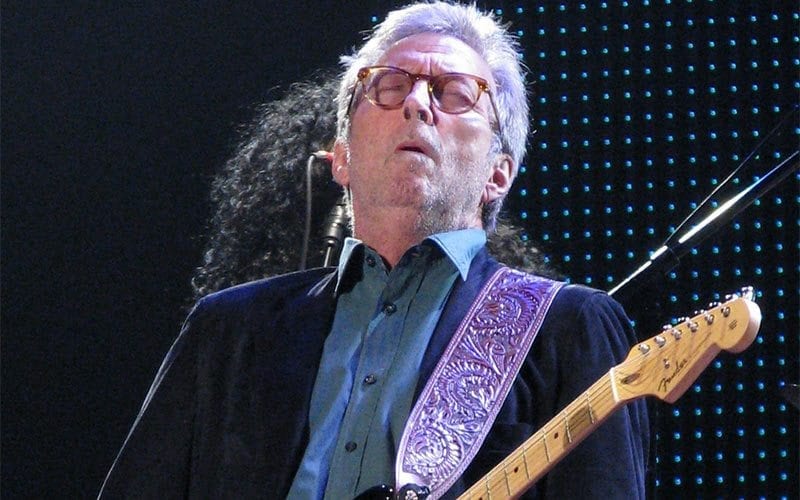 March 30, 1974 – The Ramones make their live debut at Performance Studio in New York City.
March 30, 2012 – Jerry Lee Lewis marries for the 7th time. The lucky lady is Judith Brown, an ex-wife of a cousin and Jerry's caregiver. She is also the aunt of Myra Gale Brown, who married Lewis when she was just 13.
Classic Rock Birthdays
March 30, 1950 – Eric Clapton, singer, guitarist (Cream, Blind Faith and Derek And The Dominos)
March 30, 1948 – Jim Dandy (born James Mangrum), singer (Black Oak Arkansas)
March 30, 1950 – Dave Ball, guitarist (Procol Harum) (d. 2015)
March 30, 1966 – Joey Castillo, drummer (Queens of the Stone Age)
March 30, 1950 – Rupert Greenall, keyboardist (The Fixx)
10 Classic Rock Songs That Inspire Baby Girl Names
Rock Remembrances
March 30, 2013 – Producer Phil Ramone dies of complications from surgery of an aortic aneurysm. He was 79. Trained as a classical violinist at the Juilliard School, Ramone went on to win 14 Grammys and produce artists as diverse as Ray Charles, Elton John and Bob Dylan. He is also credited as recording Marilyn Monroe's hazy version of "Happy Birthday, Mr. President" for JFK. Later, he invented surround sound for movies and produced the first-ever album on CD – Billy Joel's 52nd Street.
March 30, 2020 – Bill Withers, soulful singer, dies in Los Angeles from heart complications. He was 81. Withers had many huge hits in his career, including "Ain't No Sunshine" and "Lean On Me." He quit the music business in 1985, due to his disagreements with the Columbia Records A&R department. He was inducted into the Rock and Roll Hall of Fame in 2015 by Stevie Wonder.