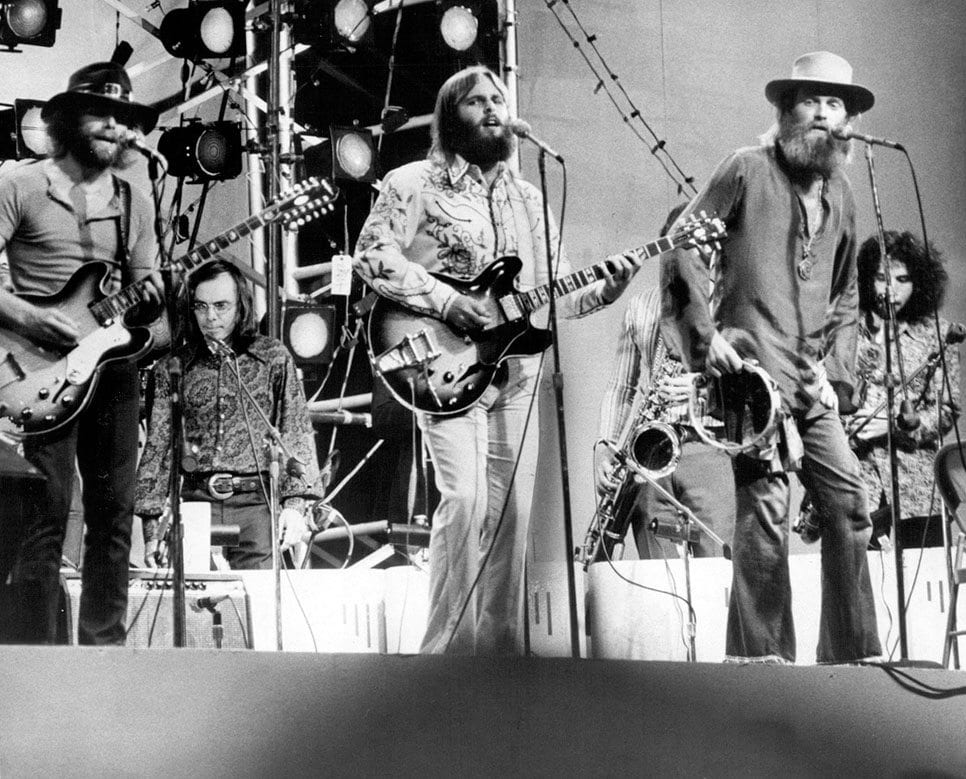 May 1, 1967 – Elvis Presley (32) marries Priscilla Beaulieu (21) at the Aladdin Hotel in Las Vegas. This was the first marriage for them both and the only time Elvis was officially married. The cake cost $3200, which at the time was more than the price of an average car. The only celebrity guest was comedian Redd Foxx, and the newlywed's first dance was "Love Me Tender". Lisa Marie Presley was born exactly nine months later to the day.
May 1, 1979 – Elton John becomes the first pop star to perform in Israel. Three weeks later, he becomes the first Western pop star to perform in Russia.
May 1, 1964 – The Beatles receive $140,000 for allowing their pictures to be used for Topps bubble gum trading cards. That is almost $1.1 million today.
May 1, 2013 – A Minnesota man is arrested for impersonating Pink Floyd's David Gilmour and racking up more than $100,000 in medical bills. While at the hospital, he signs autographs.
May 1, 2009 – The Guinness Book of World Records certifies a new world record for most guitarists playing at the same time when 1,581 shredders simultaneously perform Jimi Hendrix's "Hey Joe" in Wroclaw, Poland.
10 Things You Might Not Know About Jimi Hendrix
May 1, 2005 – Unbelievably, Coldplay become the first British band since the Beatles sang "Hey Jude" in 1968 to enter the U.S. Top 10 singles chart.
May 1, 1955 – An unknown guitarist named Chuck Berry is signed to Chess Records at the urging of Muddy Waters.
May 1, 1967 – The Beach Boys' Carl Wilson is arrested for draft-dodging by the FBI. He is a conscientious objector to the Vietnam War, and is eventually exonerated.
May 1, 1942 – In the "Oh how times have changed category", on this day in history the U.S. government seizes the nation's jukebox factories and puts them to work making war materials.
Classic Rock Birthdays
May 1, 1953 – Felix Hanemann, bass, keyboards (Zebra)
May 1, 1968 – Mark "Gus" Scott, drums (Trixter)
May 1, 1957 – Steve Farris, guitar (Mr. Mister)
May 1, 1966 – Johnny Colt (born Charles Brandt), bass (The Black Crowes, Lynyrd Skynyrd)
May 1, 1968 – D'arcy Wretsky-Brown, bass (The Smashing Pumpkins)
May 1, 1946 – Jerry Weiss, trumpet (Blood Sweat & Tears)